A Change Is Gonna Come: Social Movements and Their Music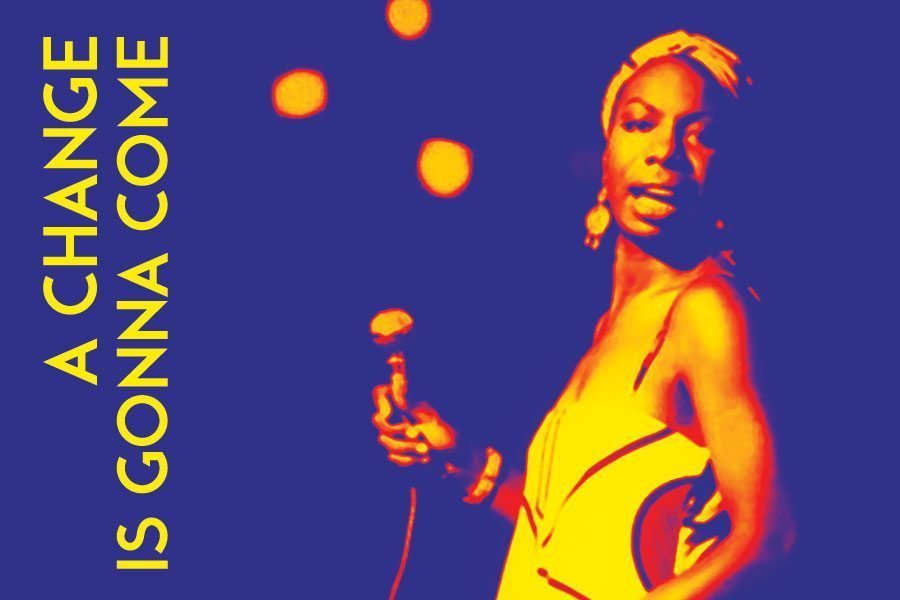 Featuring singer Tia Seay and actor Elliot Cromer
From suffragists to abolitionists to anti-war activists, every movement has its music. Songs can build consensus around critical social issues and articulate a mandate for change. From Woody Guthrie to Nina Simone to Kendrick Lamar, iconic figures have emerged during periods of great social unrest—often wielding a guitar or microphone. Written and directed by Luke Dennis, A Change Is Gonna Come features a powerhouse singer and a professional actor in dynamic interaction with music and projected images. Captivate your students with the power of song… and its ability to create change.
• Available Dates: Sept 1, 5-8, 11-15, 18-22, 25-29; Oct 2-6, 2017
• Curriculum Connections: History, Social Studies, Music
• Technical Requirements: A performance space no smaller than 20′ by 20′ with a 12' clearance; as dark a space as possible, all direct and indirect light should be blacked out prior to the performance for the best experience (suggestions: cover windows, close off doors and/or turn off adjoining lights); an A-frame ladder no smaller than 6′ and no taller than 10′; access to a nearby electrical outlet; a 25' extension cord; 50' for gymnasiums; four to six students to help load in and load out; a cart (or carts) for load-in and load-out; three bottles of water for the artist and crew. The artist and crew will arrive two hours ahead of the performance time for the first week of performances (Sept 1-8). For the remaining weeks, the arrival time will be 90 minutes prior to the performance. The artist and crew will need access to the performance space on arrival.
Schedule in-school performances