Out-of-School Performances
Dayton Ballet Special Event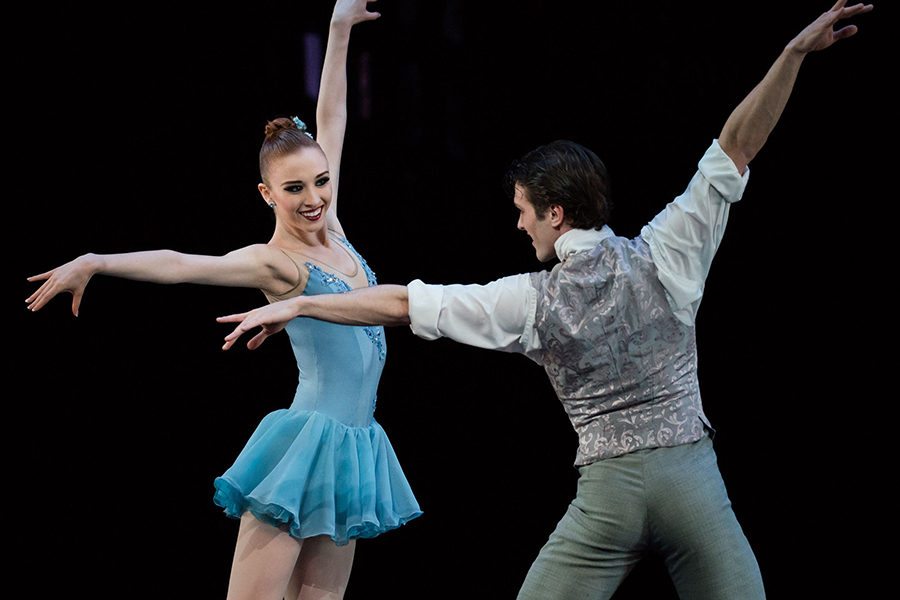 Thurs, Mar 30 at 7:30 • Dayton Ballet • Victoria Theatre 
Dayton Ballet honors the women of dance by presenting a program that shines a spotlight on the ingenuity and talent of a few female choreographers of our time in a repertory program.
Internationally acclaimed choreographer Gina Patterson returns to Dayton Ballet with her wildly popular ballet Your Provision.
Dayton Ballet brings back to the stage choreographer Jessica Lang exciting and innovative work entitled From Foreign Lands and People, a clever and captivating ballet with beautiful movement to music by Robert Schumann. This original ballet features large black rectangular boxes on stage to represent the black keys on the piano.
The program continues with a work created by Dayton area native Susanne Payne called Dreams of Flight,which received its world premiere with Dayton Ballet in 2014. In Dreams of Flight,nine men will fill the stage with decidedly contemporary movement, raw energy, and pure power, combined with exciting lifts, athletic floor work, technical mastery, and unique partnering. Says Ms. Payne, "The work depicts the magical experiences, realizations, and lessons learned when one truly commits to the pursuit of a dream."
The Muse Machine club at your school may offer discounted tickets for this event (the selection of events varies from school to school). See your Muse advisor if you are interested in attending!