Out-of-School Performances
Dracula: Bloodlines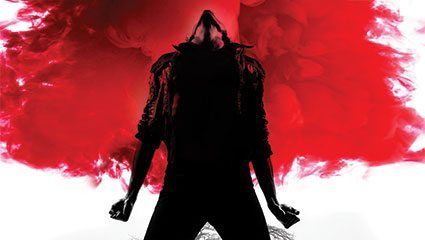 Thurs, Oct 20 at 7:30pm • Dayton Ballet & Dayton Philharmonic Orchestra • Victoria Theatre
This world premier event features an all-new score by concert and film composer Austin K. Jaquith under the baton of Neal Gittleman, new choreography by Karen Russo Burke and new designs by Muse alum Ray Zupp. The story spans a Gothic period and the doomed creation of our vampire as well as a modern day setting, interlacing myth, Bram Stoker's novel and elements that might seem at home in current vampire books, films and TV shows. It brings together dance, orchestra and opera, including several vocal arias. At the same time, there are battles, romances and—a bit of blood.
A MUSE MACHINE NIGHT ON THE TOWN: When the stars can be aligned in just the right, exciting ways, Muse will collaborate with arts partners each year to create an extra special "night on the town" for you and your student members. We hope to bring together hundreds of young people to introduce them to an exciting evening of performance that might otherwise have flown under their radar. We'll select pieces that will be appealing to MS and HS students, supplement with additional info sent out in advance, and add something appealing the evening of the show as well. This Halloween season, we are partnering with our friends at the Dayton Performing Arts Alliance for an ideal event! Not only are the title, creative elements and timing great—the remaining details make this even better… The Dayton Performing Arts Alliance has provided dramatically discounted tickets for your students. For this event, you may also offer parent tickets (we have had real success with parent tickets for other events, when sometimes the parents are helping with transportation anyway!). Come early for the show and we'll have photo opportunities and a pre show chat (at 7pm) with members of the creative team! We'd like to encourage the kids to dress nicely for a night out at the theatre. This year, DPAA also encourages in dressing for Halloween, vampire themes, etc! All of this is optional, but may make for a more memorable evening for your kids. We'll help you apply for bus grants if you like. And for those of you who occasionally have a bite to eat pre show with your students, that would be a great way to round out this night!
The Muse Machine club at your school may offer discounted tickets for this event (the selection of events varies from school to school). See your Muse advisor if you are interested in attending!