On The Air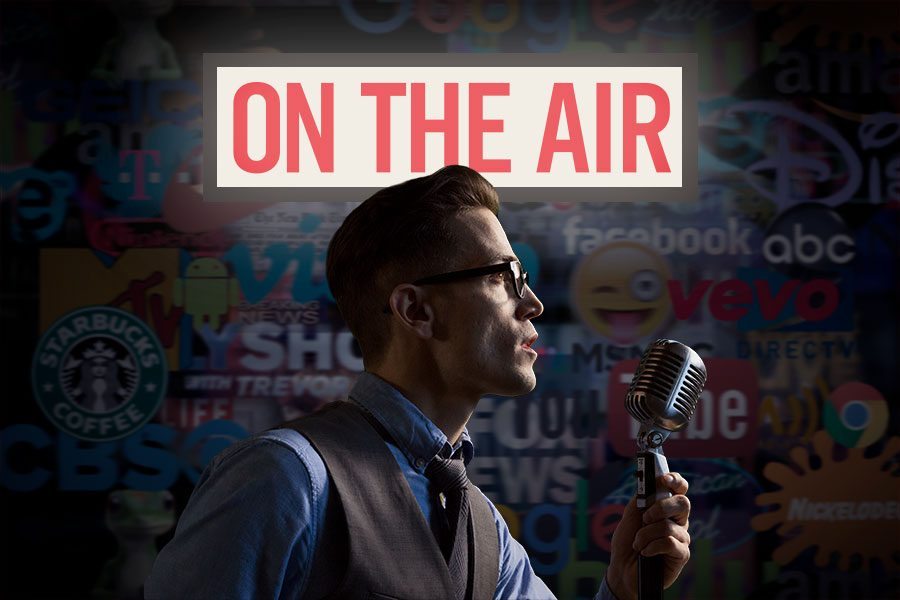 Presented by filmmaker/performer David Sherman
From YouTube to Instagram, our love of media shapes how we think and live—yet what we don't know may surprise us. From the multimedia architect who brought you The Magic of Movies and Now Hear This comes a new chapter in Muse Machine's big screen series: On The Air. Based on curriculum standards in media literacy, this interactive event weaves together music, projected imagery, humor and imagination. Tailor-made for a 21st century audience, your students will not want to miss On The Air!
• Available Dates: Feb 12-Apr 6, 2018
• Curriculum Connections: Social Studies, Technology, Music, Media Literacy
• Technical Requirements: A performance space no smaller than 20′ by 20′ with a 12' clearance; as dark a space as possible, all direct and indirect light should be blacked out prior to the performance for the best experience (suggestions: cover windows, close off doors and/or turn off adjoining lights); an A-frame ladder no smaller than 6′ and no taller than 10′; access to a nearby electrical outlet; a 25' extension cord; 50' for gymnasiums; four to six students to help load in and load out; a cart (or carts) for load-in and load-out; three bottles of water for the artist and crew. The artist and crew will arrive two hours ahead of the performance time for the first week of performances (Feb 12-16). For the remaining weeks, the arrival time will be 90 minutes prior to the performance. The artist and crew will need access to the performance space on arrival.
Schedule in-school performances