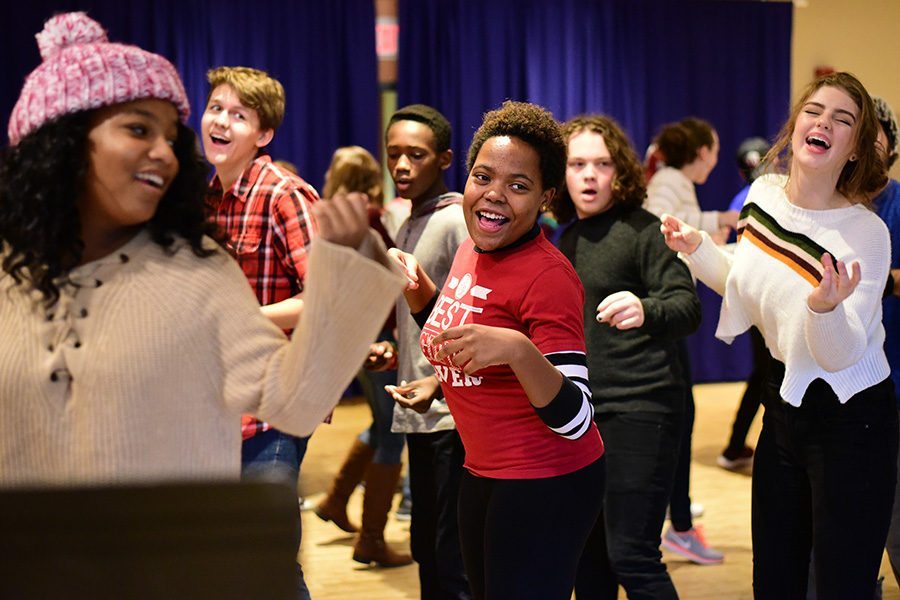 Good day to you, one and all.
Have you heard the news? Well, this is just about the best news any city can get, I will tell you that. Muse Machine is going to present my show, Hello Dolly!, at the Victoria Theatre from January 11 through January 14.  Can you believe it, honey?
Well, guys and dolls, this Muse Machine production will be quite the rage. I hear they have a cast of over 150 high school and other students from all over Dayton in my musical, and wait until you see who has been cast as me! She is a doll (naturally). Can't get enough of that kiddo, and, let me tell you, you'll love her, too. You just can't miss this—it will be the talk of the town. And, people will be coming from miles around to see this show. It may even blow up your googles, instagrams and snap-a-little-chat—not that I know much about such things.
Honey, I gotta tell you that a show like this requires a bit of dough to bring to the actual stage. As you can imagine, there isn't a ticket price in the world that will cover the real value of such a production. Why the staging and music alone is so first class that any "worthwhile gentleman" would raise an eyebrow at the cost, the quality and the magic that will happen on stage. And who knows? Maybe I can work some of my world-renowned matchmaking skills during the intermission.
So, can you help a lady out? On this "Giving Museday" can you find it in your heart to send the good folks bringing this to you a little love? These kids are going to do something they have never done before and it will be terrific… and they deserve our support. Please hit the, what do you call it? Oh, that's right—link—and send them a donation so they can continue to do the fine work of bringing this theatrical delight to you. And, as you consider my kind request please remember what Horace always says: "Money is like manure. It's not worth a thing unless it's spread about, encouraging young things to grow."  
Oh, and please share this with all of your friends and relatives (even the ones you aren't so fond of) and on your social whatchamacallit stuff.
Love to all of you in the Greater Dayton Region. Can't wait to see you all in January!
Dolly
Dolly Levi
P.S. You can also "snail-mail" a contribution to: Muse Machine, 126 North Main Street, Suite 310, Dayton, OH  45402
Donate