Join artists from Ping Chong + Company at 2019's Summer Institute for Educators.
Muse Machine's 2019 summer institute will take place from July 15-18 in the Metropolitan Arts Center (126 North Main Street, Suite 310, Dayton, OH 45402). The Institute is free for teachers and administrators. It is focused on high school and middle school classroom experiences, but elementary and preschool teachers are welcome to attend and will certainly find much of the experience applicable!
Teachers attendees can earn 28 seat hours and/or three University of Dayton credit hours (register below). 
Teacher and Administrator Registration
Earn UD credit at the 2019 Summer Institute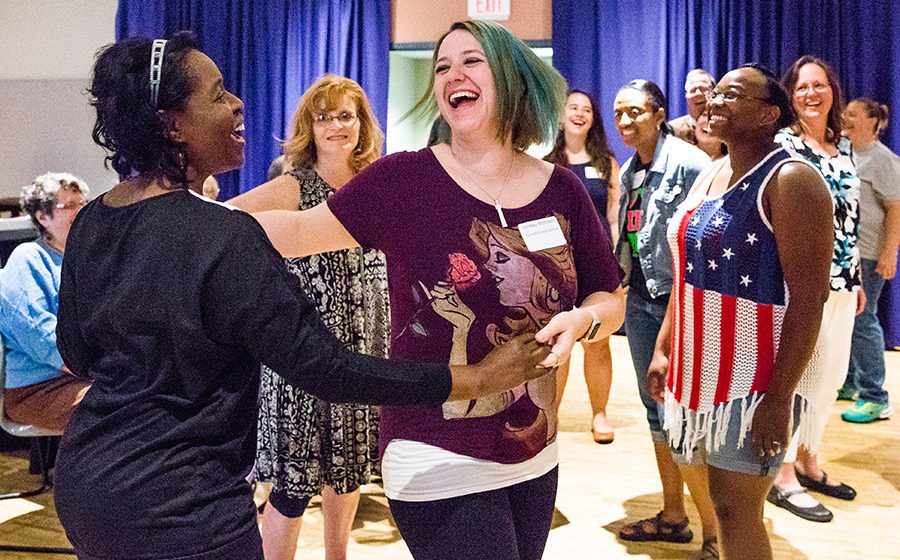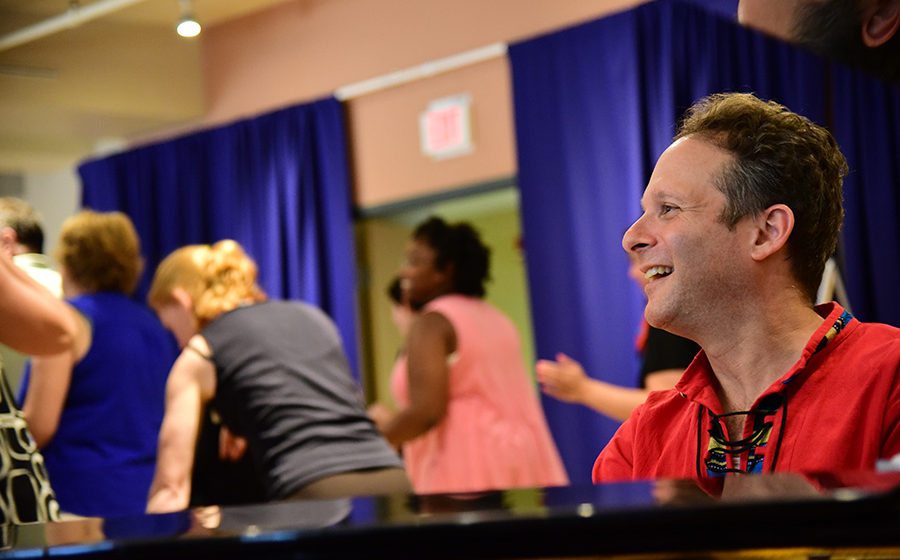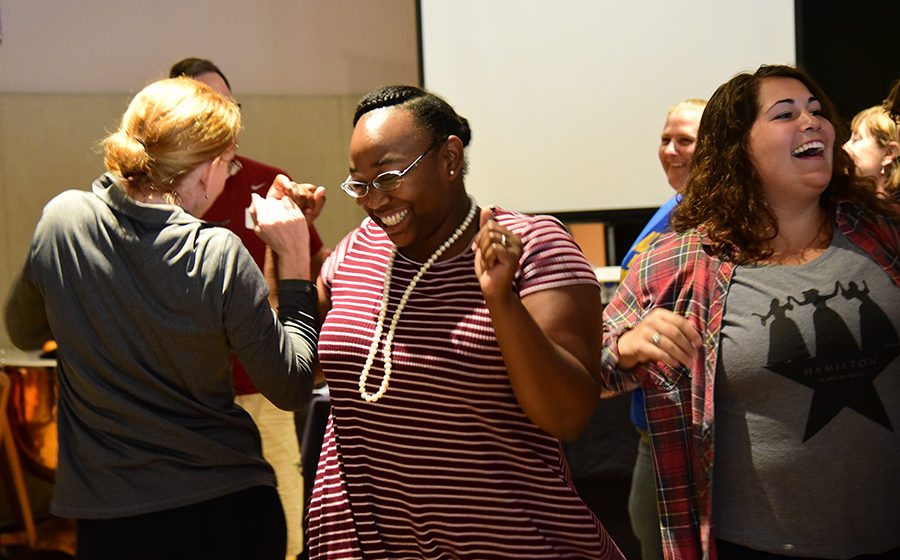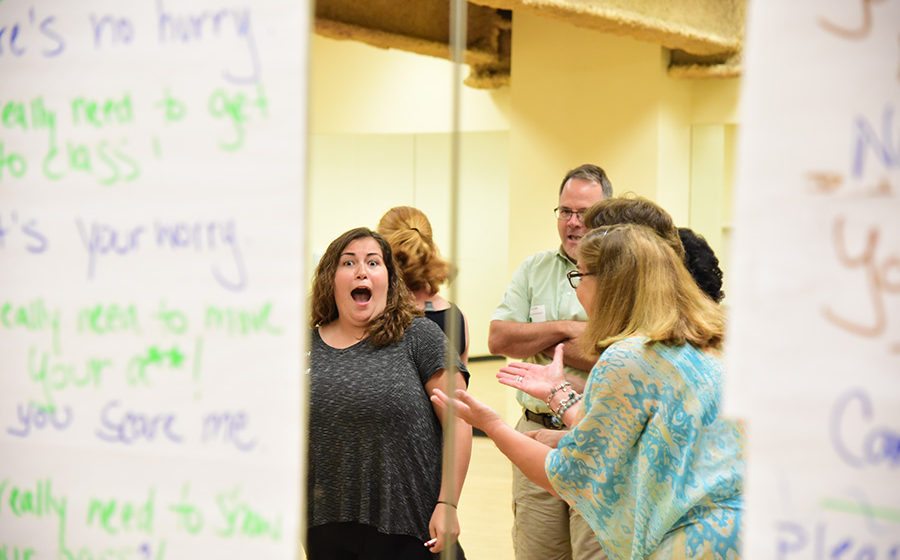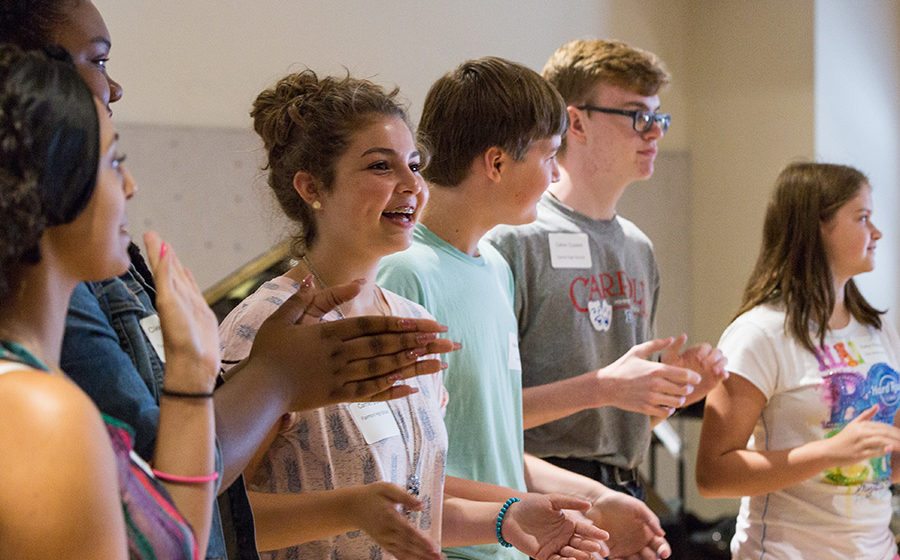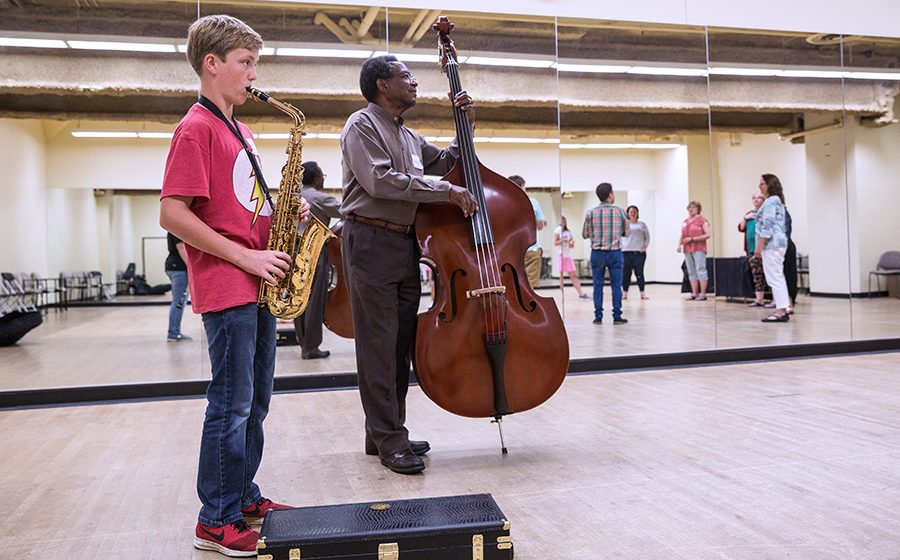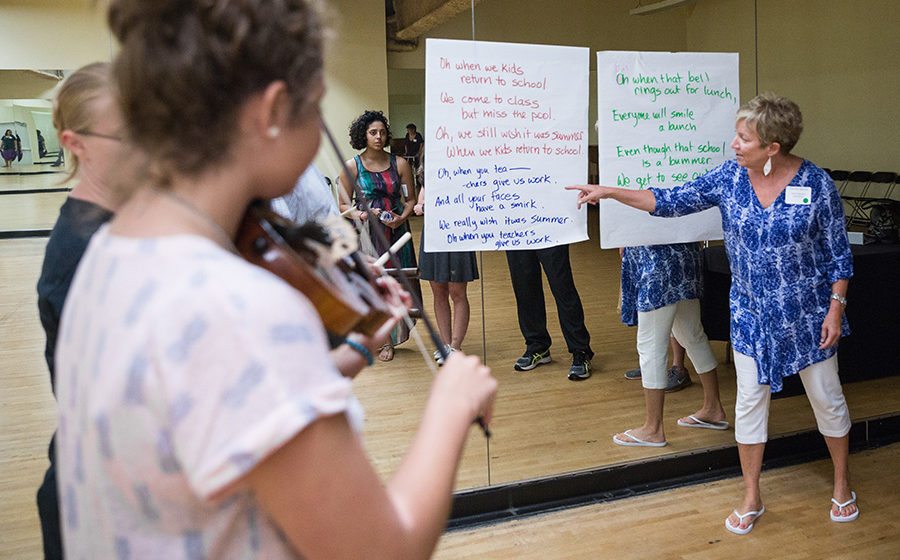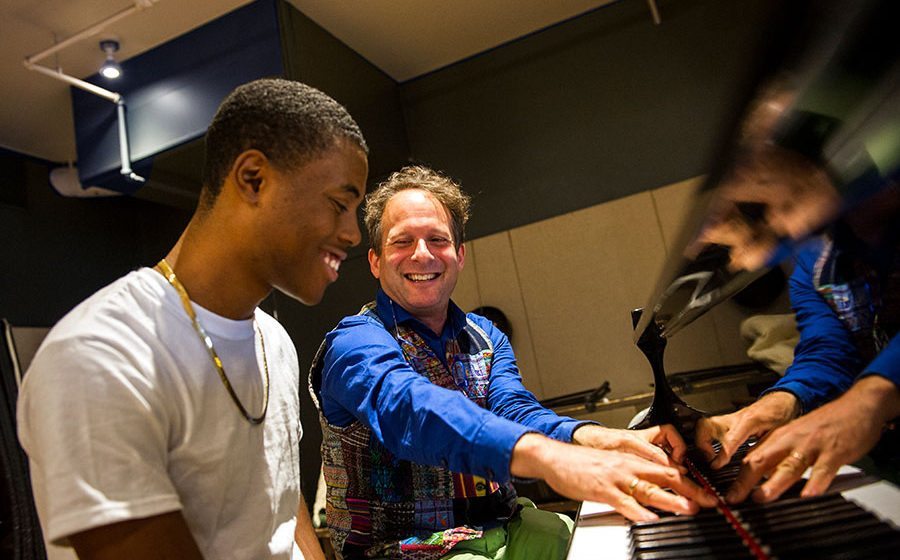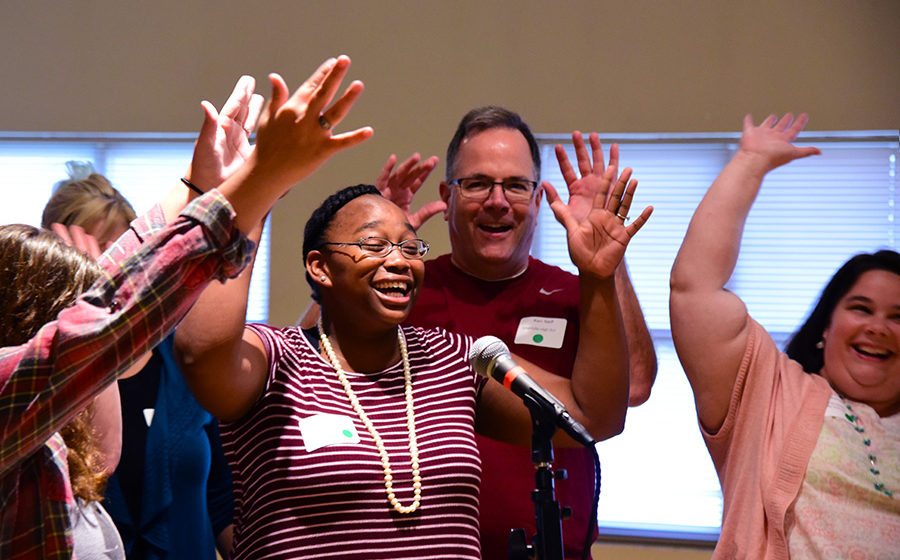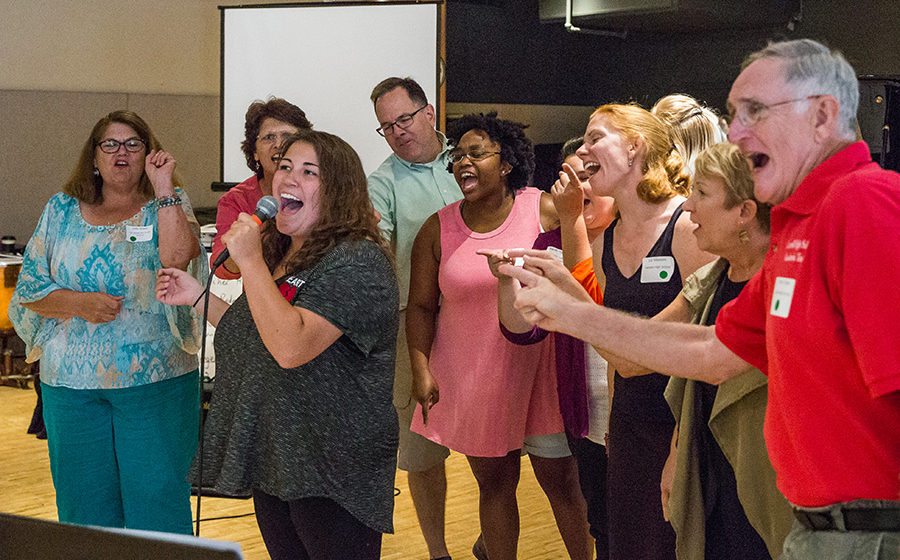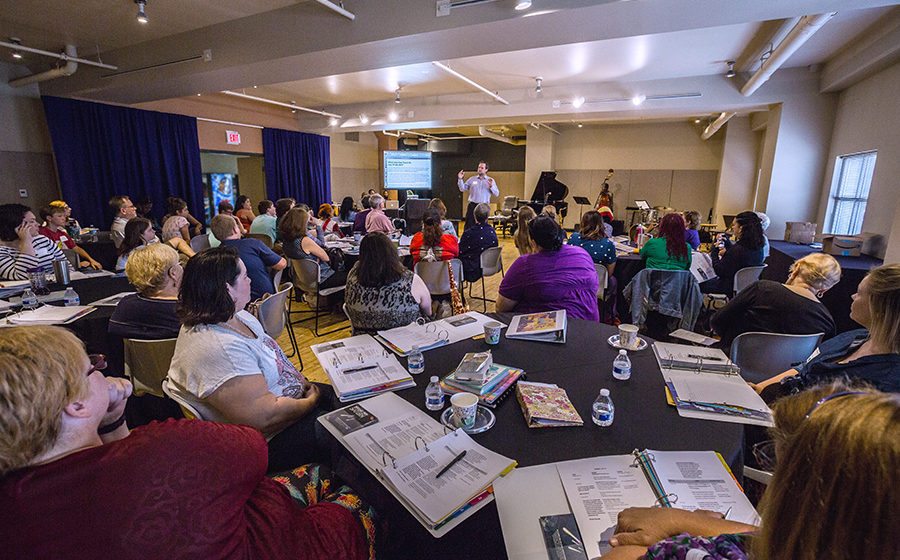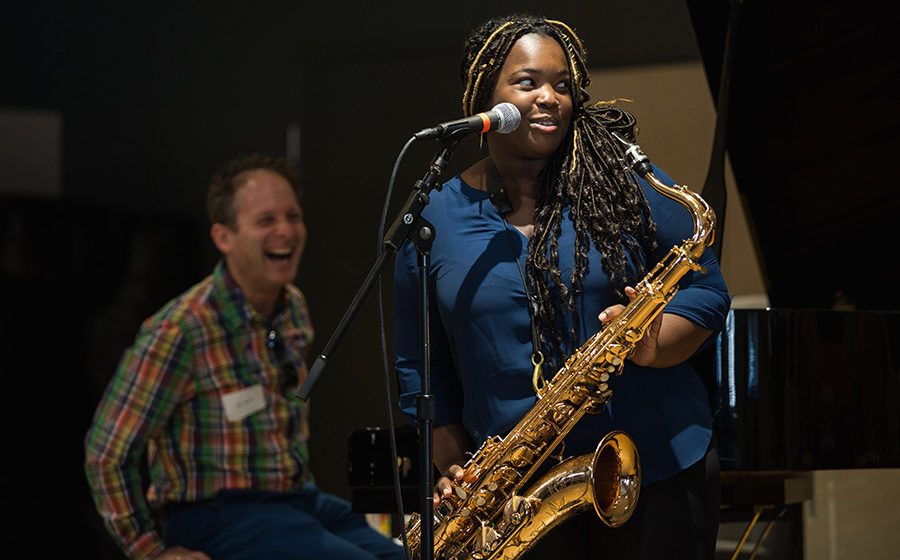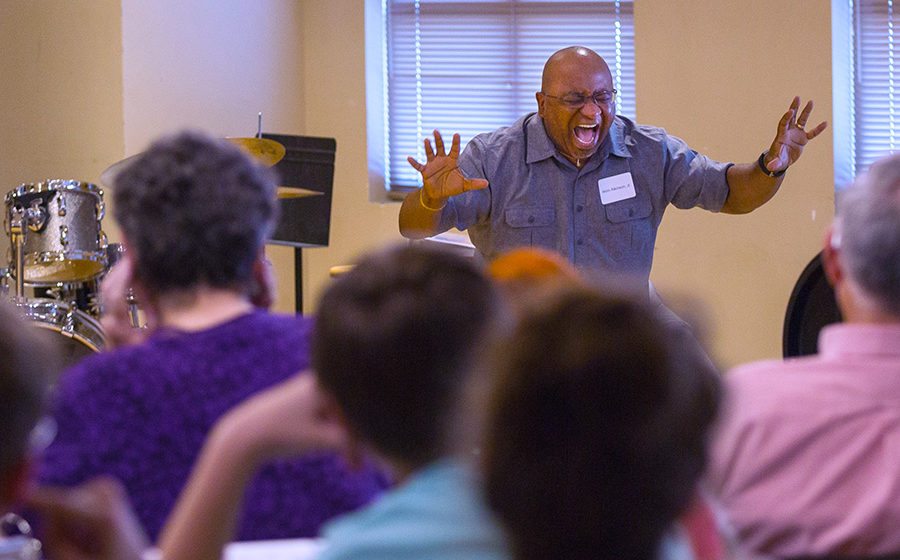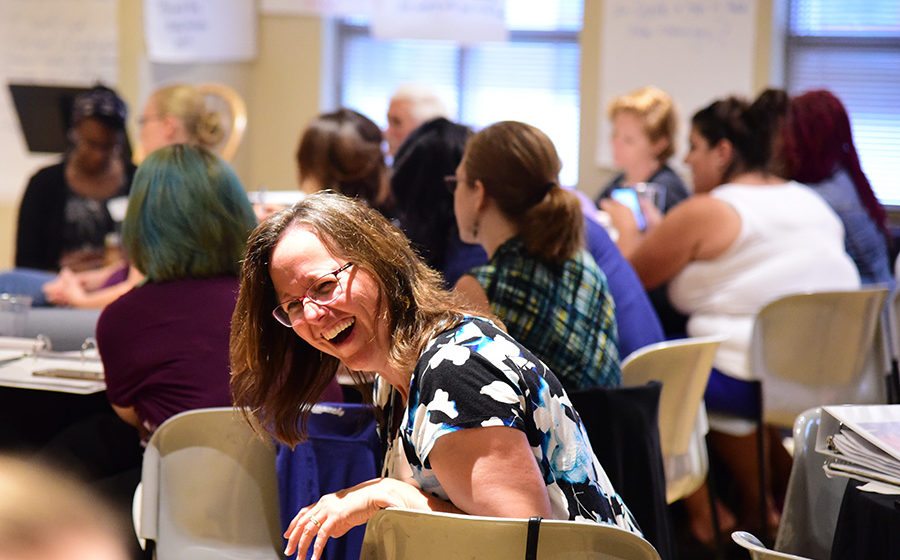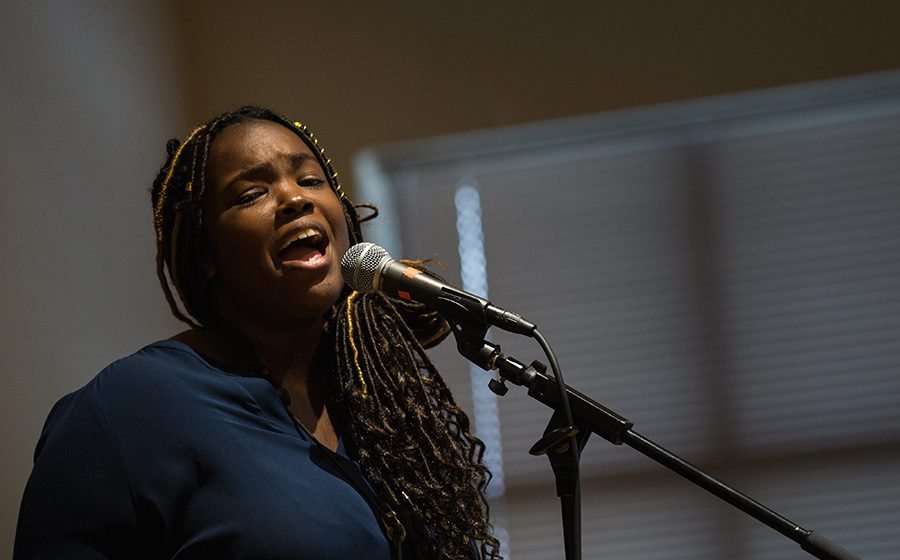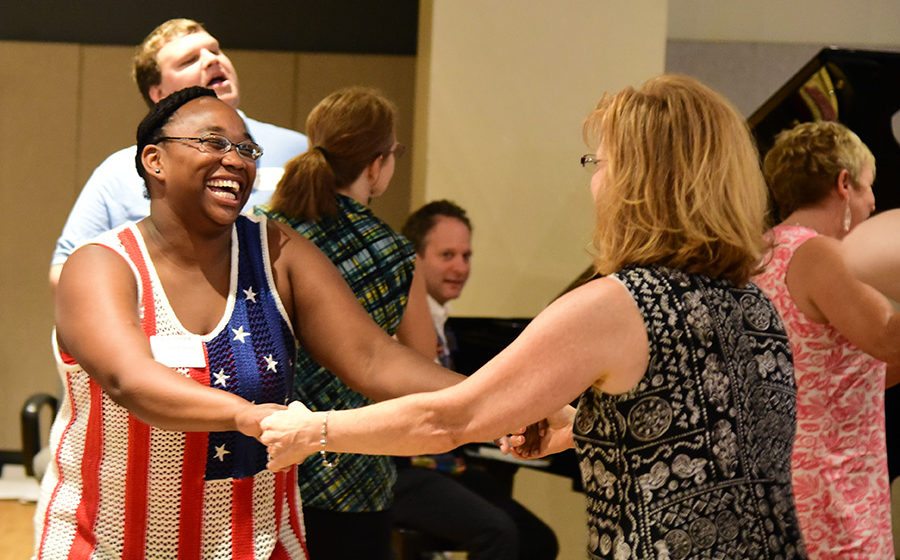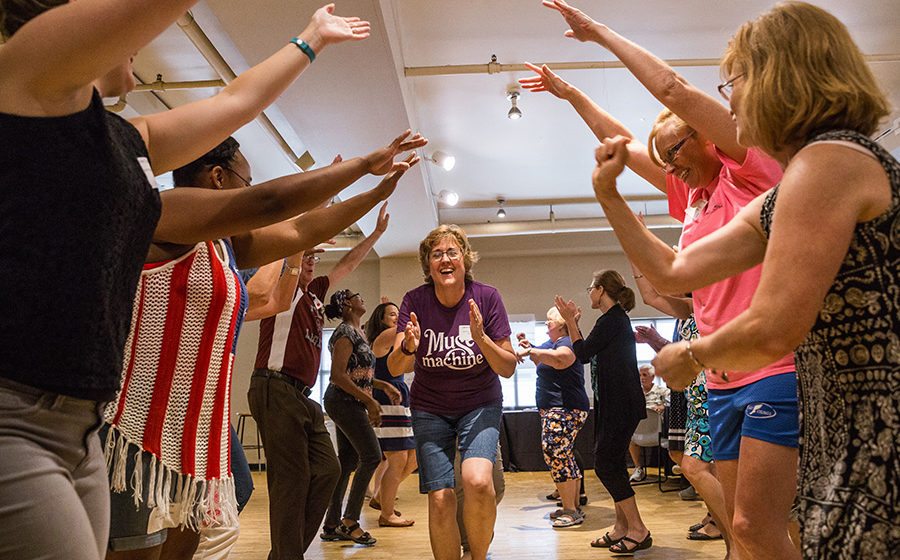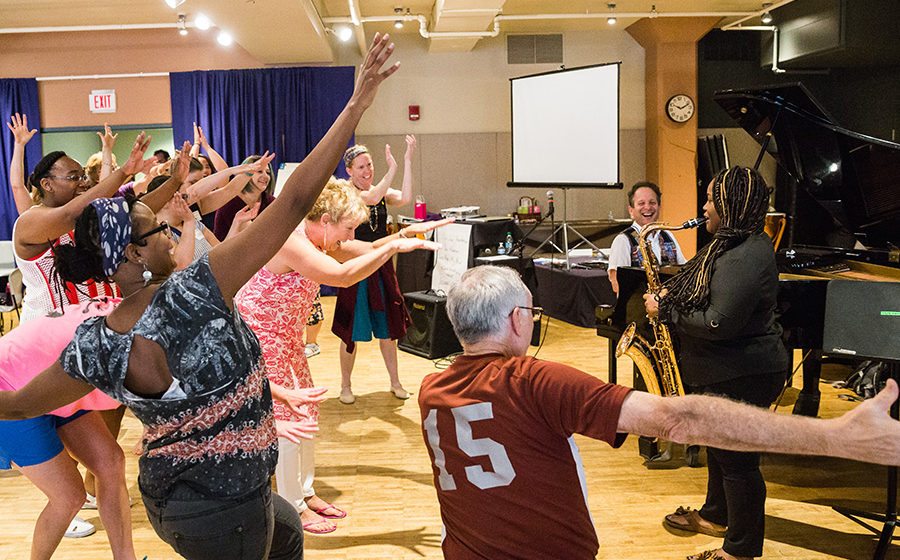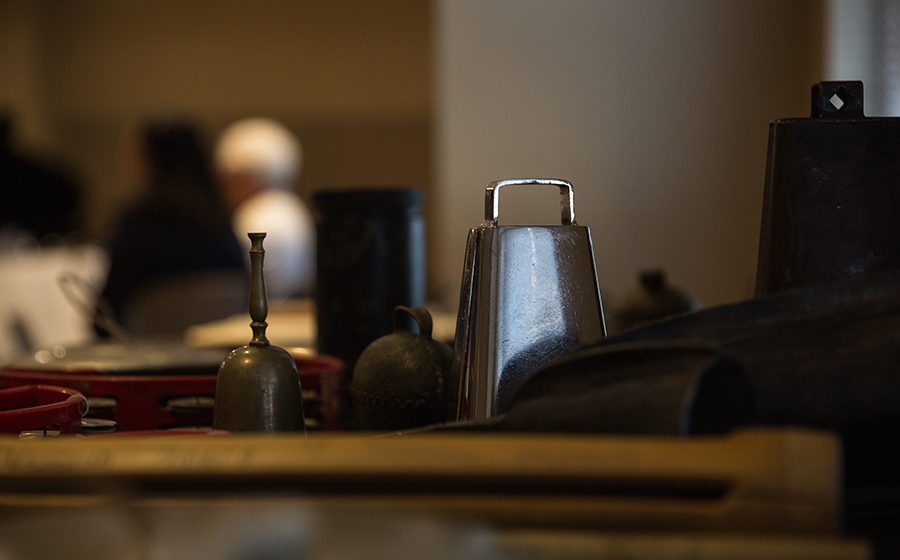 Photos from the 2017 Summer Institute for Educators
2019 Summer Institute for Educators Artists
Ping Chong is a theater director, choreographer, video installation artist. Born in Toronto, Canada and raised in New York City's Chinatown, he is a seminal figure in Asian American arts movement and a pioneer in the use of media in theater. His theatrical works bring his unique artistic vision to bear on major historical issues of our times, and focus on bringing unheard voices and under-represented stories to the stage. Encompassing puppetry, dance, documentary theater, sound, media and other experimental theater forms, his works have explored a wide variety of subjects from a hidden genocide in Africa to modernization in China to the experiences of Muslim youth in post 9/11 America. Throughout, the common thread has been a unifying commitment to artistic innovation and social responsibility. Since 1972, as founder and artistic director of Ping Chong + Company, he has created over 100 productions which have been presented at major theaters, festivals and museums worldwide. Major interdisciplinary works include Collidescope: Adventures in Pre and Post Racial America ( with Talvin Wilks, 2013 University of Maryland, 2015 University of Massachusetts Amherst,  2017 Wake Forest University), Throne of Blood (2010 Brooklyn Academy of Music and Oregon Shakespeare Festival), Cathay: Three Tales of China (2005 the John F. Kennedy Center for the Performing Arts), Kwaidan (1998 Center for Puppetry Arts, Jim Henson Festival), Deshima (1990 The Mickery Workshop), Nosferatu (1985/1991 La MaMa), Angels of Swedenborg (1984/2011), among many others.  In 1992, Ping created the first Undesirable Elements production, an ongoing series of community-based oral history projects, working with real people to explore issues of culture and identity. Representative works in the UE Series include BEYOND SACRED: Voices of Muslim Identity (2015, LaGuardia Performing Arts Center and touring) INSIDE/OUT: Voices of the Disability Community (2008, Kennedy Center), CRY FOR PEACE: Voices from the Congo (2010 Syracuse Stage) and GAIJIN (1995 Yomiuri Prize, Tokyo Metropolitan Theatre.)  His puppet theater work ALAXSXA|ALASKA premiered in August 2017 at the University of Alaska Anchorage and will be presented at LaMaMa in October.  Theatre Communications Group has published two volumes of his plays "The East West Quartet" and "Undesirable Elements: Real People, Real Lives, Real Theatre". Ping Chong is the recipient of a Guggenheim Fellowship, a USA Artist Fellowship, two BESSIE awards, two OBIE awards, a Doris Duke Performing Artist Award and a 2014 National Medal of Arts. Ping lives in New York City.
Ryan Conarro is a devised theater maker, educator, and community engagement facilitator. He's Ping Chong + Company's Artistic Collaborator in Residence and Community Projects Associate. Projects with PCC include the interdisciplinary performance work ALAXSXA | ALASKA, and the community project and podcast CIHA STORIES through ArtPlace America. He's currently one of 15 Brooklynites creating an interdisciplinary neighborhood archive for BRIC Art Media's Future Historical Society. He presented his original solo performance "Saints of Failure" at the 2017 Dixon Place HOT! Festival of Queer Culture. His work has been seen at the Kennedy Center; La MaMa; University Settlement Performance Project; National Museum of the American Indian at the Smithsonian; Oregon Contemporary Theatre; Stonington Opera House; and Gainesville Theatre Alliance. Recognitions include the TCG Leadership U One-on-One Fellowship; Rasmuson Foundation Individual Artist Award; Juneau Arts & Humanities Council Individual Artist Award; and three Alaska Broadcaster's Association Goldie Awards, for his work as a radio journalist and storyteller.
Eric Aviles is an actor, writer, teaching artist and activist based in NYC.  He has performed nationally at El Teatro Campesino, Steppenwolf, Goodman, Teatro Vista, The Magic, and INTAR.  Many roles he has portrayed examine the Latino experience in the United States.  Notable performances include the production of Borderlands Theatre Maria Circular Dance at the first National Latino Theatre Festival "Encuentro" in Los Angeles, the world premiere of Oedipus El Rey by Luis Alfaro at the Magic Theatre.  Eric wrote and performed In the Beginning, a spoken word performance on the uprising of the Tainos of Puerto Rico with accompanying music by 7-time Grammy nominee John Santos.  He's in the first produced film about Puerto Ricans in Chicago called Chicago Boricua.  Eric performed in Placas written by Paul Flores starring Ric Salinas of Culture Clash, touring California bringing a message of redemption and healing for those affected by gangs.  Eric is the winner of the 2018 NY Innovative Theater Award for "Outstanding Original Full Length Script" and nominee for "Outstanding Solo Performance" for his solo play Where You From? What You Be About?  Eric has over 15 years of teaching artist experience working with youth and adults in schools, community centers, and prisons.  Eric is a practitioner of the Healing Arts.  He infuses meditation, yoga, and other rituals to create a brave space for ensemble work.  He is co-creator of Liberation Arts Collective's New Moon Series, a monthly healing arts workshop provided for artists, activists, and educators in New York City.  His goal is to combine his extensive experience as a performer and writer with activism and community healing.
Jesca Prudencio is a director, choreographer, and community based artist. She is dedicated to developing new theatrical works that humanize issues and explore the tension between cultures. She focuses on new plays, and dance theater works in New York, regionally,  and internationally, at institutions.  Jesca has developed new work at The Kennedy Center, La Jolla Playhouse, East West Players, Ensemble Studio Theatre, Space on Ryder Farm, La MaMa, Clubbed Thumb, and Joe's Pub. She is the recipient of the TS Eliot US/UK Exchange at the Old Vic, The Drama League Fall Fellowship, and the 2018 Artist-In-Residency at the Performance Project at University Settlement in Manhattan. Jesca is the inaugural recipient of The Julie Taymor World Theater Fellowship which supported her travels through Thailand, Japan, and The Philippines throughout 2017 as she researched and trained in traditional and contemporary forms of theater in each country.  She founded her company People Of Interest in 2014 to focus on new theatrical events that address community specific issues. Their production of Campo Maldito was a NYTimes Fringe Festival Pick  in NYC and nominated for Best Guest production by Theatre Bay Area Awards in San Francisco.  FAN: stories from the brothels of Bangkok focused on humanizing people working in Thailand's infamous sex industry, and performed to a sold out audience this past spring. Their production A&Q: a documentary theater piece on the big issue shed light on people who are directly affected by the war on drugs in the Philippines, and their most recent production Nohing used dozens of stories and portraits of women and femme-identifying individuals around sexual assault in public spaces.
As  former Education Director and current Associate Artist/ Lead Trainer for Ping Chong + Company, Jesca has worked as a writer, director, and associate on a dozen interdisciplinary and documentary theater projects across the U.S., including Oregon Shakespeare Festival, BAM, and The Smithsonian. Jesca is a devout educator and has taught at universities and institutions across the U.S. and Asia.  As an assistant/associate director, Jesca has worked beside notable directors including David Leveaux, Marc Bruni, Scott Schwartz, and Ping Chong at various  institutions and theaters across the nation. She holds a BFA in Drama from NYU Tisch, and an MFA in Directing from UC San Diego.  When she's not making theater, she's probably training in Muay Thai Kickboxing or cooking up a big Filipino meal.
Jazz calls us to engage with our national identity. It gives us expression to the beauty of democracy and of personal freedom and of choosing to embrace humanity of all types of people. It really is what American democracy is supposed to be.

Wynton Marsalis