Join artists from Jazz at Lincoln Center and the Jazz Power Initiative at 2018's Summer Institute, What Jazz Can Teach Us: The Evolving American Cultural Identity.
Muse Machine's 2018 Summer Institute will take place from July 16-19 in the Metropolitan Arts Center (126 North Main Street, Suite 310, Dayton, OH 45402). The Institute is free for teachers and administrators. It is focused on high school and middle school classroom experiences, but elementary and preschool teachers are welcome to attend and will certainly find much of the experience applicable!
Teachers attendees can earn 28 seat hours and/or three University of Dayton credit hours (register below). 
Teacher and Administrator Registration
Earn UD credit at the 2018 Summer Institute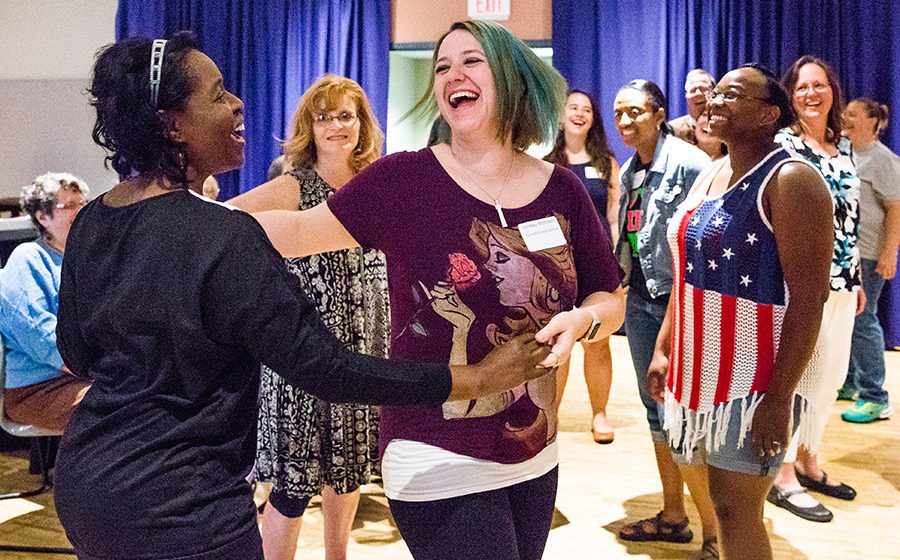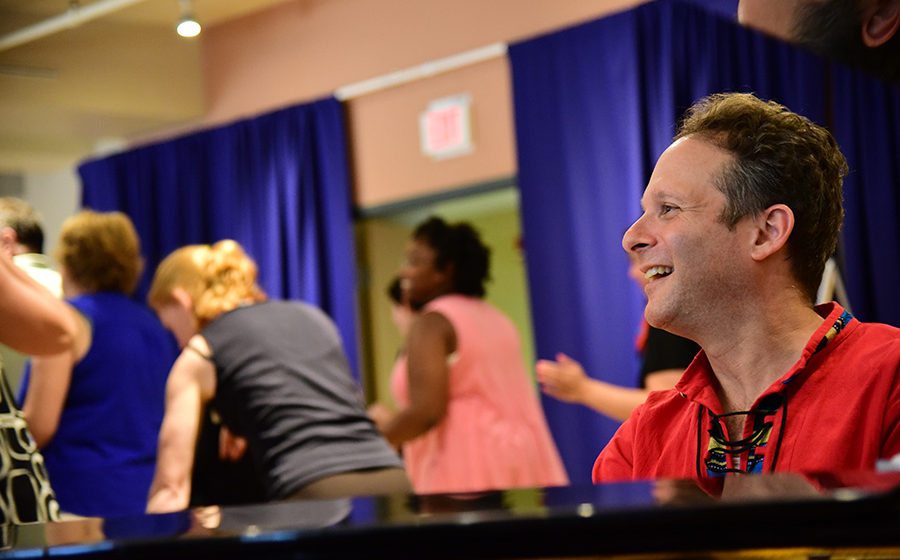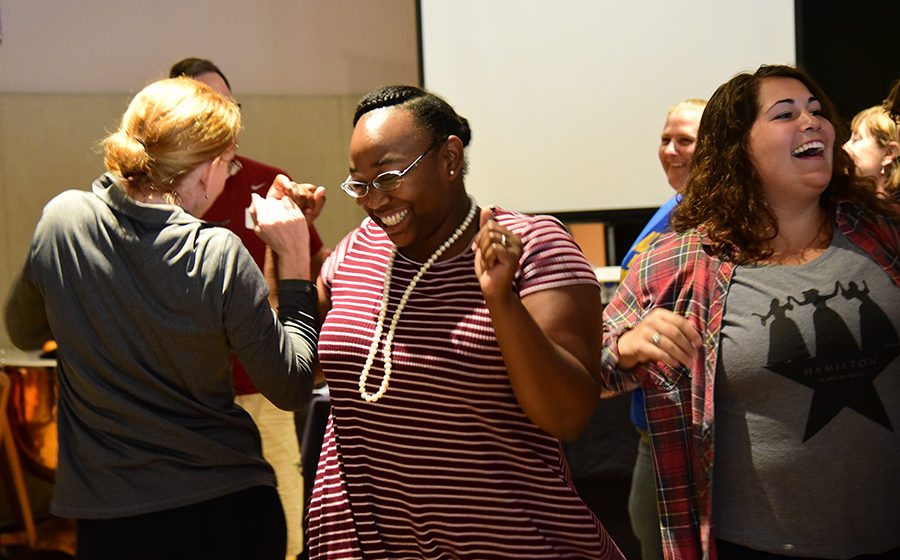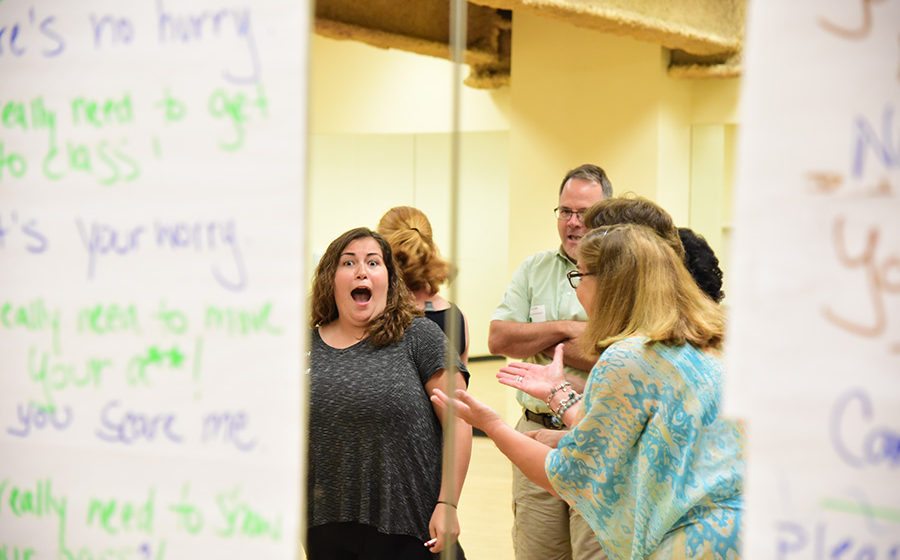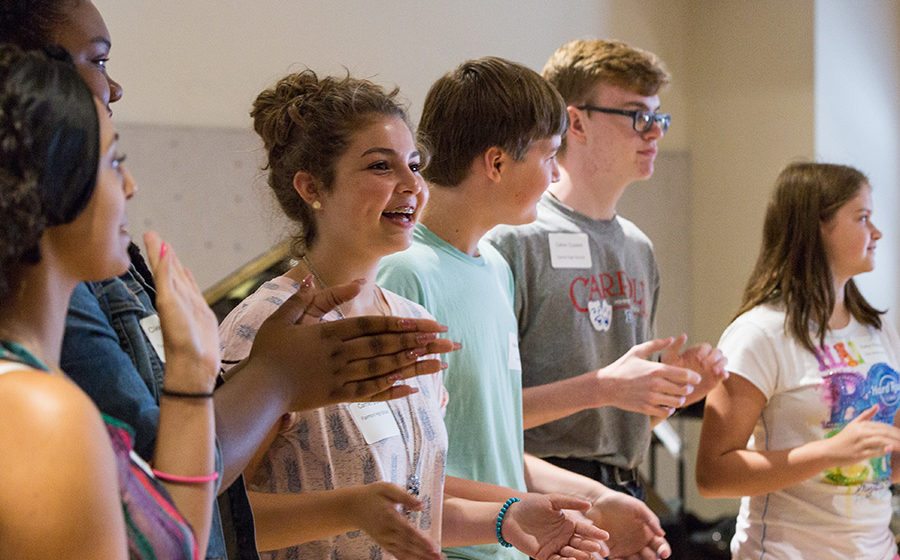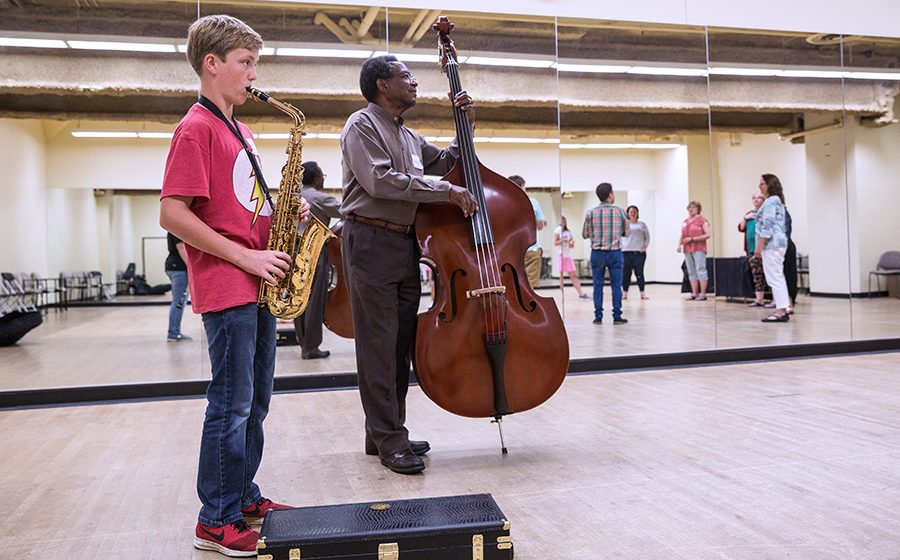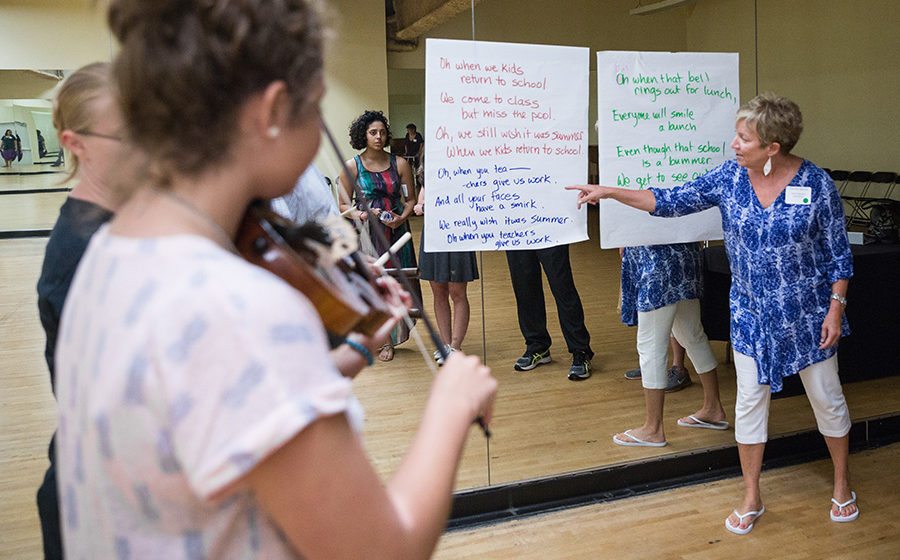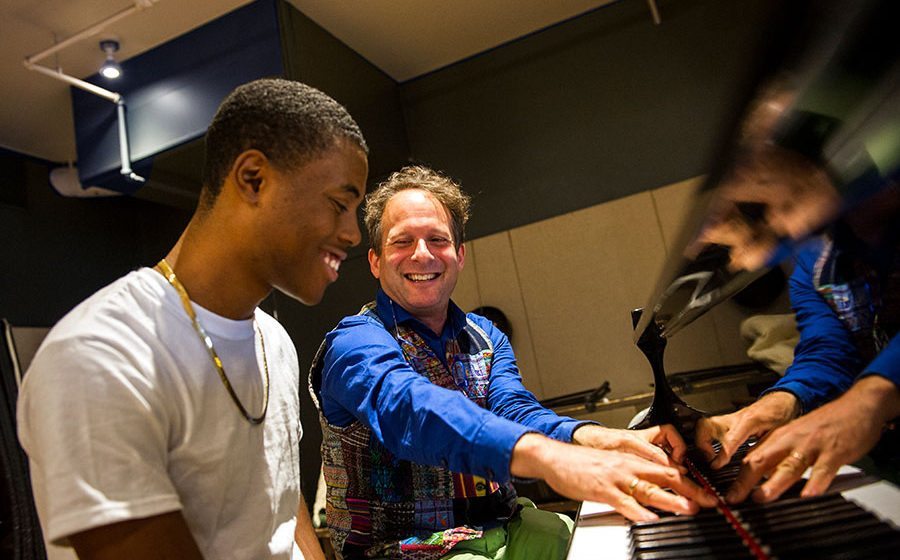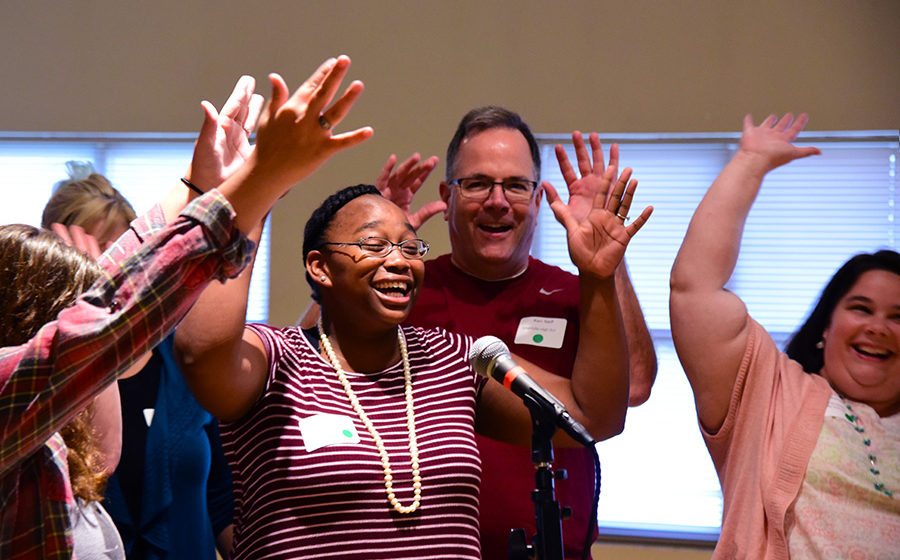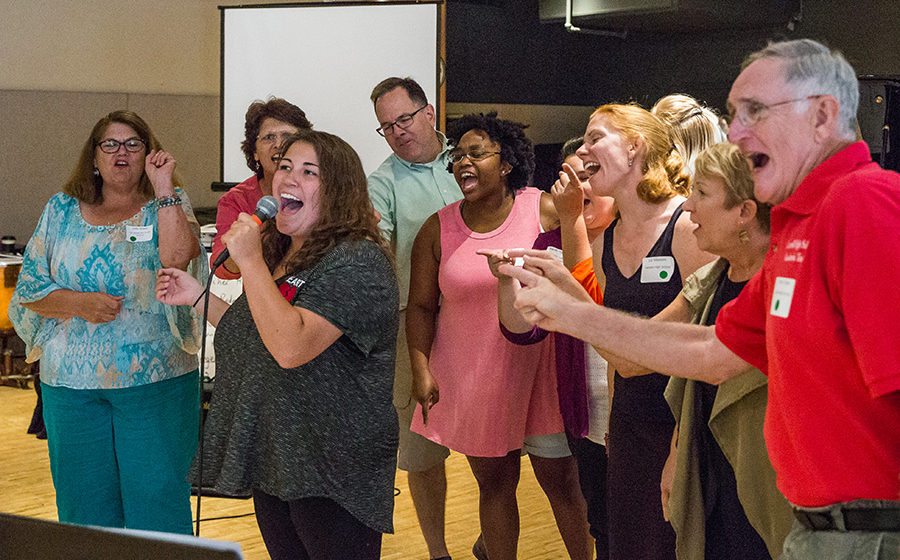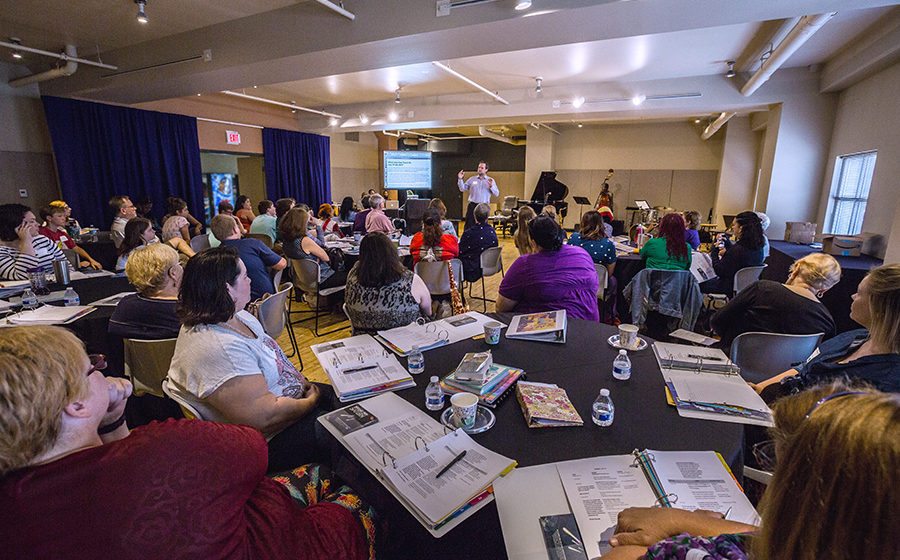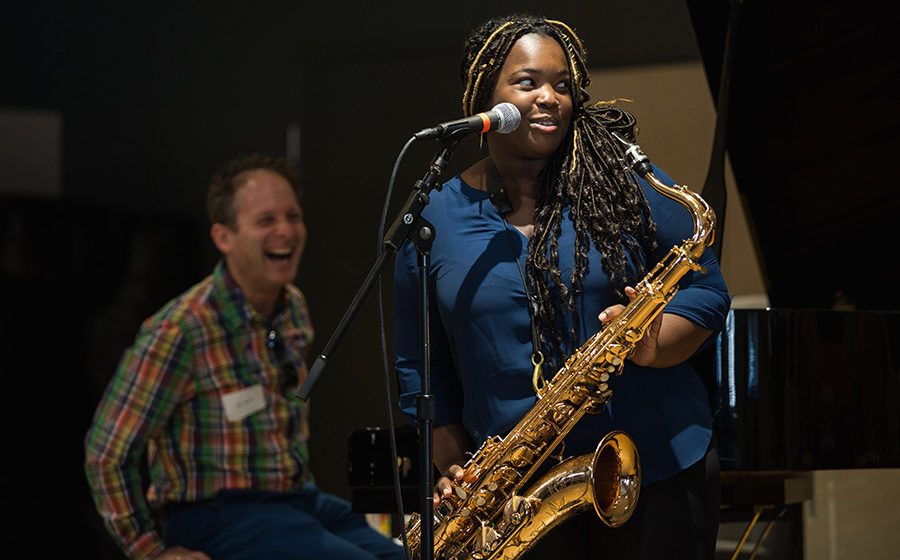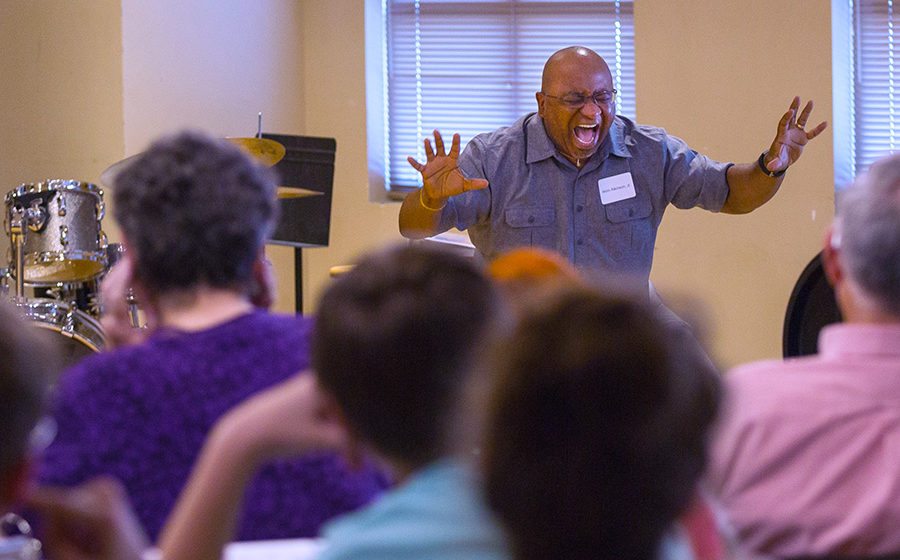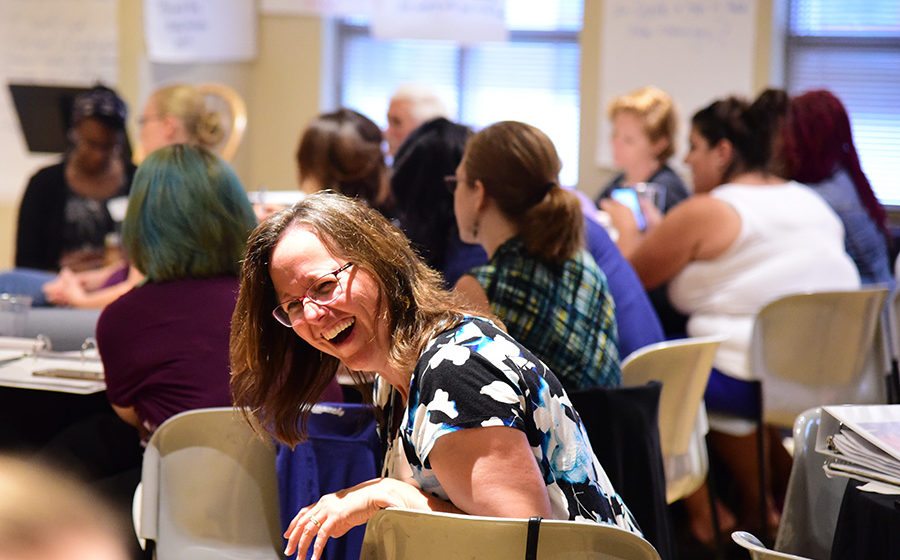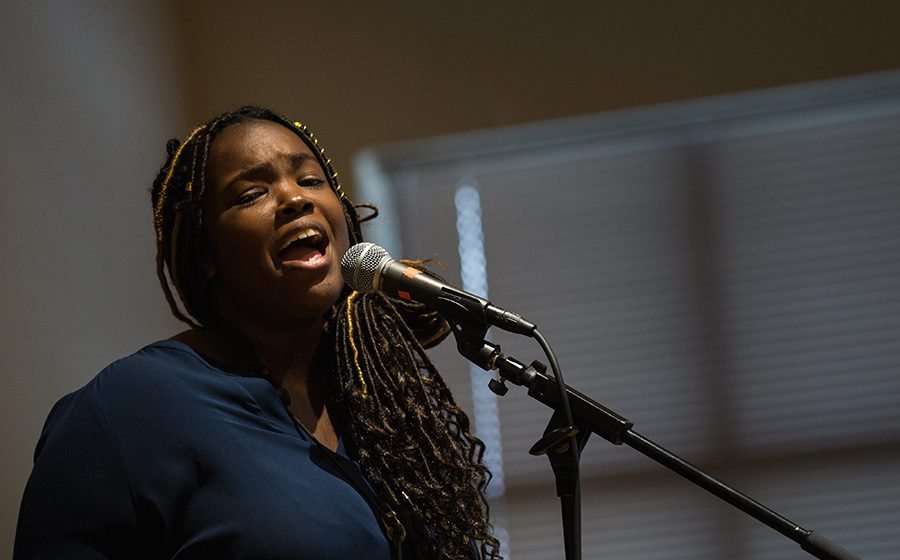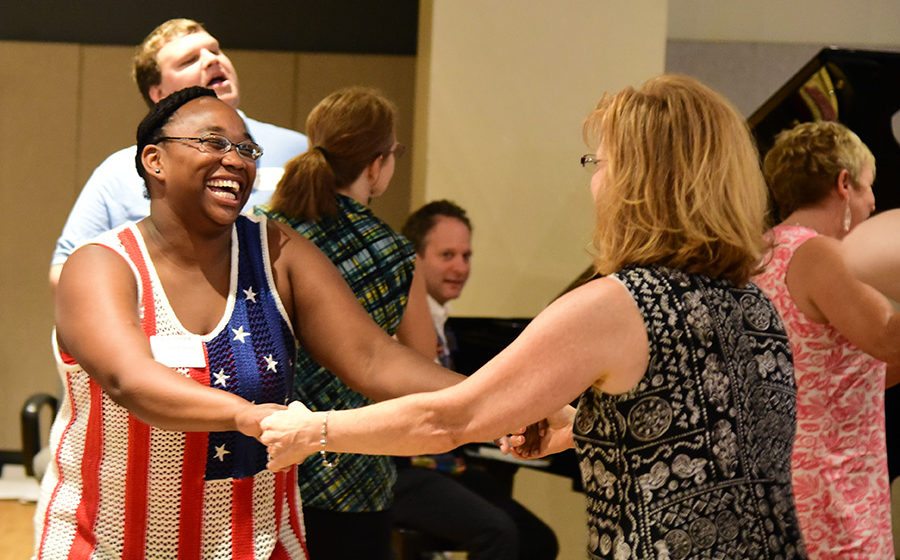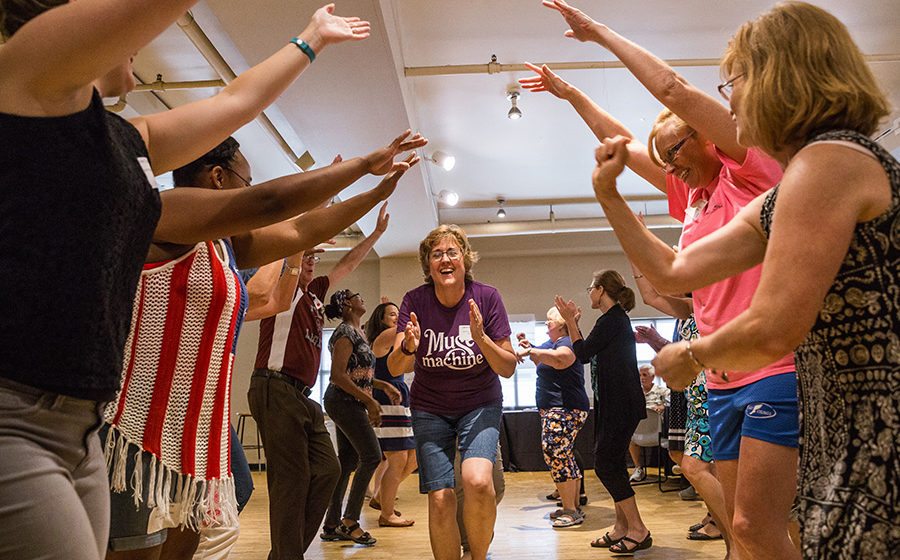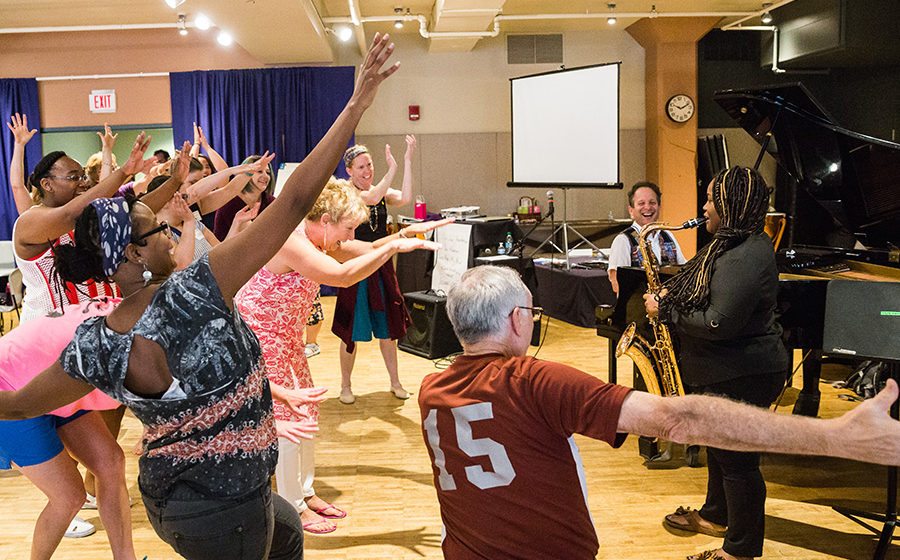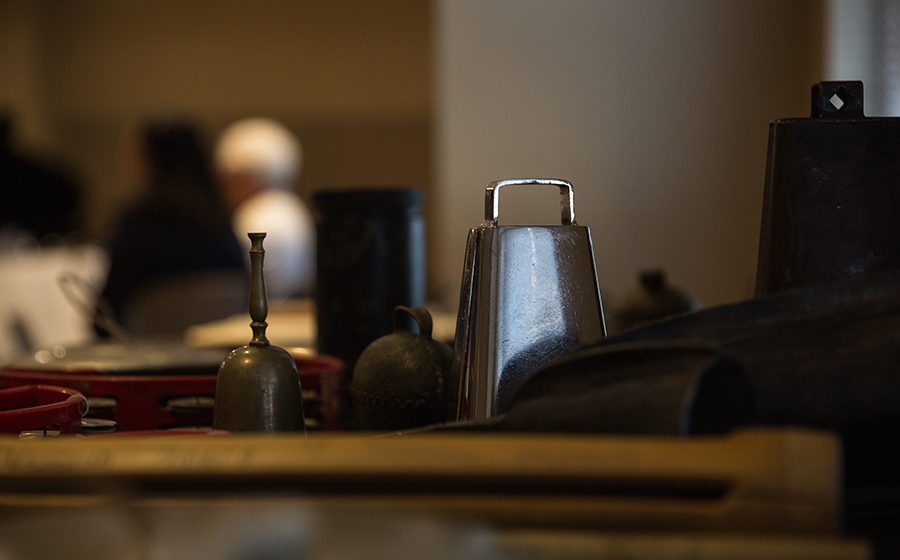 Photos from the 2017 Summer Institute for Educators
2018 presenters
Seton Hawkins serves as Director of Public Programs and Education Resources at Jazz at Lincoln Center. At JALC, Hawkins oversaw the creation and expansion of the Jazz Academy media library, creating the largest free video library in the world dedicated to jazz pedagogy. He leads the organization's Swing University teaching initiative, while also hosting all Listening Parties and public programs at Jazz at Lincoln Center and giving free pre-concert lectures before major shows in Rose Theater and in the Appel Room. He has written extensively for Hot House Jazz and for AllAboutJazz.com, with a particular emphasis on the jazz scene of South Africa.
Eli Yamin is the co-founder and Managing Artistic Director of Jazz Power Initiative, a New York City based non-profit organization dedicated to igniting the power of jazz arts education to transform lives by fostering self-expression, leadership, collaboration and diversity.  A pianist, composer, singer, and educator, Eli has been spreading the joy of jazz through his work for 30 years including 10 years as founding director of Jazz at Lincoln Center's Middle School Jazz Academy. He tours with his blues band and jazz quartet, has produced eight CDs of his music and has performed at The White House, Carnegie Hall, Lincoln Center and over 25 countries as a cultural ambassador for the U.S. Department of State. Eli has published three jazz and blues musicals in four languages for young performers and sincerely believes learning about jazz should feel as creative as playing it and consistently shares this experience with students of all ages. His book, So You Want to Sing the Blues, will be published by Rowman and Littlefield in collaboration with the National Association of Teacher of Singing (NATS) this fall.
Dara N. Byrne is Dean of Undergraduate Studies at John Jay College of Criminal Justice of the City University of New York in the Department of Communication and Theater Arts. She is also the Faculty Director of the College's Honor's Program. She is a specialist in critical language studies, intercultural communication, and digital media. Byrne will play a critical role with Mr. Yamin in guiding teachers to develop curriculum. Bryne and Yamin will demonstrate the power of using essential questions and inquiry-based instruction practices to promote high-order thinking skills in curriculum and instruction. Her publications include contributions to volumes, such as Brown v. Board of Education: Its Impact on Public Education 1954-2004 (2005, Word for Word); Learning Race and Ethnicity: Youth and Digital Media (2008, MIT Press).
Drummer, educator and clinician, Alvin Atkinson, Jr. has toured the globe with his group Alvin Atkinson and the Sound Merchants. In 2009, the group traveled to Iraq, Afghanistan and Lebanon for the U.S. State Department's Musical Overtures tour. In 2007 and 2008, the group participated in the Rhythm Road: American Music Abroad Program (sponsored by Jazz at Lincoln Center) tour to the Middle East and Russia. In 2008, Jazz at Lincoln Center asked Alvin to lead the "All-Star American Music Abroad Group" tour to Mali, India and China.
Acclaimed by Downbeat Magazine as a singer with "soulful inflection and remarkable, Fitzgerald-esque scat prowess" and hailed by All About Jazz as a "first class saxophonist that blows the proverbial roof off the place," Camille Thurman has been amazing audiences throughout the world with her impeccable sound, remarkable vocal virtuosity and captivating artistry. Many have compared her vocal abilities to those of Ella Fitzgerald and Betty Carter.
Jazz calls us to engage with our national identity. It gives us expression to the beauty of democracy and of personal freedom and of choosing to embrace humanity of all types of people. It really is what American democracy is supposed to be.

Wynton Marsalis