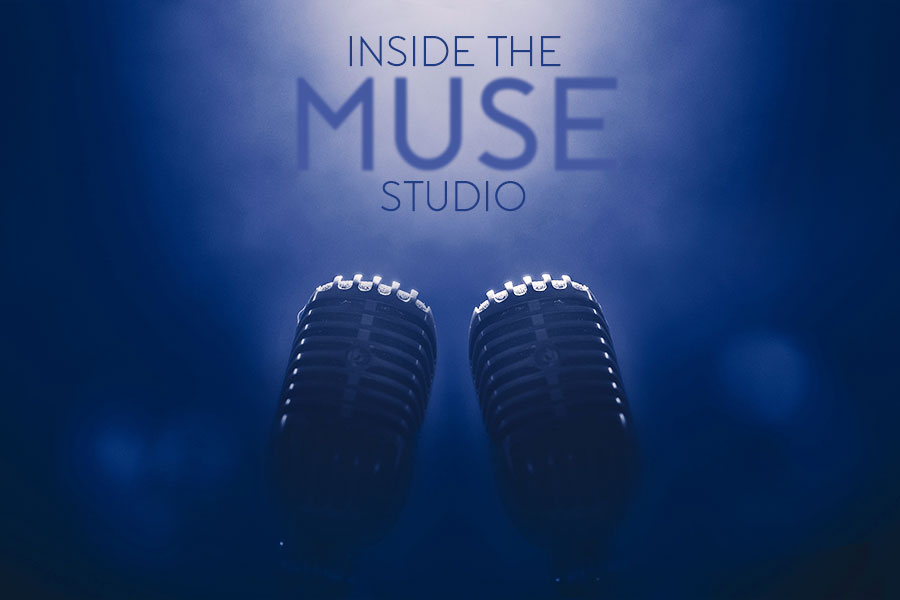 SUBSCRIBE TO INSIDE THE MUSE STUDIO
During a year when very little is normal, Muse Machine is embracing creative opportunities!
Four engaging conversations between remarkable people from the arts world—who also share a bond with Muse—will be shared with participating audience members throughout the year. The interviews have been prerecorded and edited for a great viewing experience in your home. Each event was followed by a live talkback session — also recorded and available to view!
Funds raised will fuel a multitude of programs that keep joyful, creative education thriving for young people and their teachers, whether they're in classrooms or at home. You'll enjoy almost eight hours of creative content and support arts and learning for children and educators at the same time!
And now, there are a few people we'd love for you to meet…
Episode 1
Micah Stock
& Rodney Veal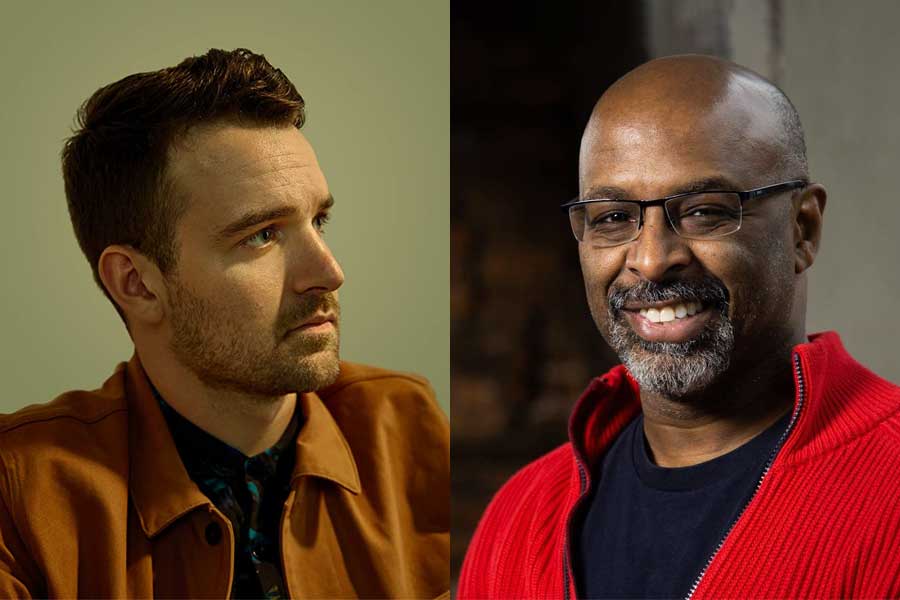 A Muse musical alum, Micah is Tony Award-nominated for It's Only a Play and has appeared on television in Brittany Runs a Marathon, Escape at Dannemora and appears in the new series The Right Stuff.
Rodney Veal is known to many as host of The Art Show on ThinkTV. Rodney is an interdisciplinary artist, dancer, choreographer and adjunct faculty member.
Rodney chatted with Micah about his creative path from Oakwood to Broadway, Hollywood and outer space!
SUBSCRIBE TO INSIDE THE MUSE STUDIO
Episode 2
Allison Janney
& Tory Ross Roman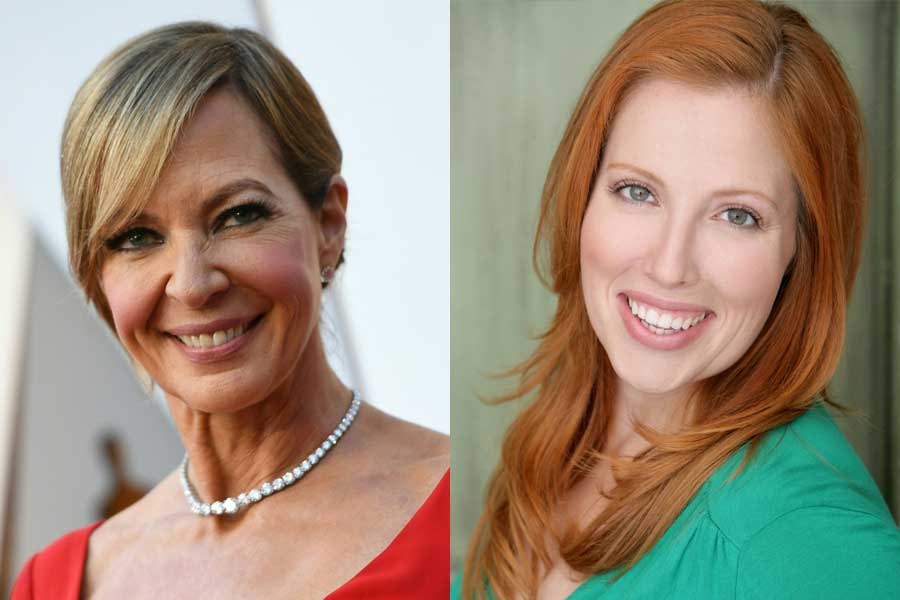 Allison is an acclaimed actor on stage, film and television, for which she's received a multitude of awards and nominations, including an Oscar (I, Tonya), seven primetime Emmy Awards (The West Wing, Mom, Masters of Sex) and two Tony nominations (A View From the Bridge, 9 to 5). A native of Dayton, Allison also contributed voice performances to two Muse musicals!
A Muse musical alum, Tory's stage career includes acclaimed roles in 9 to 5, Kinky Boots, Cry Baby and both the National Tour and feature film versions of The Producers. In addition to her work as a voice over artist, Tory provides professional instruction to performers.
Friends and former castmates, Allison and Tory discussed their performing lives and more!
SUBSCRIBE TO INSIDE THE MUSE STUDIO
Episode 3
Curtiss Cook
& Rufus Bonds, Jr.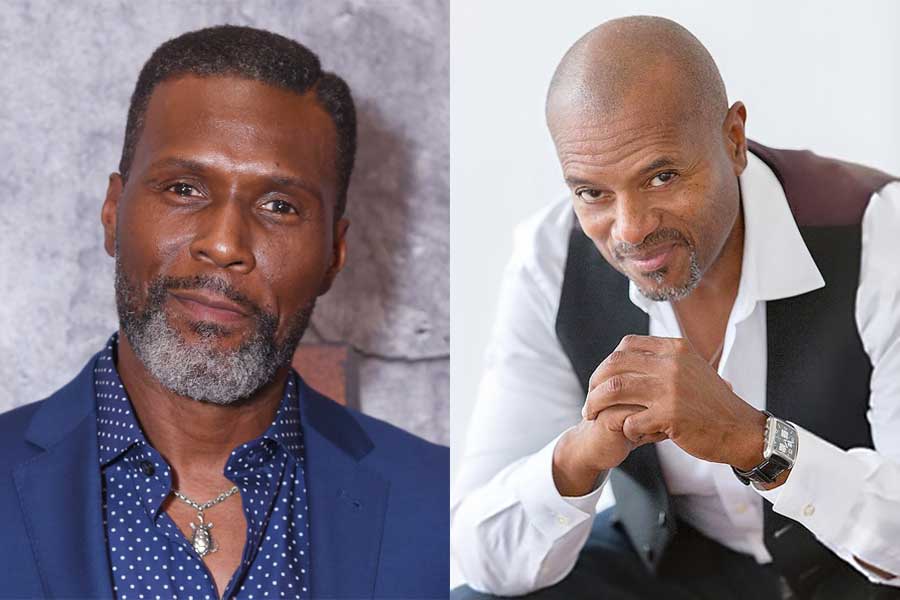 A musical alum from the early days of Muse, Curtiss Cook currently appears on the series The Chi and will appear in Steven Spielberg's upcoming film adaptation of West Side Story. His film career includes Shutter Island (directed by Martin Scorsese) and The Interpreter (directed by Sydney Pollack), television series including Mayans M.C., Marvel's Luke Cage and House of Cards, and Broadway shows including The Lion King and Miss Saigon.
Rufus Bonds, Jr. is an actor/director/writer whose Broadway, national and international shows included The Lion King, The Color Purple, Rent, Parade, Porgy and Bess and many more. Rufus has directed several Muse musicals and teaches drama at Syracuse University.
Friends for many years, Curtiss and Rufus explored creative ideas and discussed their performing journeys.
SUBSCRIBE TO INSIDE THE MUSE STUDIO
Episode 4
Schele Williams
& Joe Deer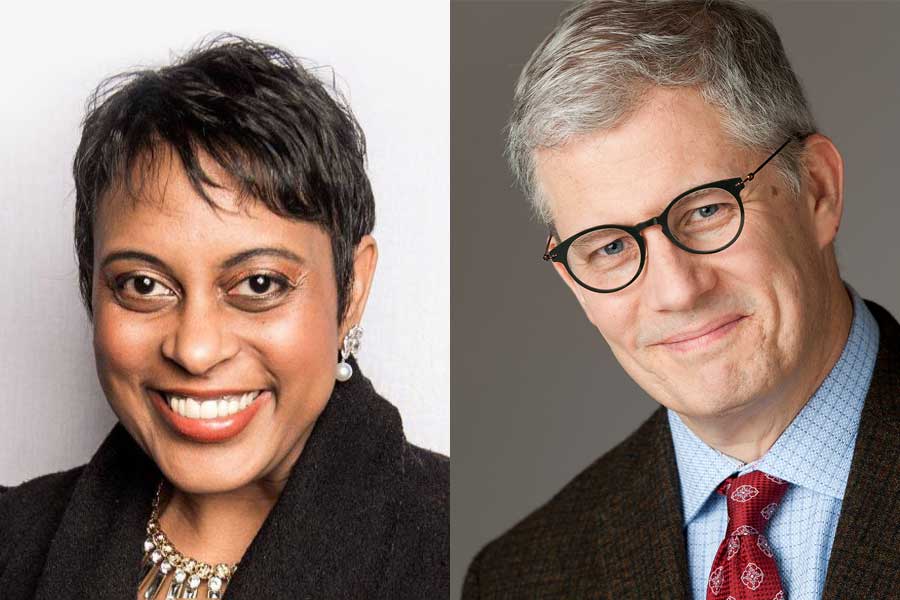 We are thrilled to welcome Schele Williams and Joe Deer to Inside The Muse Studio. Schele is a Muse alum who went on to perform and direct on Broadway and productions around the country. Schele is also a producer and theatre educator, has received proclamations in both NYC and Dayton and will direct Aida on Broadway this fall.
Originally a performer on and off-Broadway and a Broadway stage manager, Joe's career led him to become an award-winning director and theatre educator. Joe has also directed several popular Muse productions over the past decade. Enjoy this thoughtful and entertaining conversation between these two vibrant artists — who are joined on-screen during their talkback event by Muse founder Suzy Bassani and Muse alum/filmmaker David Sherman!
SUBSCRIBE TO INSIDE THE MUSE STUDIO
How to join the fun Inside The Muse Studio
Click the subscribe button below. A donation of $200 or more brings you all episodes! You may also select single episodes (all options available via the SUBSCRIBE link).
SUBSCRIBE TO INSIDE THE MUSE STUDIO
Read the story at Dayton Daily News
Frequently Asked Questions
How can I watch the events? Private links will be provided so that you may enjoy the conversations and talkbacks using any computer, tablet or even phone with internet access.
How long are the events? Each interview and talkback event ranges between 40-60 minutes (almost seven hours in total).