Out-of-School Performances
Vivaldi's The Four Seasons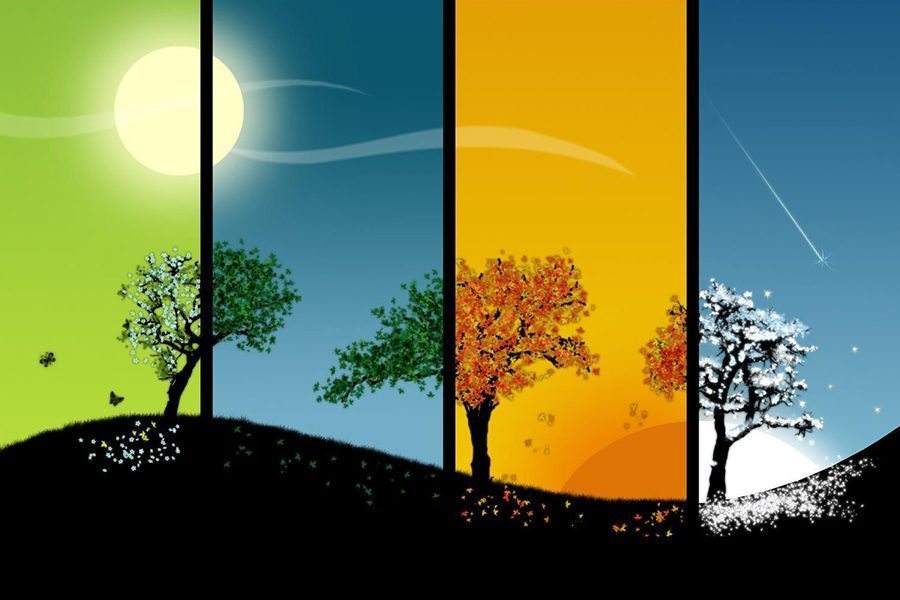 Sat, Oct 15 at 7pm • Dayton Philharmonic Orchestra • Schuster Center 
Join the DPO at the Schuster Center during the height of autumn to celebrate the world of nature: whether it be nature as we see it—plants and animals, water and land—or nature as forces that we may or may not see—the building blocks of the cosmos.
To start the program, the Dayton Philharmonic Orchestra and concertmaster Jessica Hung will perform one of the best-known compositions of Antonio Vivaldi. The Four Seasons is the collective name given to four separate violin concertos based on the seasons: Spring, Summer, Autumn, and Winter.
In Dumfries, Scotland, an architectural theorist, Charles Jencks, and his late wife, Maggie Keswick, an expert on Chinese gardens, designed what came to be called the Garden of Cosmic Speculation. The garden "uses nature to celebrate nature through nature."
Michael Gandolfi is currently chair of the Composition Department at the New England Conservatory of Music and a faculty member of the Tanglewood Music Center. As a composer and music educator, his natural curiosity leads to creating many "points of contact" between music and other fields, including science, film, and theater. His interest in and understanding of science in turn led him to discovering the Garden of Cosmic Speculation. This home of science as garden and vice versa inspired Gandolfi's 2009 work The Garden of Cosmic Speculation, which invites a new link, making connections between the worlds of art, nature, science, and music.
The Muse Machine club at your school may offer discounted tickets for this event (the selection of events varies from school to school). See your Muse advisor if you are interested in attending!