Great artists and great classrooms come together—virtually!
Whether they are near or far, big personalities and dynamic ideas can reach through screens to engage students. Hybrid, remote or in person, Muse Machine's virtual presentations are easy to fit into your classroom. Think of these as lively, prerecorded guest presenters, bringing additional perspectives and engagement to your curriculum through dance, song, drama and storytelling. They can also be enjoyed as wonderful performances!
We are excited to offer this content to educators everywhere, at no charge, thanks to the support of generous funders. As your "price of admission," we ask that you take a few minutes to fill out the evaluation survey and share how you used the virtual presentation.

THE LYRICIST: A MODERN DAY POET
Presented by Dayton Contemporary Dance Company
From folk musicians using descriptive language in American poetry and song, to urban lyricists writing poetic flows, lyricists provide the poetry of our modern lives. DCDC will explore popular music forms in a prerecorded performance that uses contemporary dance to bring life to impactful and empowering words that influence arts and culture.
Grades: 6-12
Length: 20 minutes
Curriculum Connections: English Language Arts, History and Fine Arts: Dance
I'd like to share "The Lyricist" with my students
Explore "The Lyricist" – Flipgrid

MYTHBUSTING SHAKESPEARE
Presented by Cincinnati Shakespeare Company
When it comes to Shakespeare, one of the biggest obstacles for students is preconceived notions. This short, prerecorded performance explores, exposes and busts through some of the most widespread misconceptions about Shakespeare, provides some fun and engaging tips about the best ways to jump into his works and helps students get over their "Shakesfear."
Grades: 6-12
Length: 14 minutes
Curriculum Connections: English Language Arts, History and Fine Arts: Drama
I'd like to share "Mythbusting Shakespeare" with my students
Explore "Mythbusting Shakespeare" – Flipgrid

SAMANTHA DEW: FREE WOMAN OF COLOR
A STORY FROM THE UNDERGROUND RAILROAD
Presented by Omope Carter Daboiku
Originally written by Omope in 2003 for Cincinnati's first Tall Stacks Riverboat Festival, "Samantha Dew: Free Woman of Color" is now a prerecorded performance that illustrates the empowerment of free people of color as negotiators of their own fate. Samantha, a migrant from northern Georgia and a descendant of "masters," is sent to Cincinnati to attend Lane Seminary and expected to return to start a school. Having signed her papers as SE Dew, the faculty is not aware the applicant is female. The rest of the story unfolds as she marries, starts her own business, buys property and becomes involved in the abolition movement as a Conductor on the Underground Railroad!
Grades: 6 – 12
Length: 19 minutes
Curriculum Connections: English Language Arts, History and Fine Arts: Drama
I'd like to share "Samantha Dew" with my students
Explore "Samantha Dew"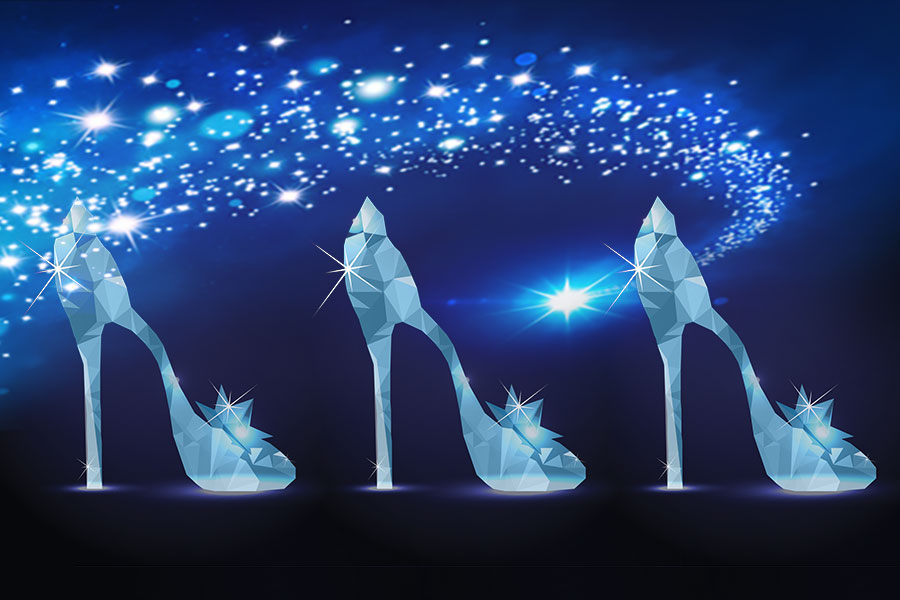 A CINDERELLA TRILOGY
Presented by Dayton Opera
Dayton Opera takes on the classic fairy tale—times three! Hear the story told through Rossini's La Cenerentola, Massenet's Cendrillon and Rodgers and Hammerstein's Cinderella. Three languages (English, Italian and French) are featured in a prerecorded performance filled with magic, disguises, true love and a royal ball! Performers also share a glimpse of creative lives in the arts during the pandemic.
Grades: 6 – 12
Length: 40 minutes
Curriculum Connections: English Language Arts, History, World Languages and Cultures and Fine Arts: Music
I'd like to share "A Cinderella Trilogy" with my students
Explore "A Cinderella Trilogy"