Musical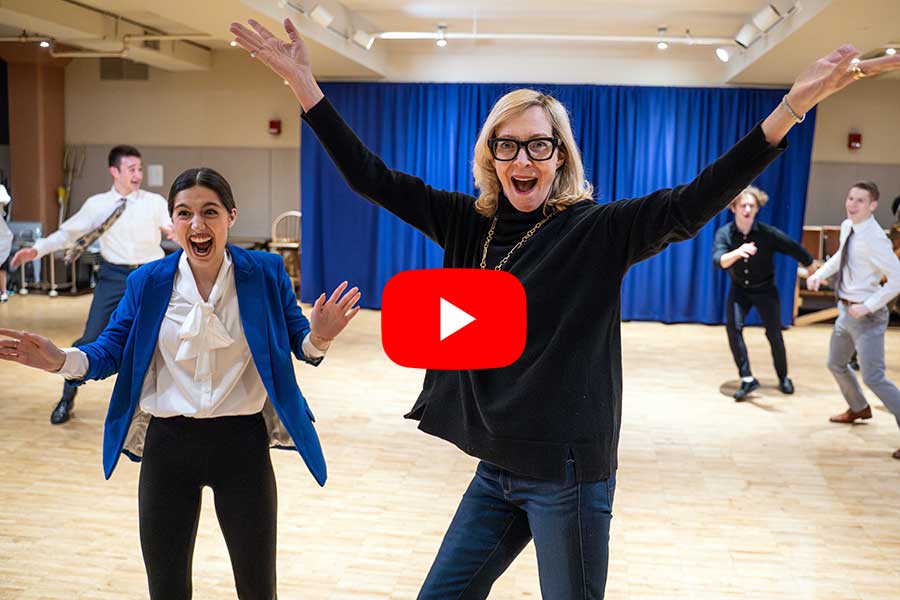 Allison Janney surprised Muse Machine's 9 to 5 cast by crashing rehearsal and really making an entrance — what an experience! Click image above to watch the video!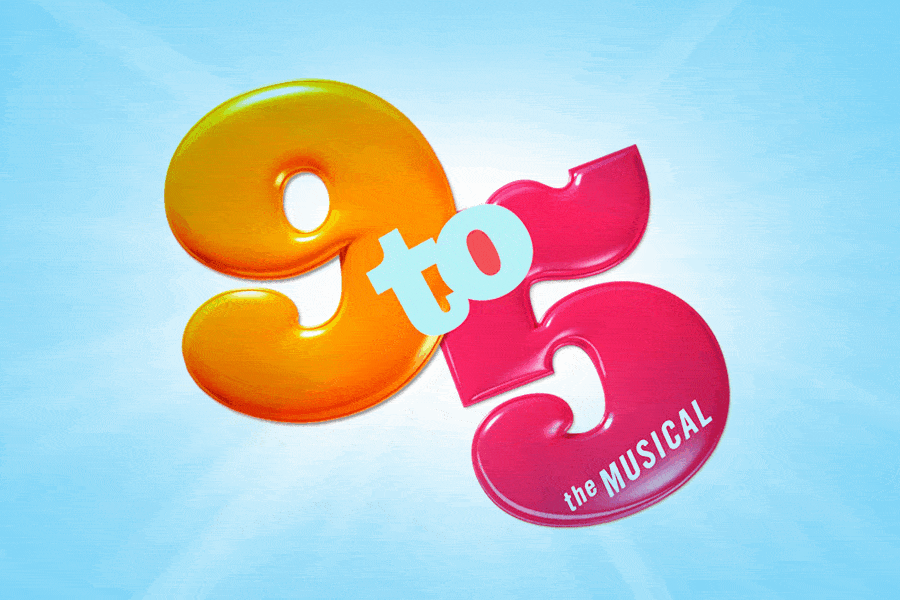 Muse Machine presents the musical comedy
9 to 5
Audition dates: Sept 27-Oct 1, 2023
Callback audition dates: Oct 3 & 6, 2023
Performance dates: Jan 11-14, 2024 at the Victoria Theatre
Tickets on sale in November through Dayton Live
9 to 5 tells the story three workmates pushed to boiling point by their egotistical boss. Concocting a plan to turn the tables on their despicable supervisor, will the women manage to reform their office – or will events unravel when the CEO pays an unexpected visit? Inspired by the hit movie this hilarious musical is about teaming up, standing up and taking care of business!
"I am beyond thrilled to the response to 9 to 5 The Musical," said composer and lyricist Dolly Parton. "The overwhelmingly positive fan reaction tickles every rhinestone on my body!"
Among the country's largest pre-professional musical productions for young people, the Muse Machine Musical features more than 100 students as on-stage performers (actor/singer/dancers), musicians and behind-the-scenes production assistants.
Tickets on sale now!
Purchase Tickets
Benefit & Show Sat, Jan 13 Info/Reservations
Social & Show Fri, Jan 12 Info/Reservations
Performance Accessibility
WATCH the MUSICAL ANNOUNCEMENT
Frequently Asked Questions
How can I audition?
You may reserve an audition appointment online. The week the show is announced, links will be posted to select an audition appointment.
What do I prepare for auditions?
When the show is announced, links are provided with detailed info about exactly what you should prepare. In short, for a cast audition you select and prepare your own brief monologue and song segment. There is nothing to prepare in advance for the dance audition. Auditions in grades 2-7 have less to prepare! You will also find info pages for orchestra auditions and production assistant interviews — we'll help to make it easy!
What grade levels can audition?
Grades 2-12 may audition for 9 to 5. Grades 2-7 have separate auditions — see details on the info pages
Do I need to be a Muse Machine member to audition?
Middle school and high school students must be a member of Muse Machine to audition. Muse "membership" doesn't exist for elementary school students, so it is not a requirement for those performers.
How do I become a Muse Machine student member?
In most cases, you may join through this page on our website. Be patient, most school links will become available in July, August or September. If your school doesn't participate in Muse and is not on that list, scroll down that page to "my school is not on the list" and you may join Muse directly there.
When and how often do you rehearse?
This is difficult to answer because it is different for different members of the cast. Usually, rehearsals occur from 4:30-8:30pm Mon-Thurs, 10am-5pm on Sat and noon-5pm on Sun. However, only certain performers will be needed at each rehearsal, so there may be weeks when many students are only needed one or two days. Rehearsals begin in mid October and run through the performances in January, with breaks for Thanksgiving and Christmas. Most of our performers are also in shows at their schools, other orchestras, play sports, etc, and we make every effort to be flexible around students' other school commitments and to be a complementary experience.
The original movie of 9 to 5 contains some slightly adult humor — will the Muse musical be more suitable for families?
Yes.
Summer Performance
The Muse Machine Summer Concert is an original musical revue featuring a large cast of performers in grades 2-12 and many Muse alumni as well, all performing as singers, dancers or in the orchestra. The concert happens in July or early August of selected years and auditions are typically in early July, with rehearsals beginning days afterward. Tickets generally go on sale in June through Dayton Live.
A Muse concert is not scheduled for summer 2023.
You may audition for the summer concert if:
• You are an alum of Muse Machine musicals or concerts
• You were a Muse member during the preceding year
• You will be a Muse member in the upcoming year
• You are an elementary school student
Full of singing, dancing and high spirits... we left feeling optimistic about the future of show business and also about life in general.

The Dayton Daily News