Muse For Educators
Muse celebrates and challenges teachers by putting them face-to-face with remarkable thinkers, artists and educators from across the globe. Professional development opportunities (which we collectively refer to as "Muse for Educators") happen throughout the school year, in curriculum workshops and monthly advisor meetings, at our Summer Institute for Educators and even during several unbelievable days in New York City, immersed in an energizing, thought-provoking experience that elevates teachers and their students!
Club Advisor Meetings
In addition to updates and best practices for Muse advisors, the meetings include performances and discussions with guest artists and educators. Meetings are free and open to educators pre-K through 12. The experiences are designed with high school and middle school experiences in mind, but can often apply to the lower grades!
• Thurs, Aug 3, 2023
6:30: Kick-Off Party (Levitt Pavilion, 134 S Main St, Dayton OH 45402)
Kick-off party for all advisors!
• Tues, Sept 5, 2023 (Muse Studio)
Featuring "Think Like a Composer" artist Michael Kelsey! Includes growing your student membership and musical auditions.
4:00-4:30pm: Refreshments, Meet & Greet
4:30-6:00pm: Meeting
• Tues, Oct 17, 2023 (Dayton Metro Library: Main, 215 E Third St, Dayton OH 45402)
Includes Summer Institute curriculum workshop.
4:00-4:30pm: Refreshments, Meet & Greet
4:30-6:00pm: Meeting
• Wed, Nov 8, 2023 (Moraine Country Club, 4075 Southern Blvd, Dayton OH 45429)
Teacher Celebration!
5:30-7:30pm
• Thurs, Jan 25, 2024 (Downtown restaurant TBA)
New Advisor Meeting
4:00-4:30pm: Refreshments, Meet & Greet
4:30-6:00pm: Meeting
• Tues, Feb 13, 2024 (DCDC Studio, 840 Germantown St, Dayton OH 45402)
Tour studio and talk with DCDC creative team; includes discussion of fundraising tips.
4:00-4:30pm: Refreshments, Meet & Greet
4:30-6:00pm: Meeting
• Tues, March 12, 2024 (Muse Studio)
Includes 2024-25 In-School Performances preview.
4:00-4:30pm: Refreshments, Meet & Greet
4:30-6:00pm: Meeting
• Tues, May 14, 2024 (Muse Studio)
Includes Summer Institute 2024 preview.
4:00-4:30pm: Refreshments, Meet & Greet
4:30-6:00pm: Meeting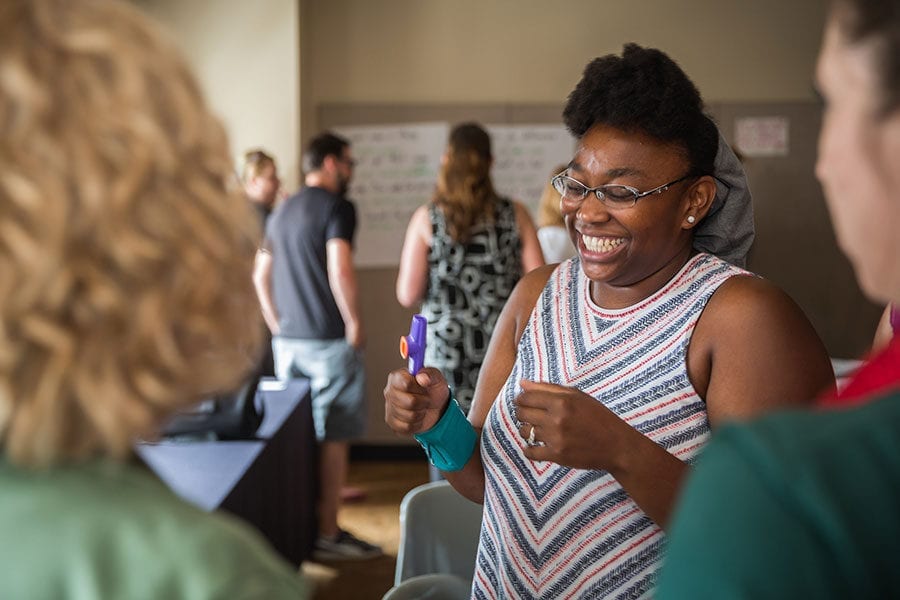 Advanced Teacher Training Seminar
The Advanced Teacher Training Seminar (ATTS) takes place in New York City in early summer and always provides teachers with the highest quality arts training available.
As an ATTS participant, you will experience world-class theatre, dance, music, opera and visual art. In addition, you will have the opportunity to meet and participate in workshops and seminars with world-renowned producers, directors, artists, designers, costumers, and arts administrators from the city's leading arts organizations. This experience will also allow you to meet and interact with your peers in an exciting and invigorating arts environment that can lead to unique and progressive teaching ideas.
The next ATTS will occur June 6-11, 2023 in NYC.
More Info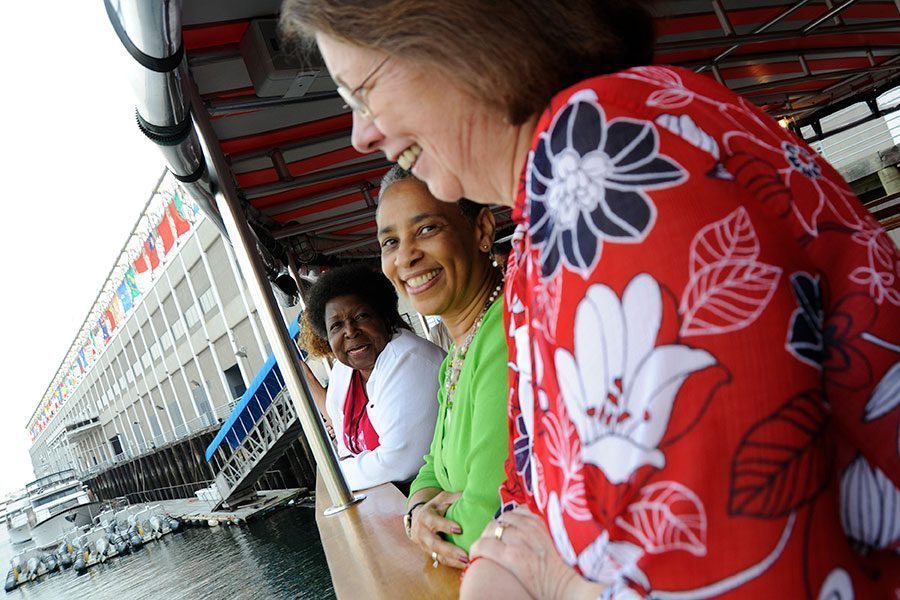 Summer Institute For Educators
The Summer Institute for Educators is an immersive arts learning experience, Muse's institute brings acclaimed creative minds from across the globe to the Miami Valley to spend several days in July exploring and co-creating with teachers. Teachers learn inventive arts-based strategies for cultivating and assessing higher-order thinking skills and utilize these new techniques in their schools. The institute is free for Muse schools and prospective Muse school teachers and administrators.
The next institute will take place July 10-13, 2023.
More Info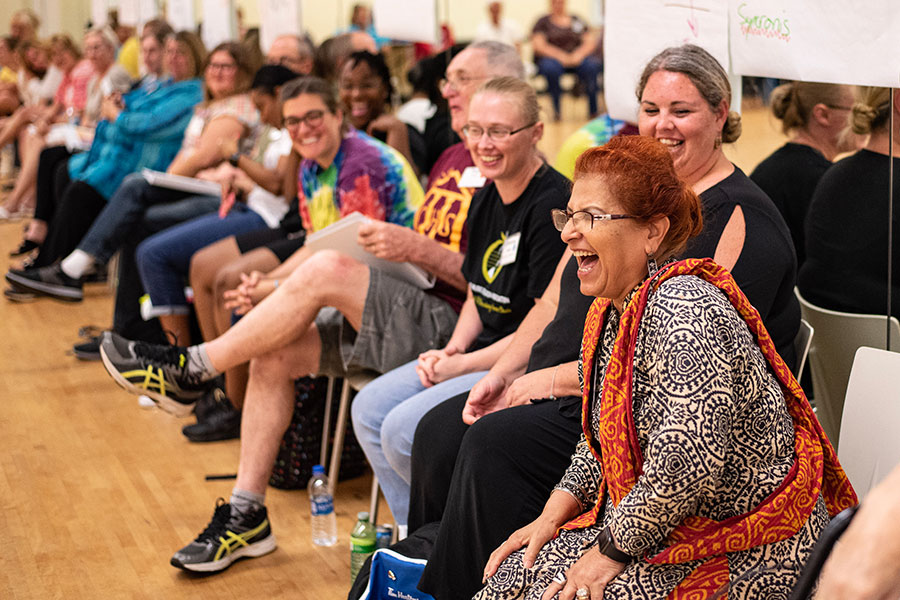 University Graduate Credit
Teachers can earn graduate credits (typically 3 hours) for writing and implementing a lesson plan inspired by either Summer Institute or the Advanced Teacher Training Seminar (ATTS). Lessons are observed by a member of the Muse education team. As a result of this course, teachers will gain a greater understanding of arts integration, assessment and documentation, and the principles of Understanding By Design. Questions? Contact our Curriculum Consultant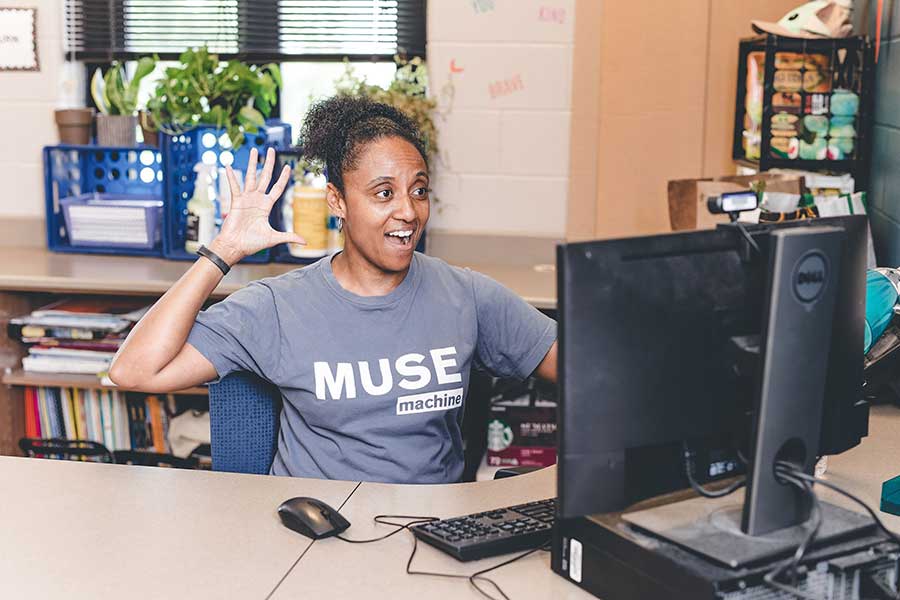 Bus Grant Opportunities
The following grant opportunity/oppprtunities may provide bus funding for your Muse out-of-school performances! Application processes are rather simple (but please check application deadlines, which often occur early in the school year).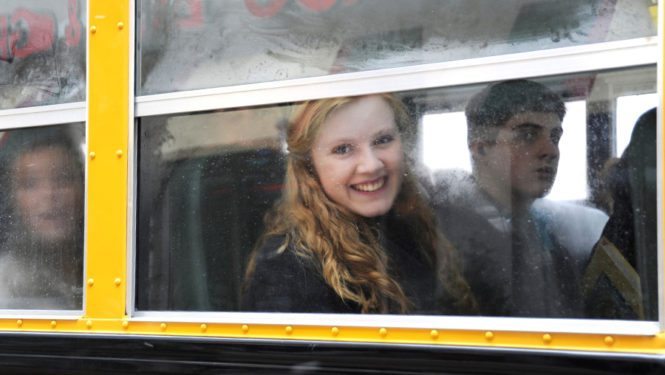 "The Big Yellow Schoolbus" grants from the Ohio Arts Council provide up to $500 to help schools meet the...
Lesson Plans
The following lesson plans were submitted by Muse Machine advisors in conjunction with experiential Muse Machine workshops and seminars. Although each is the property of the author, any educator is welcome to utilize these in the classroom. Click on the title to view or print the lesson plan.
Good assessment is tied directly to good questions! The following resources may help you to incorporate enduring understanding and essential questions into your lesson plans:
What makes a question essential
Essential Questions
Asking good questions
Quick Start Guide for Advisors
Guidelines, tips and best practices compiled for Muse clubs in high schools and middle schools.
Quick Start Guide
Accessibility
For information about accessibility at teacher programs, out-of-school performances, in-school performances or residencies, click here.
The students grow, our community grows and I personally grow into a better teacher because of Muse Machine—I don't doubt that for a minute.

Anne Cichanowicz

Teacher