"Muse turned my world around."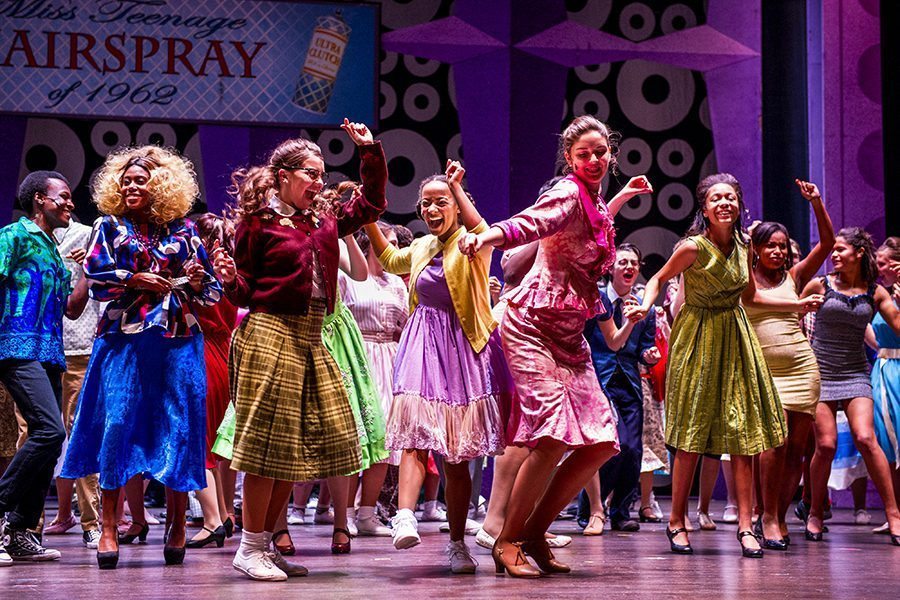 For three months, Hairspray became the rhythm of our lives.
In the fall, we welcomed a wonderfully diverse group of students to Muse. Their days here were filled with laughter, hard work and repeated instructions to smile even when rehearsals became challenging. Some were shy, some bold and all made friends. They felt the crazy energy in the theater before each performance and bravely waited in the wings to take the stage.
The lessons learned here are lasting ones. This is the power of learning "by the heart": small shared moments build trust and friendship and together our young people make theater magic. And the most personal lessons are the most important – students learn to be their most authentic selves, and that others care about them.
Your support helps our young people find their place in the world.
Muse turned my world around. Not only did I improve my skills, but I met so many different, beautiful people—and there is acceptance for all. This was exactly what I needed to do with my life.

Keshawn Mellon

Student