No matter your age, you can be a dancing queen (or king).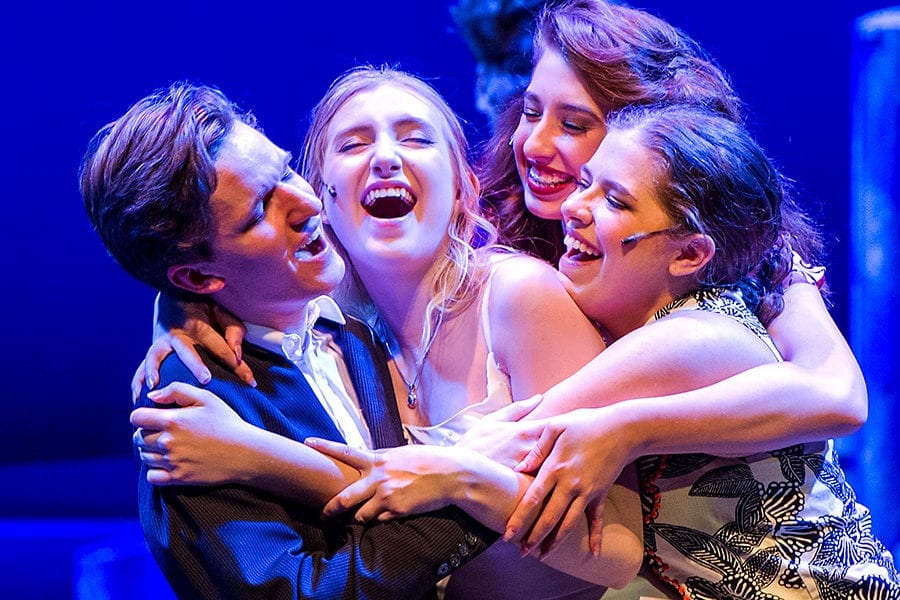 Every night after rehearsals, our students burst out our building's front doors singing ABBA music and dancing down the street. Main Street seemed brighter because of these creative spirits. Our students embraced Mamma Mia! because it's filled with stories of love and enduring friendships—the kind of friendships they are forming through their time with Muse.
Mamma Mia! reminds all of us to be independent and feisty, to explore the world no matter our age. And, when music and young people put joy in our hearts, it also reminds us to dance in the aisles—or streets!
Together, we create experiences of exuberance and community.
Your financial gift of any size goes right where you want it to—connecting young people with artists and educators, creating "a-ha!" moments and sparking creative thought in classrooms and performance spaces across southwestern Ohio!
Muse Machine has always played an important part in my life. I treasure these memories, the amazing opportunities and all the wonderful friendships that are unlike any other. I love the Muse family with all of my heart!

Charlotte Kunesh, student performer; "Sophie" in Mamma Mia!