Children are often one opportunity away from success.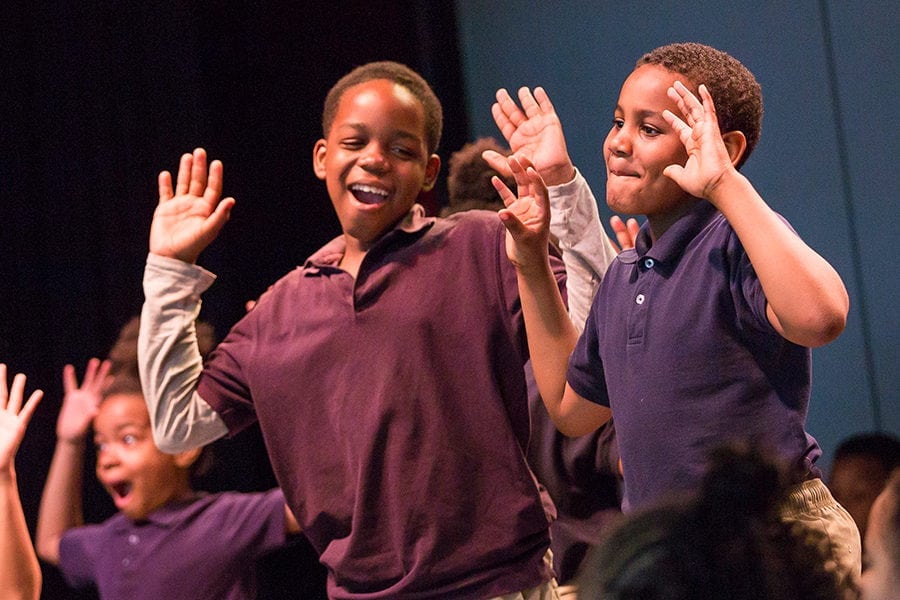 Just one special moment can open a child to learning. As humans, we are innately wired to miraculously open up when we dance, sing, paint, write or act. That process of 'opening' means we make more space to be fully ourselves, to see possibilities around us and to direct our learning. At Muse, we help students find personal and authentic reasons to learn and connect with others. All those successful moments help create a life worth living.
Your financial gift of any size goes right where you want it to—connecting young people with artists and educators, creating "a-ha!" moments and sparking creative thought in classrooms and performance spaces across southwestern Ohio!
I had an almost non-verbal student who really opened up during his Muse Machine experience. When the Muse teaching-artist returned this year, I saw the student's face light up and he recited his lesson from a whole year earlier! It was a perfect example of how Muse reaches all learners!

Fourth Grade Teacher, Covington Elementary School