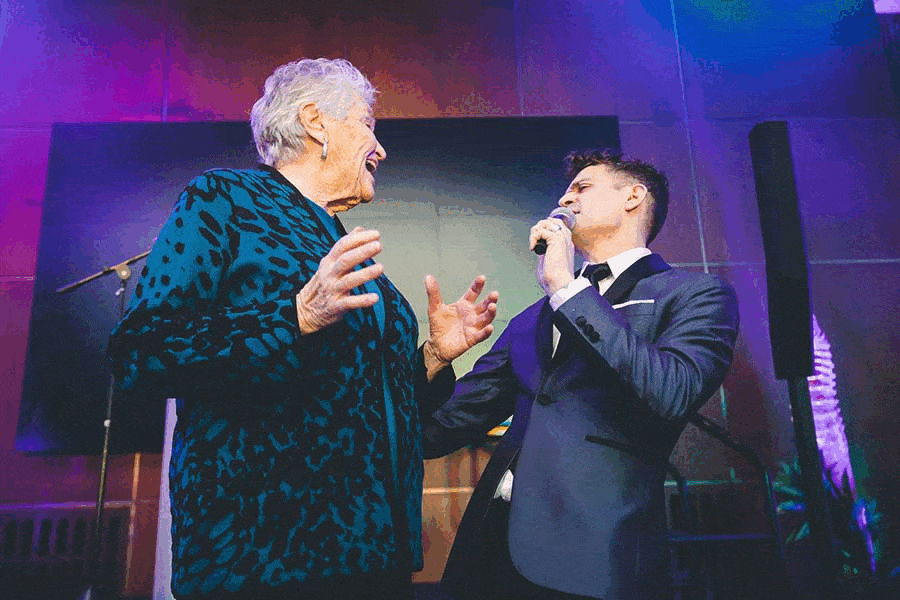 A benefit that's actually fun, lively and filled with joy!
Combine excellent company, good food, great music and very little formality to create the perfect companion benefit event alongside one of the most beloved productions in the community, guaranteed to leave you joyful and full of heart after a genuinely great afternoon or evening. Just a lovely day of laughter and music which also happens to support arts and education programs for young people — it's a fantastically positive experience!
Saturday, January 13, 2024
Mingle and enjoy cocktails and heavy hors d'oeuvres
Honoree presentation and entertainment
Stratacache Tower (formerly Kettering Tower); 40 N Main St, Dayton OH 45423; complimentary parking and shuttle service to and from the theatre provided
3:00pm or 8:00pm Muse Machine Musical at the Victoria Theatre (premium seating included). Title announced this August. Guests may choose to attend the performance before or after the event.
Starring an enormous cast of young people from across the Miami Valley, the Muse Machine musical has been praised by The Dayton Daily News as "a performing arts all-star effort," while The Oakwood Register has called it "an evening of true theatrical joy… "
Consider yourself invited!
Printed and digital invitations for the Benefit & Show will be sent in late fall. Use the link below to be certain you receive the information:
Please add me to the Benefit Dinner Mailing list!
Comments from the most recent Benefit & Show: "The decor, ambience, music, food — everything was joyful and fun!" "The music was perfect!" "Visiting with friends and networking with loads of people was wonderful!" "The food was delicious. The show is always the highlight — it was spectacular!"