Dayton Contemporary Dance Company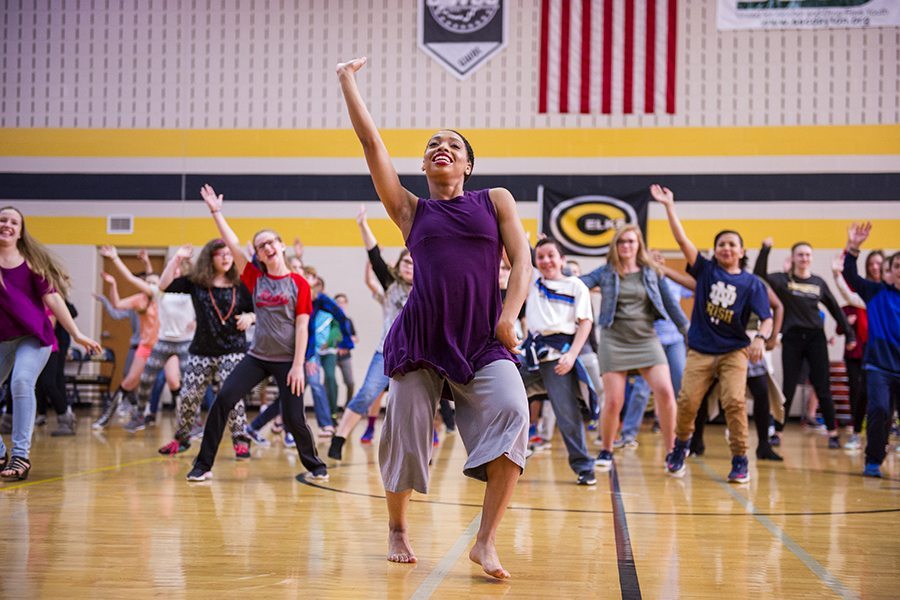 Founded in 1968 to create performance opportunities for dancers of color, Dayton Contemporary Dance Company is a culturally diverse ensemble dedicated to exceptional performance and quality community engagement. A co-recipient of one of the dance world's highest honors (the 2016 Bessie Award for Outstanding Revival), DCDC has performed for packed houses around the world.
Arts Integration with DCDC
DCDC uses techniques from all cultures to integrate a physical and artistic exchange to aide in the teaching and learning of traditionally academic subjects, such as mathematics, reading and comprehension and geography, as well as critical thinking and problem solving. Early education programs, such as Building Blocks to Dance and Dancing to the Curriculum have earned DCDC their outstanding reputation for use of culture, rhythm, pattern and movement to enhance the learning process. DCDC will work with you to develop a program and select a teaching artist to suit your academic and schedule needs.