I Will Never Hear From Her Again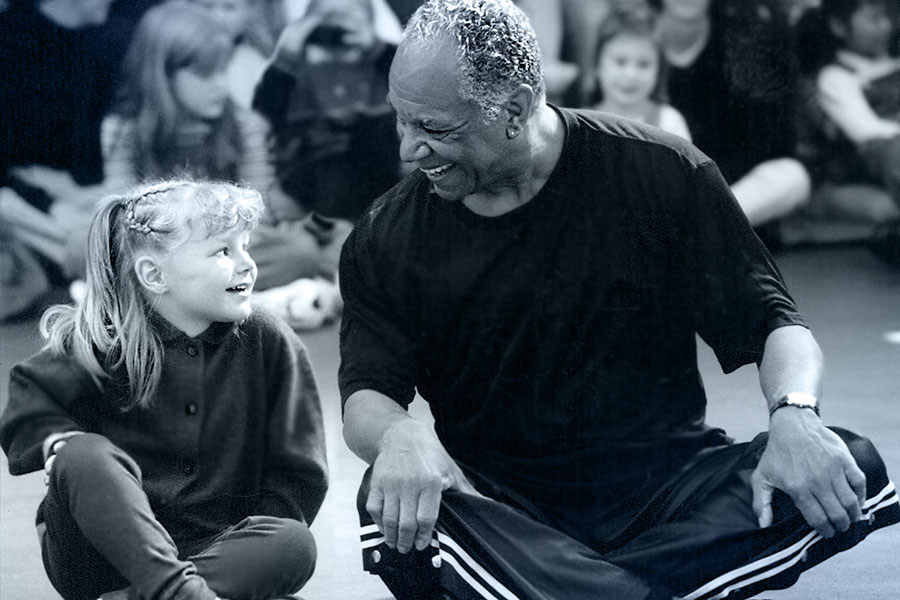 A CONVERSATION WITH NAT HORNE
Ryan Vallo talks to Nat Horne, a dancer and choreographer with a long and acclaimed international career, who also directed and choreographed many Muse productions across more than two decades.
RYAN  When you told me you had COVID last year, I thought, "Wait a minute. You were born and raised in the Great Depression, you served in a segregated army unit in Europe at the end of WWII, you witnessed the race riots in the 60s, taught over in Soviet Germany, AIDS epidemic on Broadway, September 11… and then you get COVID-19 at age 90 and here you are to tell the stories.
NAT  Ha, you're right I lived through all of that, I really did. But I'm still here. As the song goes, "But I'm here."
I remember when you told me the story about when you were in the army, in Germany, and made your entrance.
Yeah, I had to go through all those soldiers and I didn't want them to see how I was dressed. I slid on my stomach up to the stage and came up on my knees, and got great applause! I was dancing to "The Saint Louis Blues," a 12-inch record at that time. Then they wanted me to do something else, and I said, "No, once is enough!" and I disappeared. So that was my entrance into Special Services and I entertained the soldiers the whole time I was there.
I was in the army right after WWII. Then I came to New York to be a dancer on Broadway until 1972. Then I became a teacher at Alvin Ailey's school and opened the Nat Horne Musical Theatre School in 1975.
I remember these women were walking down the street, saw my door and came up. They were talking to my assistant. I was behind my screen at my desk, and I heard this melodic voice — oh, it was so wonderful. And I said, "I've got to see who this person is." 
I came from behind my screen and there were these three women, but the one I remembered most was Suzy Bassani, because of her flaming hair. I'm telling you they were so elegant and all I could think is "What are they doing at my theatre?" I introduced myself and the first thing I heard was "Dahling, how are you?" And I just melted there on the floor.
And she told me about Muse Machine. She invited me to come to Dayton, Ohio, to teach a class. I said, "OK, yes," and then they left. The first thing I told my assistant, I said, "Charlie, I will never hear from her again." I was shocked when I got the letter!
So I went that August and I stayed there from the 80s, up until 2009. And I enjoyed every moment, working with the students there, I cannot say how much I enjoyed it.
Do you have any favorite memories?
I have to say one thing about Muse Machine. I did learn a lot when I directed my first show there, because that was the show that my partner Al could not direct with us [the previous Muse show was choreographed by Nat and directed by Al Reyes, who had been diagnosed with cancer]. Al persuaded me that I should do it. That was the first show I did without him. I was scared to death. But Suzy assisted me and gave me the strength to continue. With her support I was able to find myself as a director and a better choreographer and the enjoyment of working with Muse Machine. I'll never forget that. I think that after Al had died, I would've just faded away to the woodwork. But because of Muse Machine, I think, I found a second life.
My life would have been totally different — it really would have been totally different if I had not met you or been trained by you — and I'm not the only one who feels that way. Muse was a home for many of us, even though we came from different schools and different backgrounds. You really helped us to grow up in an environment that was inclusive and encouraging. And that is something that not a lot of students have. It's a blessing.
That's nice to hear. At the time I didn't know what I was doing, I just did what I felt was right. And that's what happened, and I'm very happy to hear from some of the students nowadays that felt the same thing you're saying. Muse Machine was a wonderful life experience and a joyful time in my life.
Nat was interviewed by Muse alum, writer, historian and actor Ryan Vallo.