Summer Institute for Educators 2023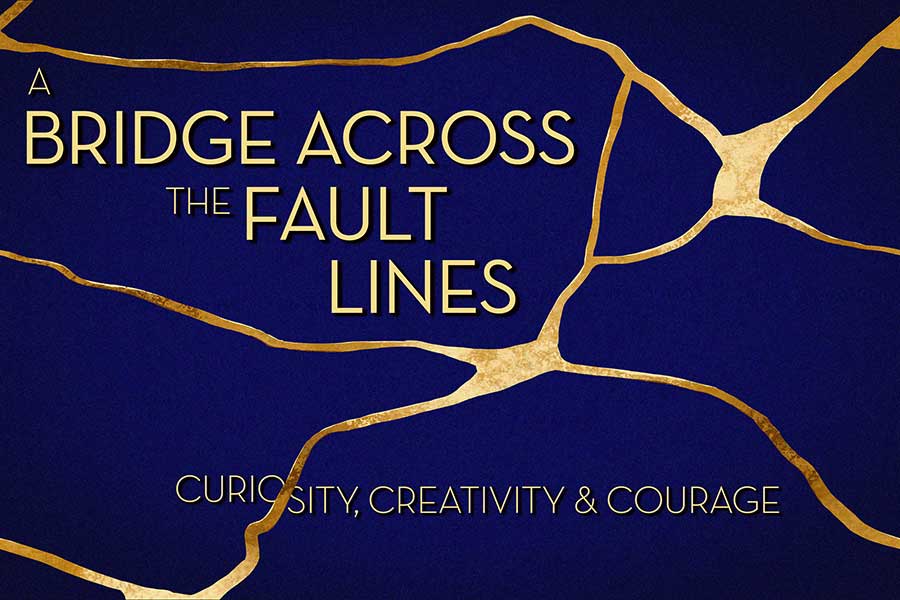 Mon, July 10-Thurs, July 13, 2023 • 9:00am-4:30pm
Metropolitan Arts Center – 126 N. Main St., Dayton, OH
Free to all teachers and administrators (preK-12, any subject)
Register For The Institute
fault line, n.,
a divisive issue or difference of opinion that is likely to have serious consequences.
When we are divided by the things that make us different, it can be especially difficult to address society's biggest challenges. How we choose to bridge those fault lines can make all the difference. Join teaching artists from Tectonic Theater Project to discover how theatrical storytelling can be used to deepen students' understanding of historic and contemporary events, develop their capacity for empathy and collaboration, and connect to other learning objectives in a diverse range of subjects. Teacher attendees can earn 28 seat hours and/or three graduate credits.
Explore guiding questions that will frame the year's professional development series:
What does it mean to have compassion for people with whom we disagree or who hold challenging opinions?
How do we engage authentically with people or communities who may not share our values, beliefs, or culture?
How does an individual's point of view affect the way they understand or deal with a conflict?
Does everything depend on perspective, or are there some universal ideas on right and wrong?
How can the process of devising theatrical work help us to understand complex contemporary or historical conflicts?
How can tapping into theatrical elements of the stage help students create meaning through multiple modalities?
Activities will be accessible, relevant and fun for teachers of all grade levels, subject areas and artistic proclivity. As Muse has done in the past, institute artists will continue to offer year-round professional development for all teachers through curriculum development workshops. The Muse staff and teaching artists will support teachers as they bring institute-inspired activities into their learning approaches and celebrate the creative spirit that lies within all students.
Brandon Anderson and Barbara Pitts McAdams discuss storytelling in the classroom and the 2023 Summer Institute for Educators.
Companion Book List
Muse is partnering with the Dayton Metro Library to create a book list for students in grades 3 to 12. The books will be international in scope, appealing to teachers and their students and emphasize how people can build bridges across difference and division by tapping into their curiosity, creativity and courage.
In-School Performance Discount
The Summer Institute is free, but teachers from participating high schools and middle schools can earn $100 off next season's in-school performances:
If one teacher from your school registers for the Summer Institute by July 9 and attends all sessions, save $100 off your in-school performance package!
Register For The Institute
Summer Institute 2023 Preview Workshop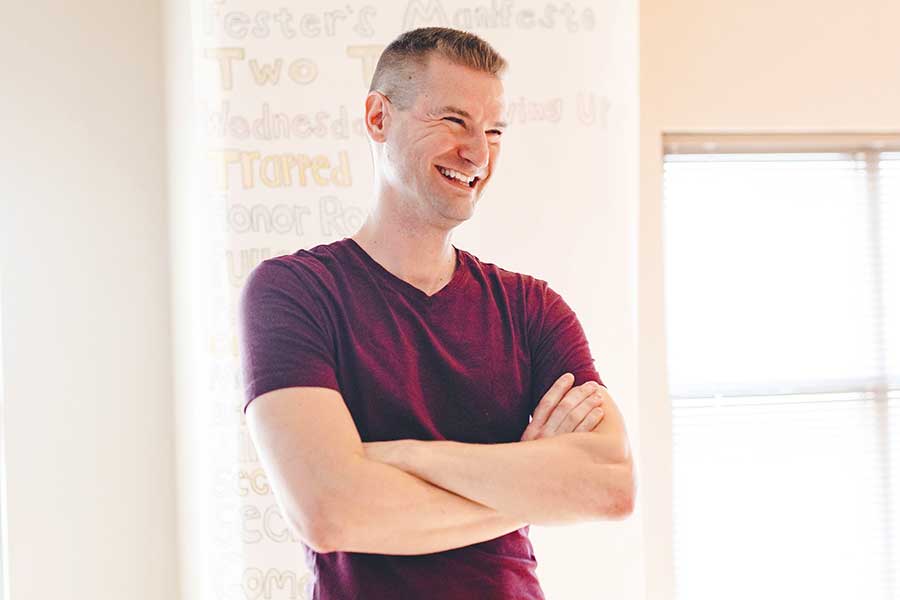 Thursday, May 11, 2023
4:00-6:00 PM
126 N. Main St., Dayton, OH
Join fellow educators and teaching artists Brandon Anderson and Barbara Pitts McAdams for a fun hands-on introduction to Moment Work, Tectonic Theater Project's method for theatrical storytelling. Learn how this highly collaborative and pragmatic process can remove barriers to learning by tapping into the natural curiosity and imagination of any student.
Support for Muse Machine's Summer Institute for Educators is provided by:
Charles S. Allyn, Jr. Foundation • Estate of Ruth Sharon Scanlan • Transformative Justice Initiative • The Lockwood Family Foundation • Matt Moore & Janet Graul
Summer Institute 2023 Artist Bios
Brandon Anderson is an award-winning singer/songwriter, composer/lyricist, dramaturgical director, and teaching artist living in New York City. His musical theater and solo works have been performed at countless venues in NYC and across the country. He has released three albums and crossed the country on two national tours. Brandon has extensive experience in arts education, teaching for the Metropolitan Opera Guild, Lincoln Center Theater and Tectonic Theater Project. Brandon is also the Artistic Director and Dramaturg for NYU's Tisch New Musical Theatre Workshop, which produces readings and workshop productions of new musicals in collaboration with students across the university. He holds a BA in Theatre Arts from the University of Wisconsin and an MFA in Musical Theatre Writing from NYU.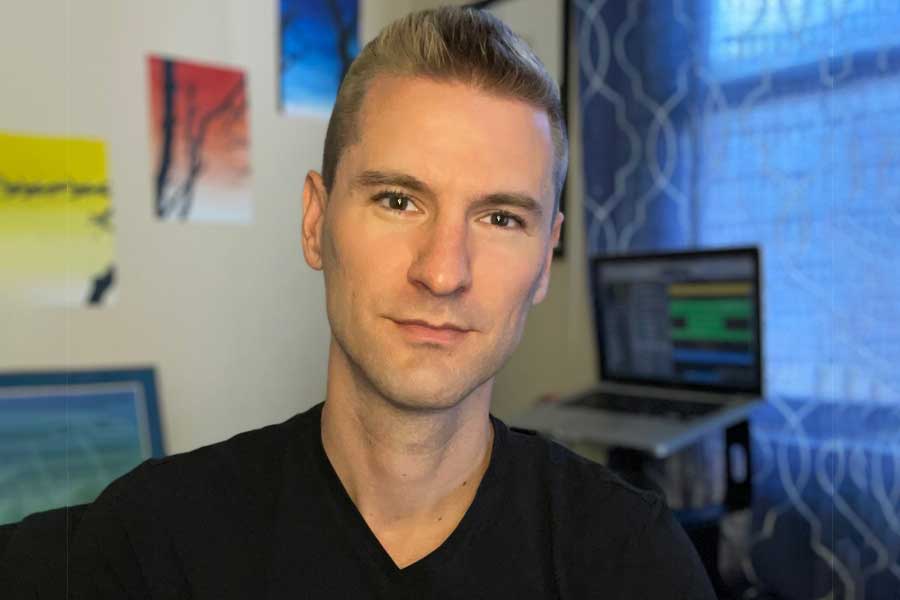 Leigh Fondakowski has been a member of Tectonic since 1994. They were the head writer of The Laramie Project, co-writer of Laramie: Ten Years Later and an Emmy-nominated co-screenwriter for the film adaptation of Laramie with HBO Films. Leigh's other original plays include I Think I Like Girls, The People's Temple, SPILL and Casa Cushman. Leigh is a recipient of the NEA/TCG Theatre Residency Program for Playwrights, a MacDowell Fellow, a Yaddo Fellow, a Drama League Fellow, a New Georges Affiliated Artist and a member of Tectonic Theater Project. Leigh is the author of the non-fiction book, "Stories from Jonestown," and the creator/host of the audio series "Feminist Files" from Fugitive Media.
"Tectonic Theater Project is thrilled to collaborate with Muse Machine this summer. As a company that is dedicated to creating work about the social and human issues that affect us all, we are particularly inspired to be talking with teachers about how to inspire the next generation of creative thinkers and compassionate citizens. The theater has always been a place where dialogue across fault lines has been possible, a space that engenders empathy where we can find common ground with one another. We look forward to creating and being in community with you soon — a micro version of a society where everyone is uplifted and respected, and everyone belongs."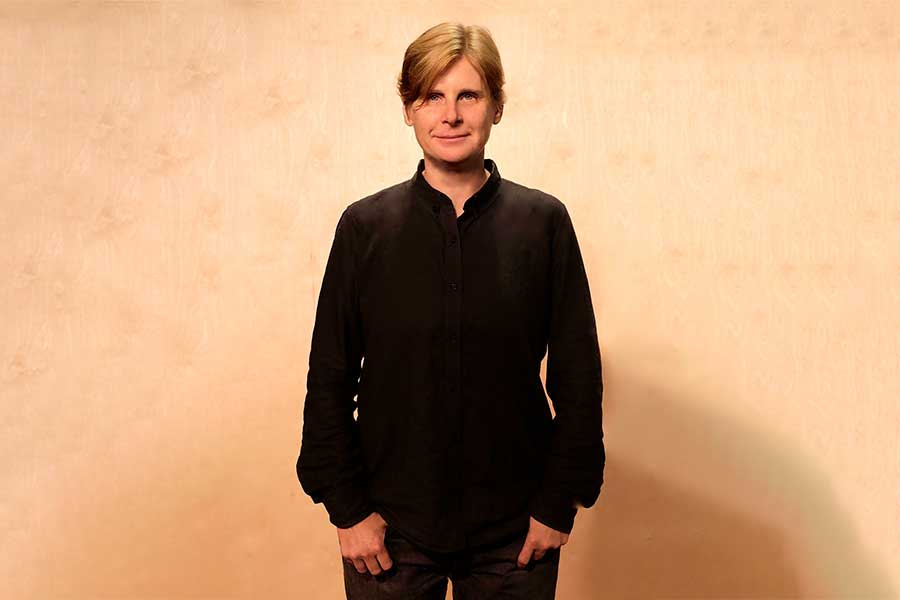 Jimmy Maize is a 20-year member of Tectonic Theater Project, where he developed 33 Variations (Broadway, starring Jane Fonda), I Am My Own Wife (Pulitzer Prize), Bengal Tiger at the Baghdad Zoo (Broadway, starring Robin Williams), The Laramie Project Cycle (BAM), among others. He is co-author of "MOMENT WORK: Tectonic Theater Project's Process of Devising Theater" and travels the world teaching the technique. He co-founded #HereToo, a network of new plays about youth activism and the country's gun violence epidemic, and recently served as the Associate Director of Harry Potter and the Cursed Child on Broadway.
"Stories are how we make sense of the world. Every piece of information we filter through our five senses, then becomes fodder for how we construct our own story. And those stories help us process trauma, seek joy, fall in love, break cycles of abuse – everything; they guide our path in life! What I love about devised theater, and what I'm excited about helping to teach this summer, is the practice of gaining more agency in the stories we tell. We will learn how to take control of every bit of stimulus, from the words one says onstage to the way the very light in a room can effect everyone in it And by learning how to build stories with every ingredient at our fingertips, we become facile at making meaning, both for the audience and for ourselves. What on the surface is a technique for making plays, can actually teach kids the invaluable tools to start taking control of their own stories. I'm excited to embark on this work with you all!"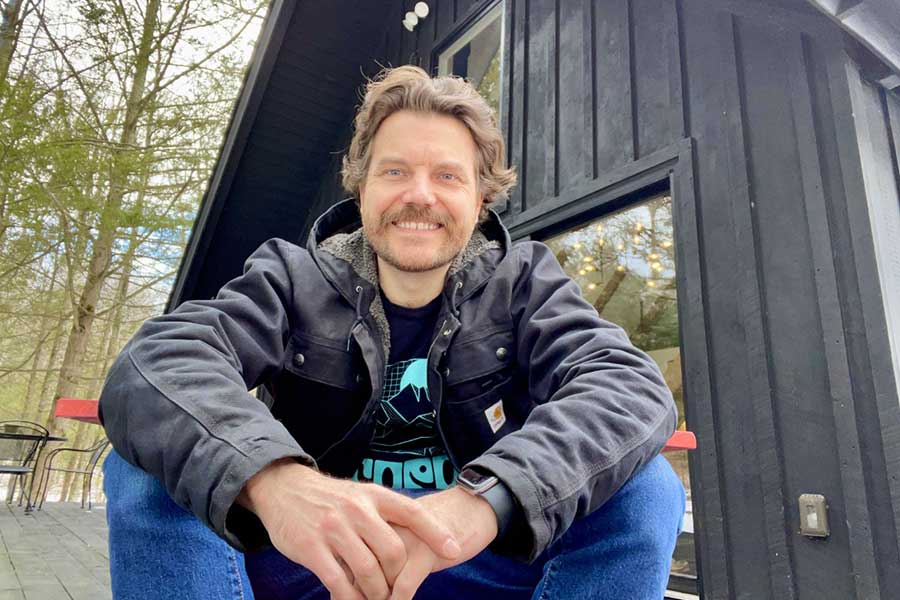 Barbara Pitts McAdams is best known as a creator/performer of The Laramie Project and co-author of "MOMENT WORK: Tectonic Theater Project's Process of Devising Theater." Barb is also co-founder of www.heretooproject.com, a series of customizable plays, devised from interviews with America's youth activists and gun violence survivors. Barb has directed many devised plays, often with social justice themes. Some acting credits include Blanche in A Streetcar Named Desire, Leigh Fondakowski's plays The Peoples' Temple and I Think I Like Girls, HBO Films The Laramie Project (shared Emmy nomination, outstanding screenplay adaptation), Law & Order, L&O: SVU, Comedy Central, Person of Interest, and the long-running web series www.anyonebutseries.com.
"As an original company member of The Laramie Project, it has been my great privilege to attend high school productions of the play over the past twenty years. Watching students light up as they interpret their real-life characters and explore the themes and social issues of the play has proven to me that if you create structures for students to engage in art and the world around them, they will always exceed your expectations. Tectonic's Moment Work is the method we use to deconstruct the process of creating theatrically compelling narratives. I have also seen teachers in other disciplines utilize its principles. At its core, Moment Work teaches us how tackle a problem one moment at a time, and to identify the components that make a moment (whether on stage or off) impactful. I can't wait to collaborate with you all, and tell you in person how grateful I am that young people have such engaged educators!"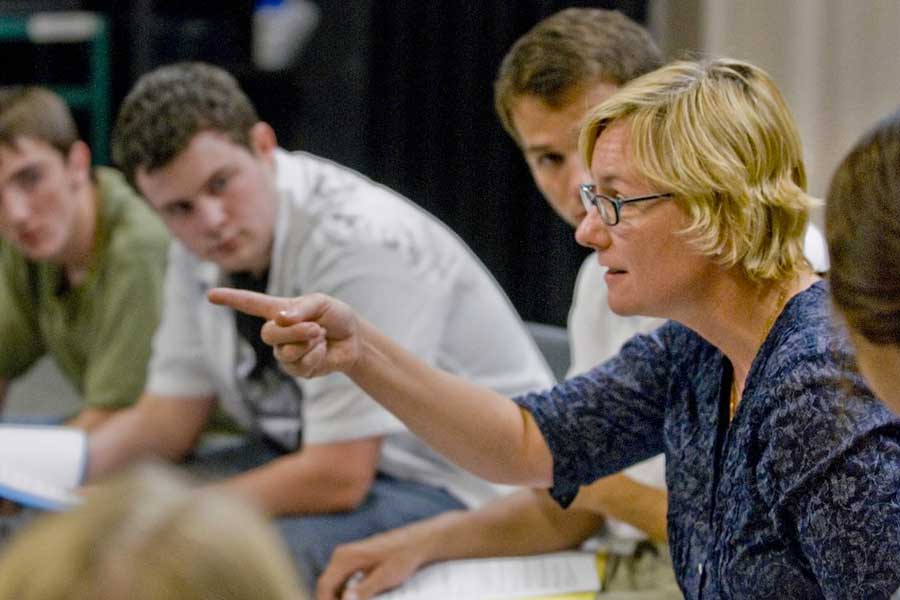 jeremy o'brian is a songwriter, playwright and secondary educator from Lambert, Mississippi, whose work draws from the poetics of the black south, black popular culture and the black vernacular tradition. Jeremy has taught English at every level from 7th grade to high school seniors, and revels in opportunities to think about the relationship between the arts and the classroom. He received his Bachelor of Arts in English from Tougaloo College before attending and graduating from the University of Texas at Austin with a Master of Arts in African and African Diaspora Studies. He is the recipient of the New York Stage and Film Founders' Award (2021), the Lambda Literary Emerging LGBTQ Voice in Playwriting Fellowship (2016) among others. His plays include: egg; or anythin' dipped in egg gone soften, a curious thing; or superheroes k'ain't fly, under one roof; or home to Mississippi and boys don't look at boys. jeremy is an adjunct professor in Theatre Studies at New York University.
"As an English educator, playwright/devisor, and songwriter, I am often putting down one hat to pick up another, so I am elated for this space and the opportunity to think in collaboration about what it means to merge learning standards with all the elements of the stage. There is a dire need to think creatively about solving challenges, increasing student engagement, and enhancing the culture of creativity in classrooms coming back from a global pandemic. I'm excited to navigate the question of how we effectively teach in 2023 and I'm so excited to be doing it with other educators."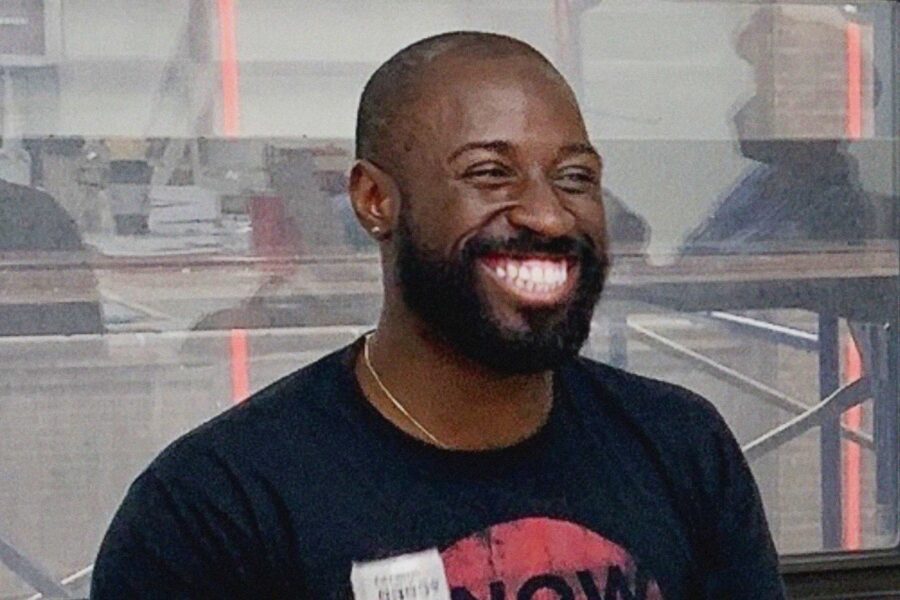 Jazz calls us to engage with our national identity. It gives us expression to the beauty of democracy and of personal freedom and of choosing to embrace humanity of all types of people. It really is what American democracy is supposed to be.

Wynton Marsalis