A few July messages for the Muse cast, orchestra, PAs and families…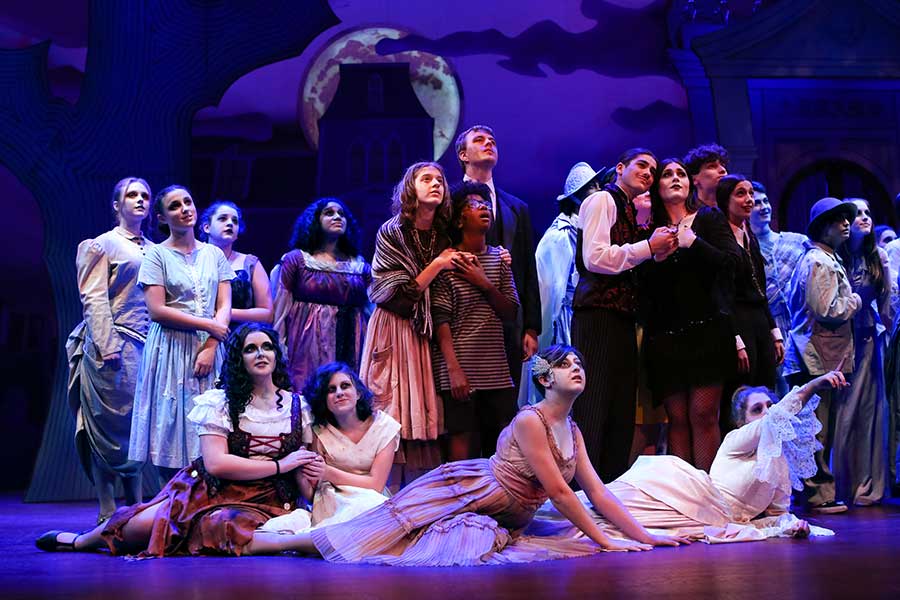 Share a Thought
If you have not already shared a reaction/memory/thought about the experience of doing Muse's The Addams Family this past year, please do. It can be just a sentence of two and it's incredibly helpful!
Share a thought
Lost & Found
Think you may have left something behind at the Muse studio or Victoria Theatre? We have a collection of found items and will be happy to check for you.
Lost & Found
Other Summer Shows
Two other theatre groups were especially collaborative with Muse this spring, and we'd love to show a little attention and gratitude back to them. Go see their shows (which feature your friends from Muse's production) and make a mini Addams reunion out of it!
• Vandalia Youth Theatre: The SpongeBob Musical
July 8-10, 2022 • Northmont High School
Info & Tickets: SpongeBob
• Versailles Towne & Country Players: The Addams Family
July 13-16, 2022 • Versailles Performing Arts Center
Info & Tickets: Addams Family
• Vandalia Youth Theatre: Descendants: The Musical
July 15-17, 2022 • Northmont High School
Info & Tickets: Descendants