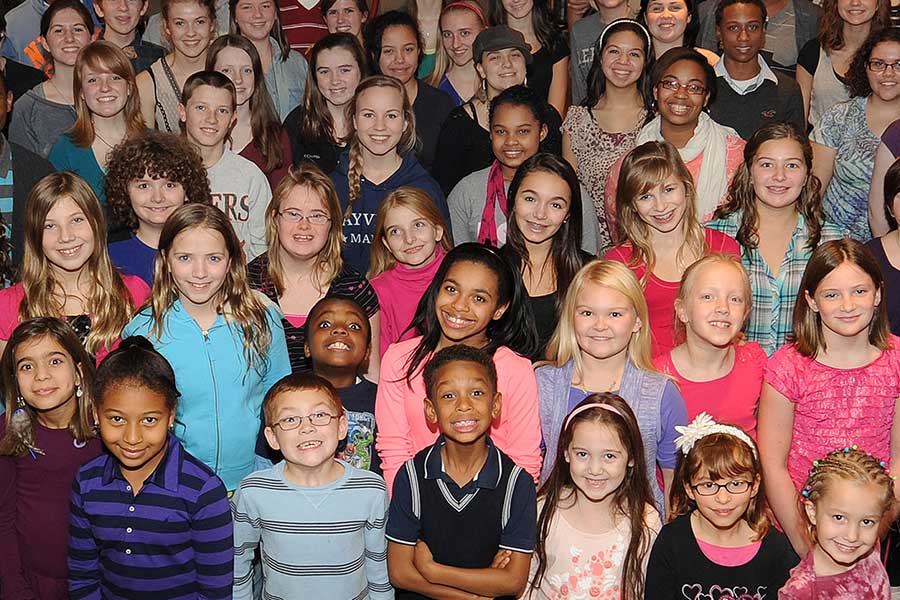 If you are a student or the family member of a student and want to know how to be a part of Muse activities, here's how to begin…
High school and middle school students
First, become a Muse Machine student member
If you are in high school or middle school or the equivalent, you begin by becoming a Muse Machine student member.
Visit the "Become A Student Member" page, where you'll find a list of high schools and middle schools that are currently active with Muse. In most cases, there are online forms for each school so you can sign-up right here (in some cases, you'll see messages with info about joining through a teacher at your school).
Become a Student Member
What if your school isn't listed or if you're home schooled?
No problem — just scroll a bit further down that page and you'll see other options to become a member.
What can I do as a Muse Machine student member?
Student members can see all of the Muse performances that will visit your school throughout the year. You can also purchase tickets for the best shows in town at discounted prices (sometimes you'll see an online ticket order form for your school alongside the membership form, or you can get the tickets from the Muse teacher/advisor at your school). And you can audition for the Muse musical and participate in any Muse student workshops.
What about participating in Muse Machine's musical at the Victoria Theatre?
Student members can audition to be part of the cast, orchestra or a behind-the-scenes production assistant. You'll find lots of info about that here:
Muse Musical Info
Elementary and Preschool Students
Participating without student membership
Elementary and preschool students need not become Muse student members. If your school participates in Muse programs, a Muse artist educator will visit your school and work with your teachers to create a fun, creative experience just for you!
Wondering whether your school participates with Muse?
Participating Schools
Can elementary students participate in the musical?
Some years younger students are part of the cast of the Muse musical (it depends on the specific show). You'll find a bit more info about that here:
Muse Musical Info
More questions?
If you've read through this and the links and have other questions, just send us a message.