The Geometry Room Takes Shape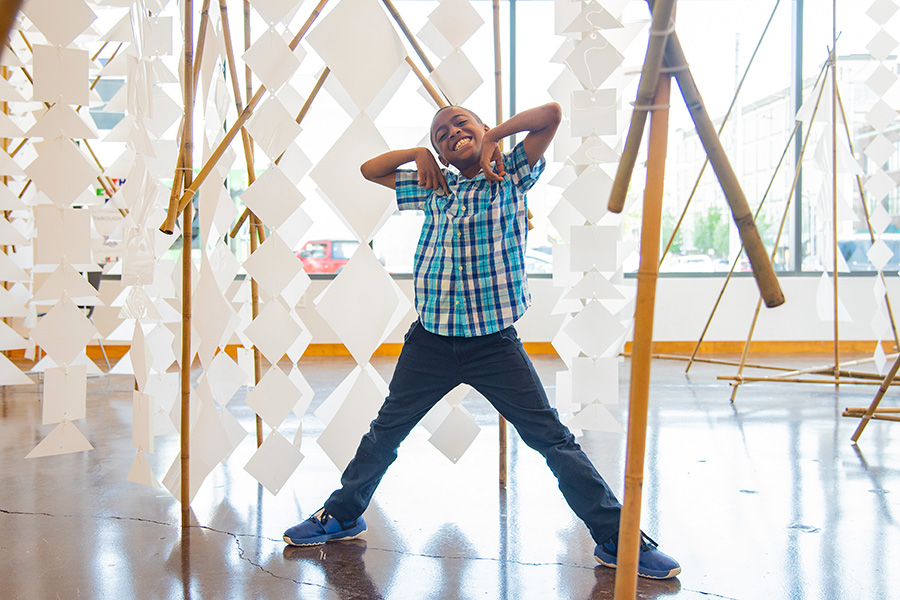 Visit The Geometry Room and step into a jungle of shapes brought to life by a group of fourth grade students from East End Community Services Miracle Makers after-school program with the vision and guidance of visual artist and musician Michael Bashaw. The Geometry Room is open to the public at the Dayton Metro Library Main Branch through June 9, 2019, when it will relocate to its permanent home at Ruskin PreK-6 School, which all of the students attend.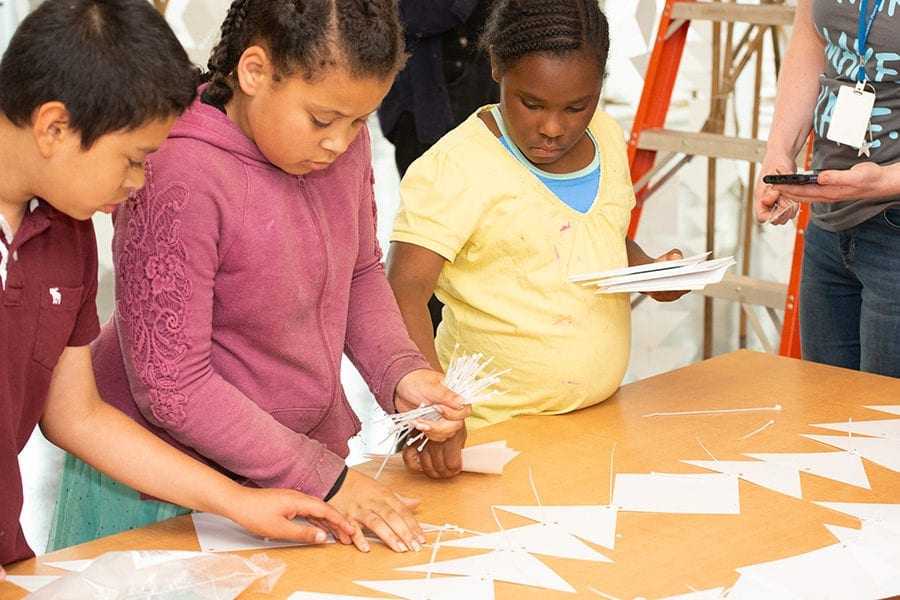 Enormous bamboo structures fill the room and are populated by vinyl shapes that the kids created and attached in specific patterns to hang from the bamboo.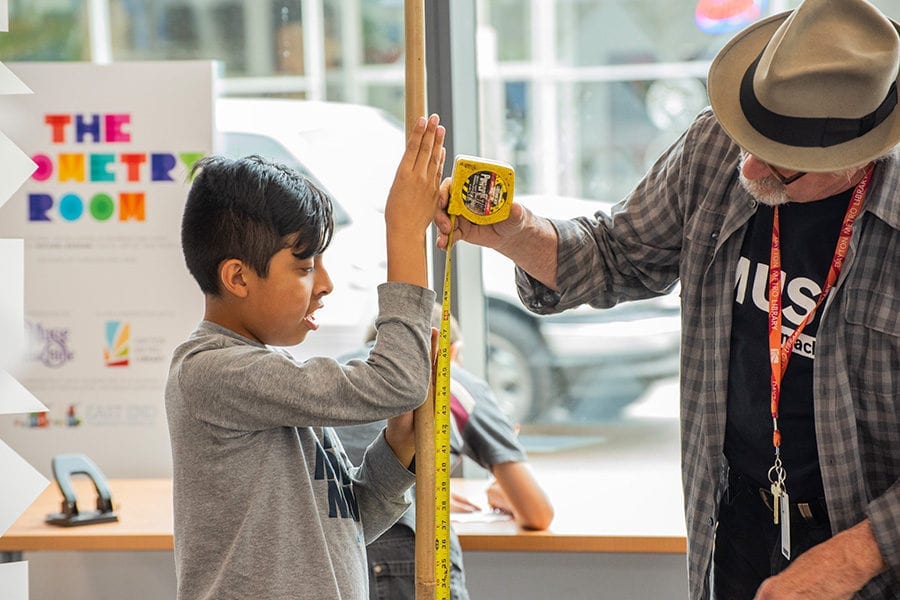 "The kids understood the overall concept and how we would use shape and negative space to design the pieces, but I don't think they appreciated how large the scale is until we actually moved to the library and began to install everything," said Bashaw. "This space is perfect for the project. As the sun changes position, the color of the pieces change and they actually glow."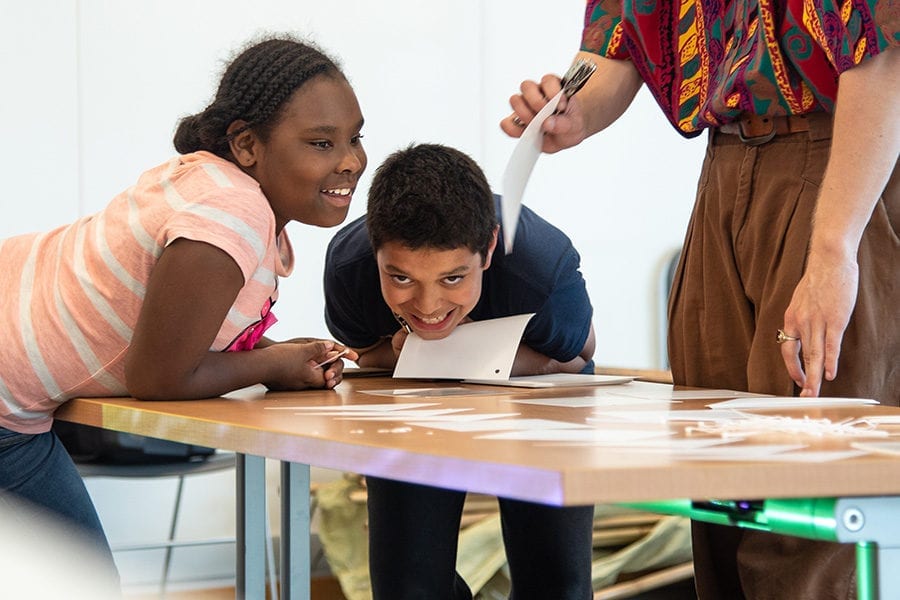 "Art has the ability to draw people together," said Emily Gray, Neighborhood Schools Site Coordinator for Ruskin. "These kids have gained a broader understanding of their city, of art and of their own ability to contribute to a team. The quality and diversity of experiences that Muse Machine is able to offer generations of children in our region is simply amazing."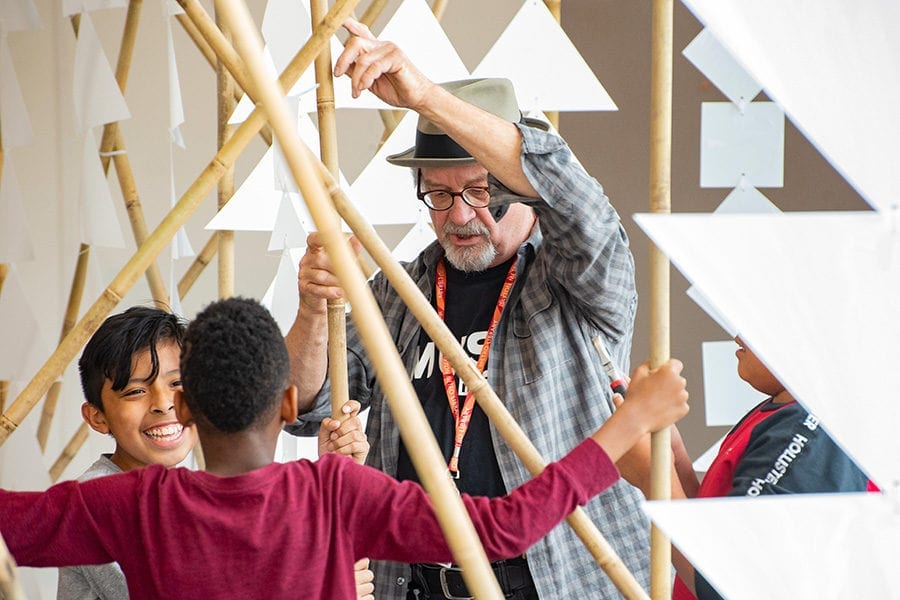 José Hernandez, a Ruskin student who helped to create the massive sculpture added, "We've all been inspired by Mr. Bashaw. He's super cool and he's one of the funniest guys you'll ever meet. We put in so much time and effort and fun along the way, so we hope everyone will enjoy themselves as much as we have!"
The Geometry Room is presented by Muse Machine in collaboration with Dayton Metro Library and a residency with Miracle Maker's after-school program supported by East End Community Services.