To many, Muse is best known for its own productions. Bringing together young people from across southwest Ohio onto one stage results in joyful evenings and introduces thousands of people to Muse each year. The shows pair talented and diverse students with accomplished professional directors, choreographers, musicians and stagehands and are longstanding favorites among Miami Valley audiences.
The Musical
Among the largest pre professional musical productions for young people in the country, the Muse Machine Musical features more than 100 students as on stage performers (actor/singer/dancers), musicians and behind the scenes as production assistants. Auditions are open to current Muse members in grades 8-12 and may be open to younger students, depending on the opportunities of each particular show. Detailed audition and interview information is posted online and provided through Muse Machine advisors at the beginning of the school year.
The title of each show is announced in late summer. Auditions begin during the last week of September. Rehearsals begin in mid October. Most of our performers are also in shows at their schools, other orchestras, play sports, etc, and we make every effort to be flexible around students' other school commitments and to be a complementary experience. Tickets normally go on sale to the public in mid-November through Dayton Live and the musical typically runs for five performances in the first half of January at the Victoria Theatre.
Musical & Concerts Page
Musical Archive
Accessibility at the Muse Machine Musical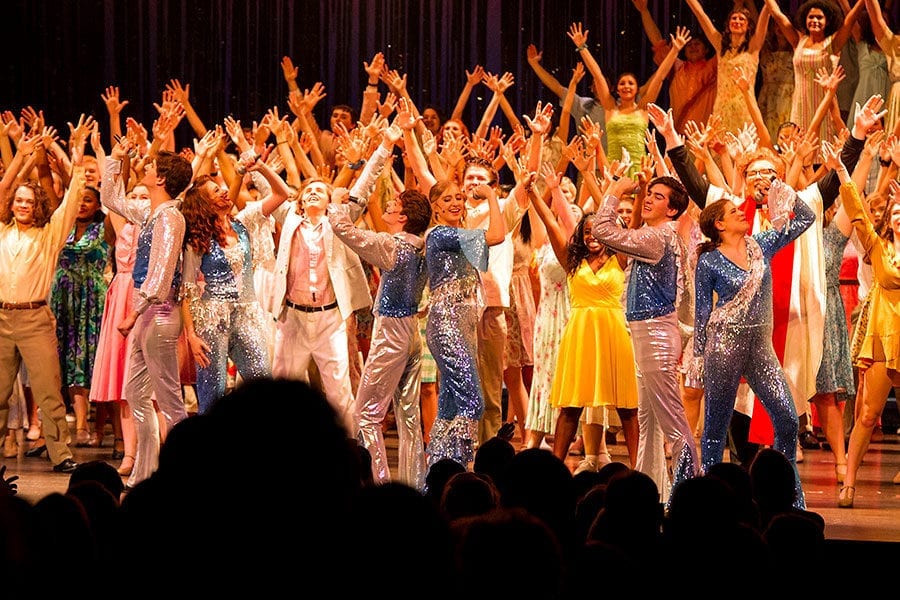 The Summer Concert
The Muse Machine Summer Concert is an original musical revue featuring 100-200 performers in grades 2-12 and many Muse alumni as well, all performing as singers, dancers or in the orchestra. The concert happens in July or early August of alternating years and auditions are typically in early July, with rehearsals beginning days afterward. Tickets generally go on sale in June through Ticket Center Stage.
You may audition for the summer concert if:
• You are an alum of Muse Machine musicals or concerts
• You were a Muse member during the preceding year
• You will be a Muse member in the upcoming year
• You are an elementary school student
Musical & Concerts Page
Concert Archive