"Who cares? I'm dancing and I can't be bothered now''
Crazy For You
January 10-13, 2013 • Victoria Theatre - In mounting Crazy for You, Muse had the rare opportunity to bring Dayton audiences a show that was relatively unknown to most of them, even though it incorporates such beloved Gershwin hits as I Got Rhythm and Someone to Watch Over Me. This charming and hilarious romp through the glitzy streets of New York City and the sleepy, one-horse town of Deadrock, Nevada was the first Muse Machine production for director Joe Deer, who brought his tap dancing expertise to the young cast, including a leading man whom the show required to hoof it on the hood of a car (and who had exactly zero tap experience prior to auditions). But the learning curves were overcome, and the end product—complete with bar fights, chorus girls, love triangles, a British invasion, and a case of mistaken identity--played to all the diverse strengths of its stellar cast and delighted its audiences with the old-school charm that Muse Machine pulls off so well.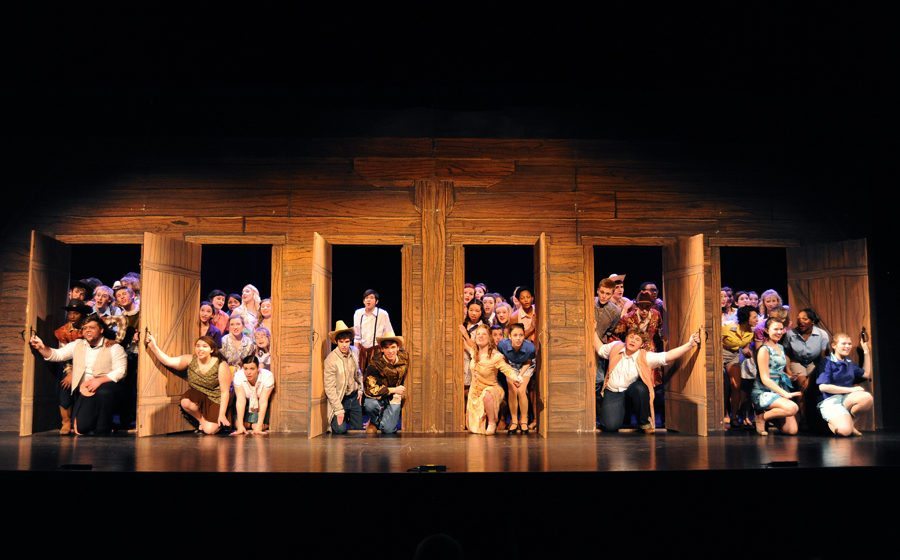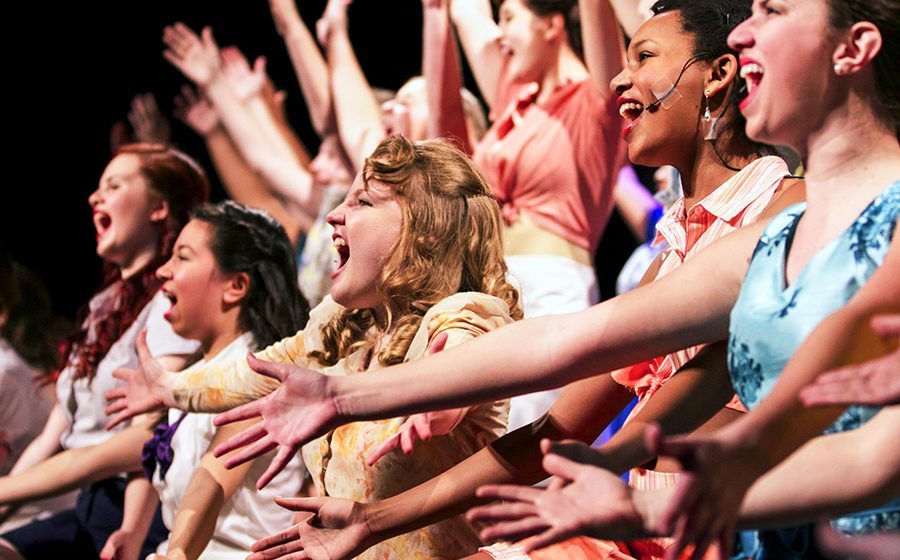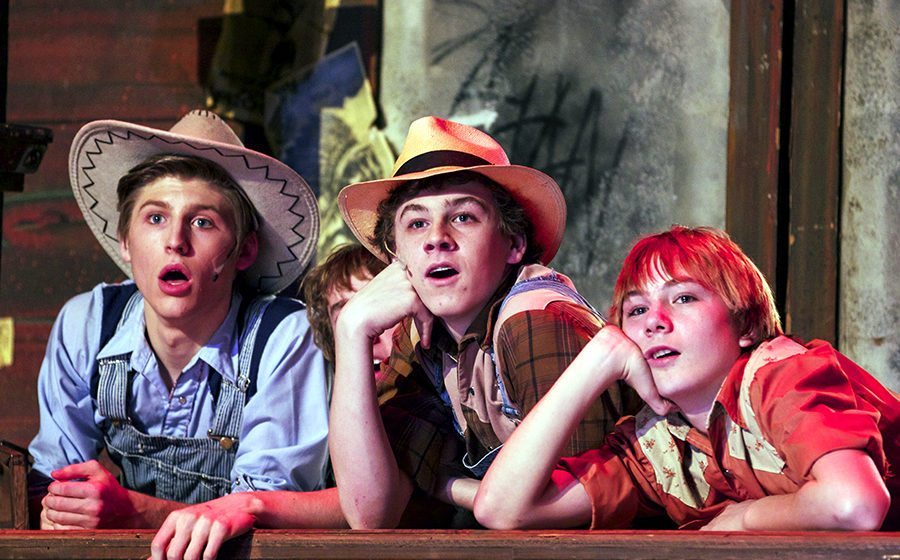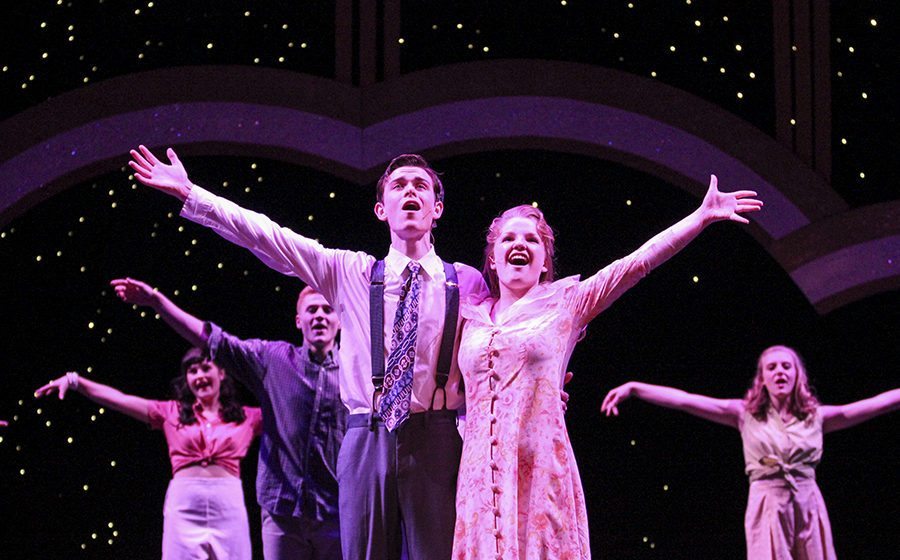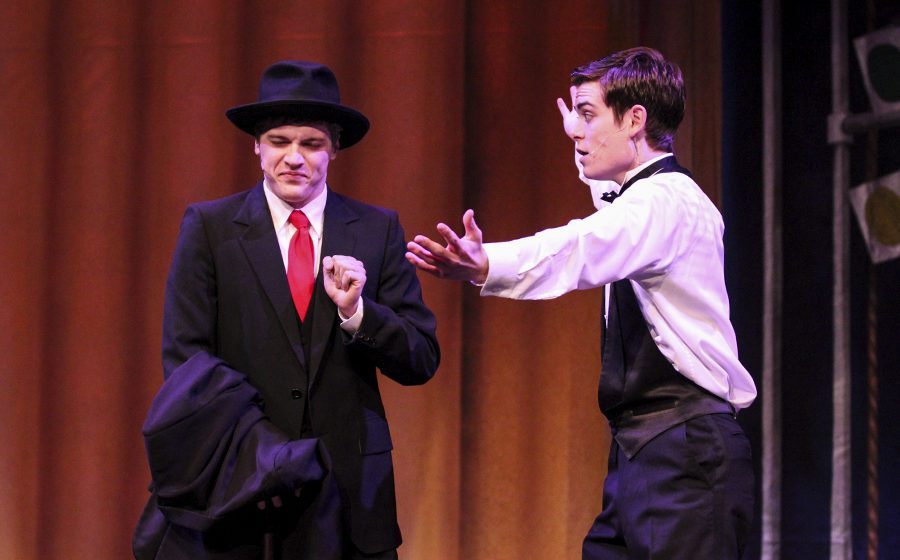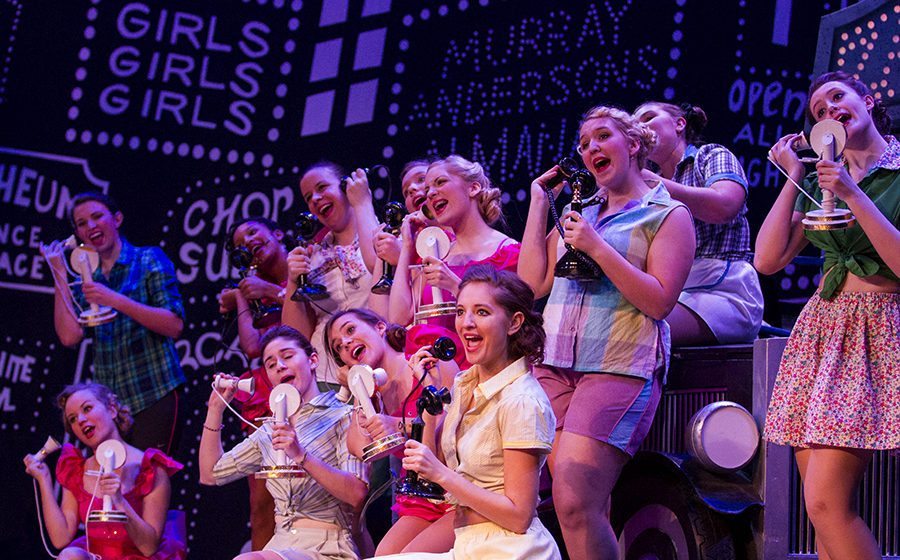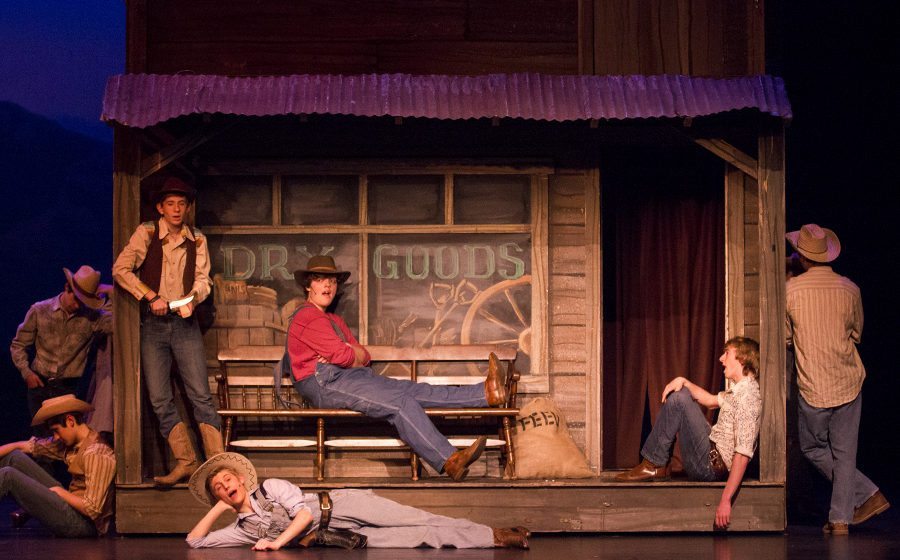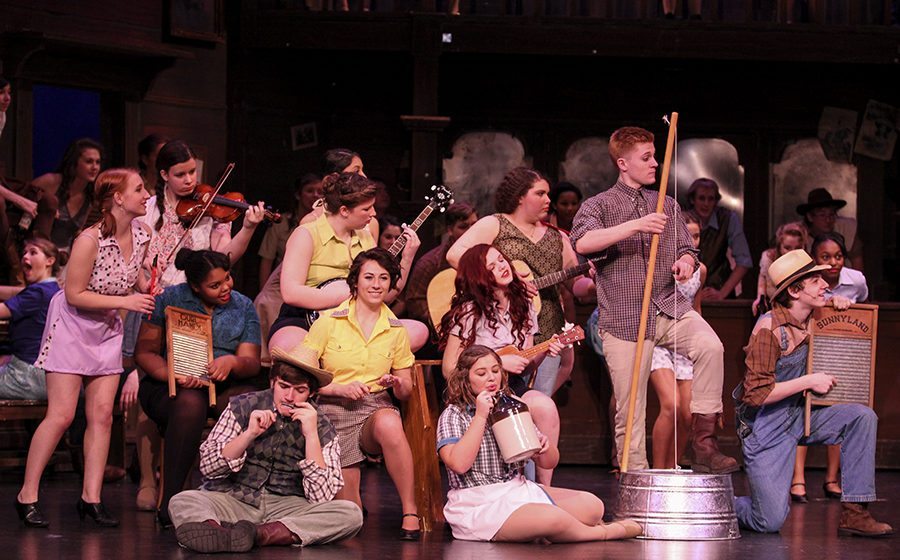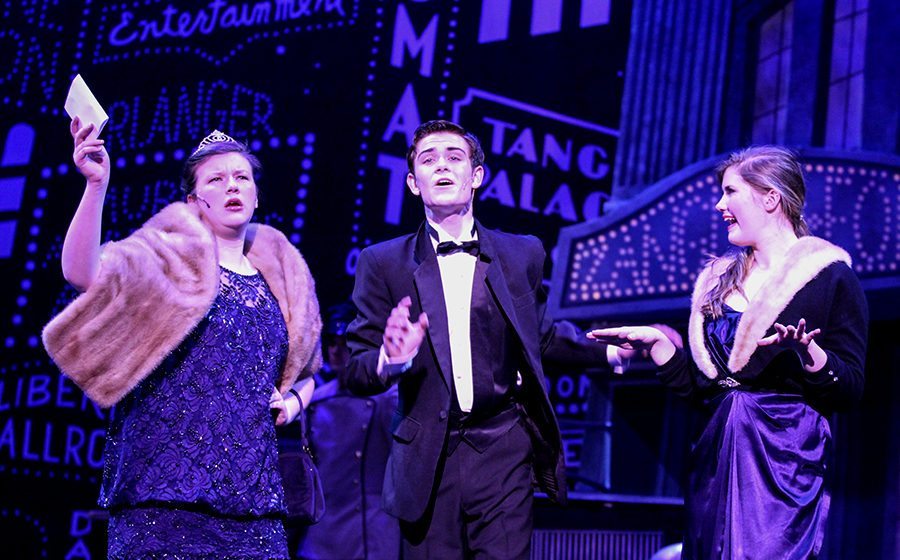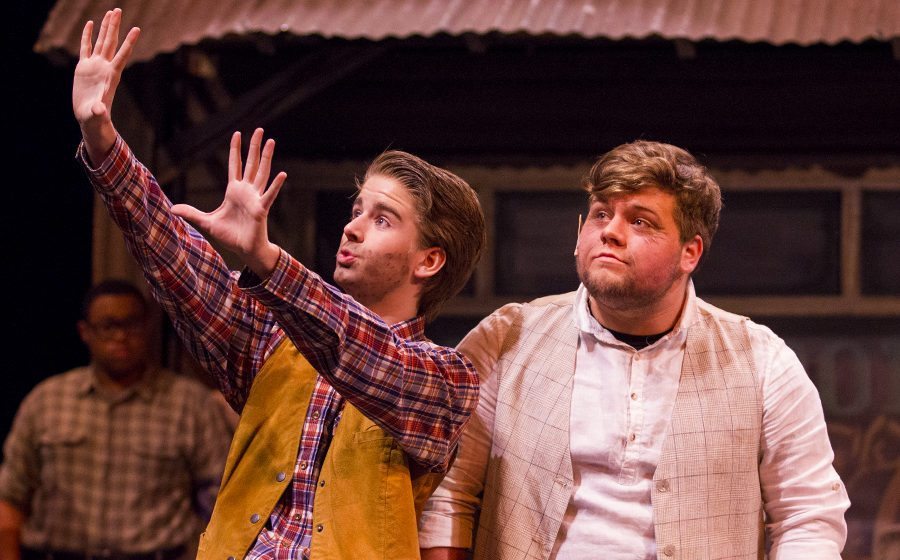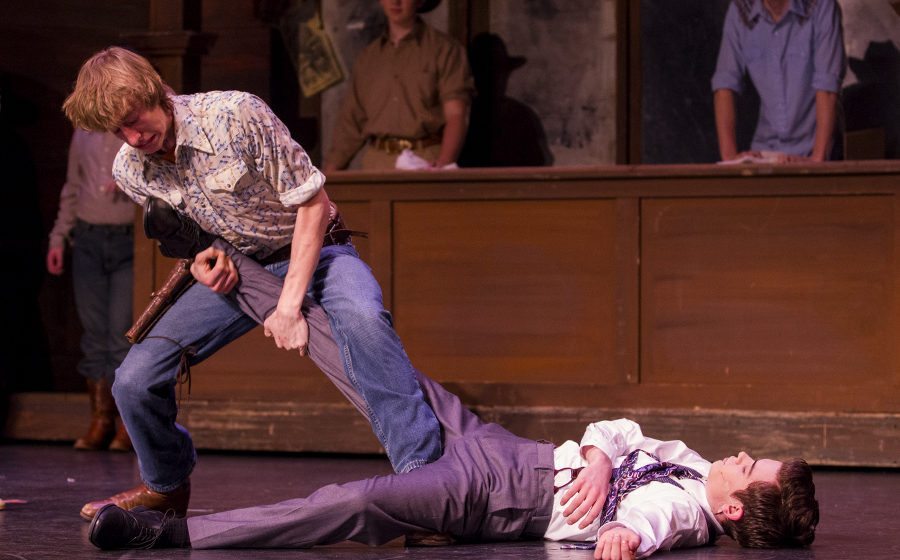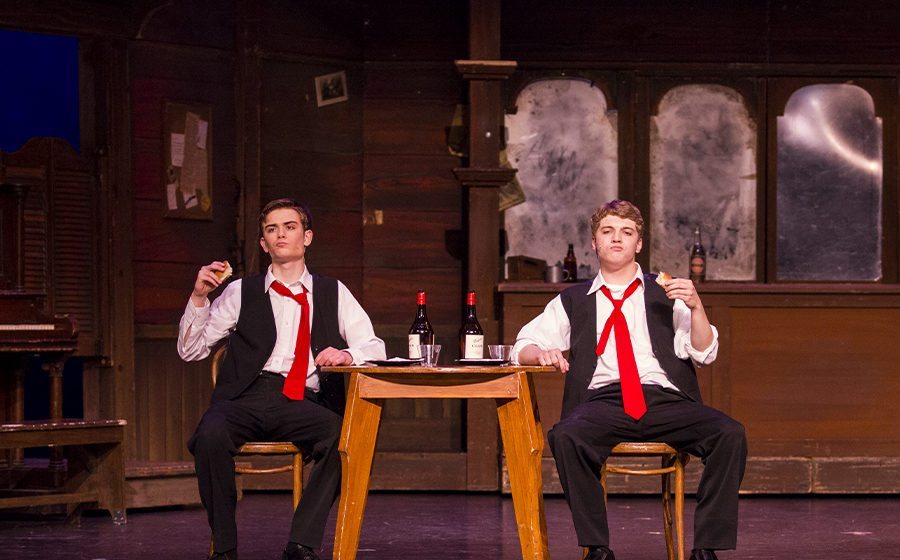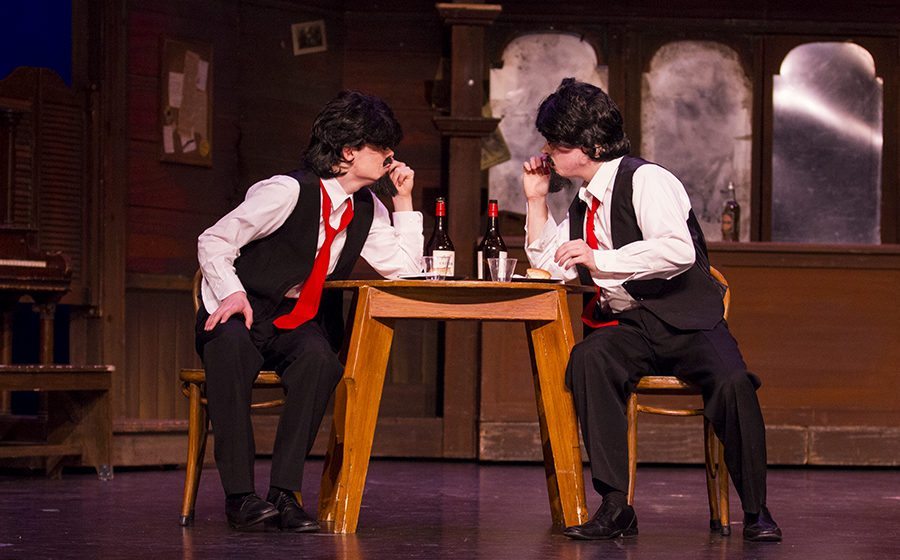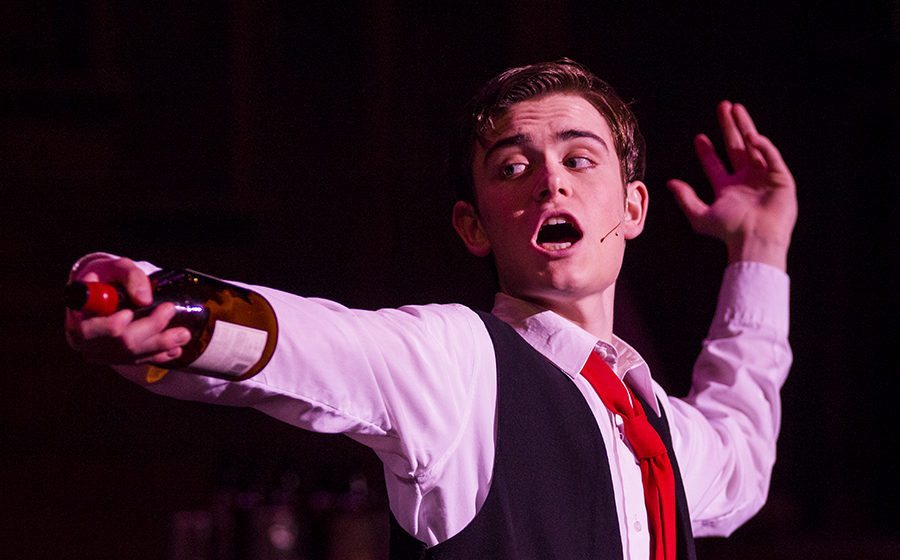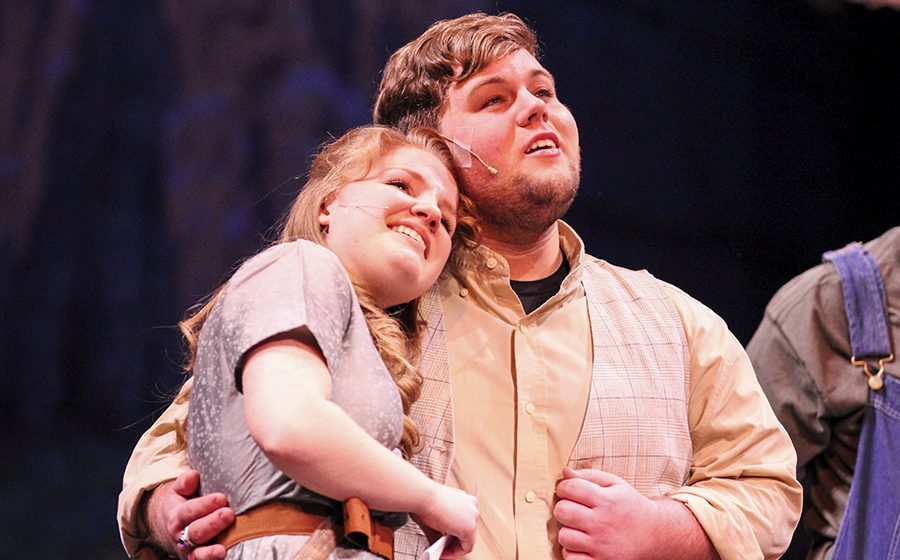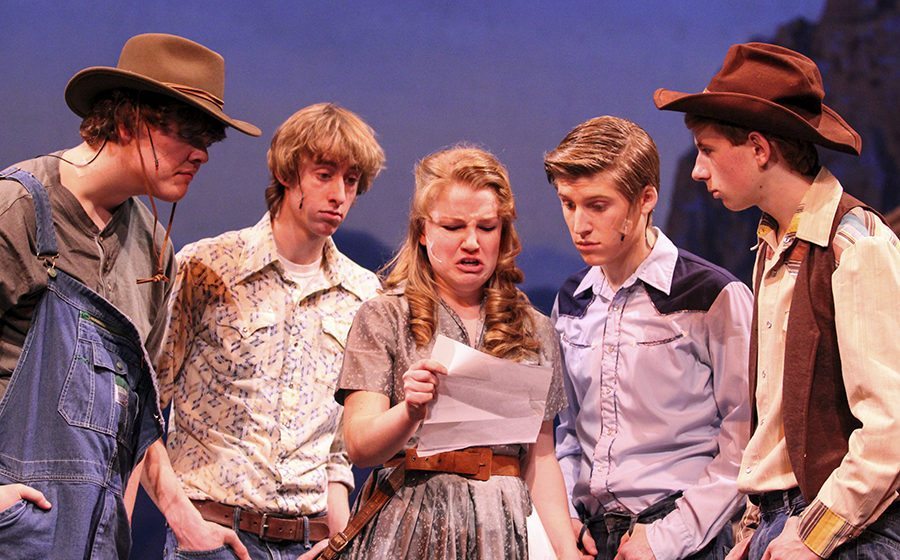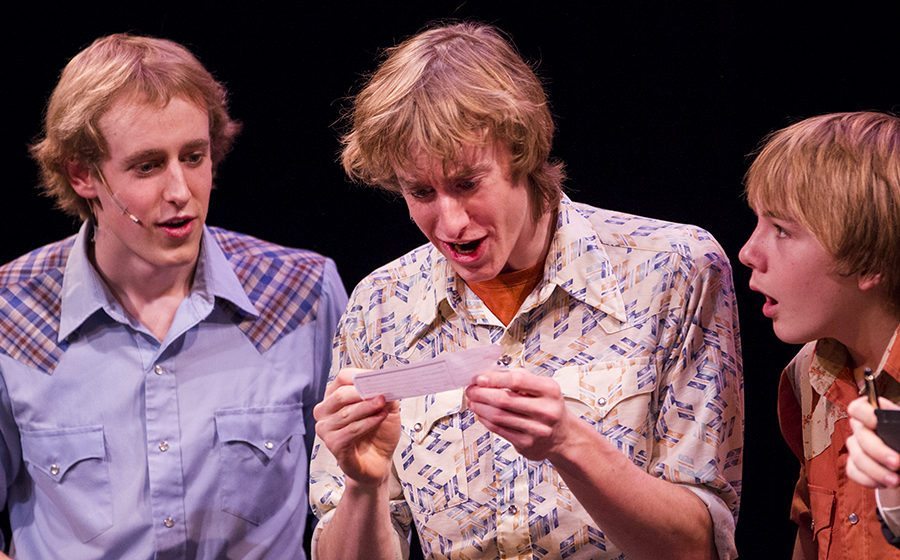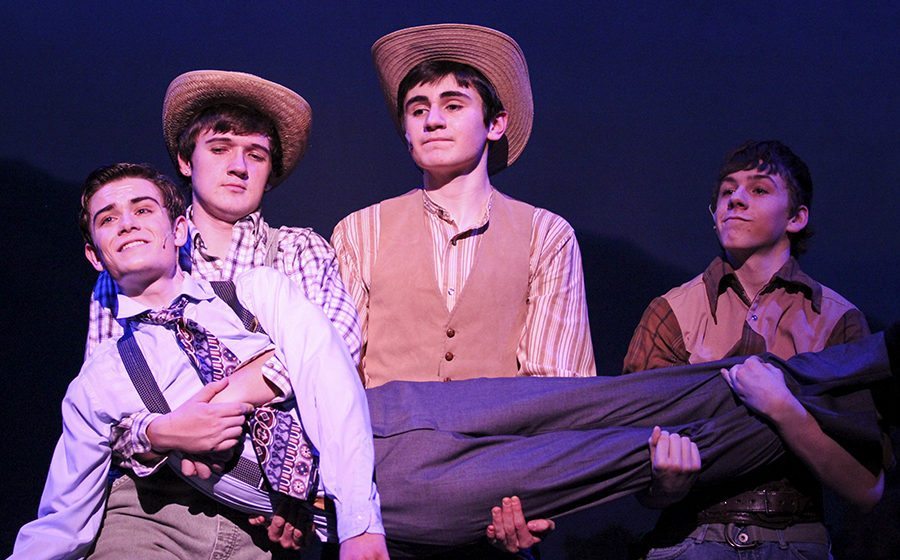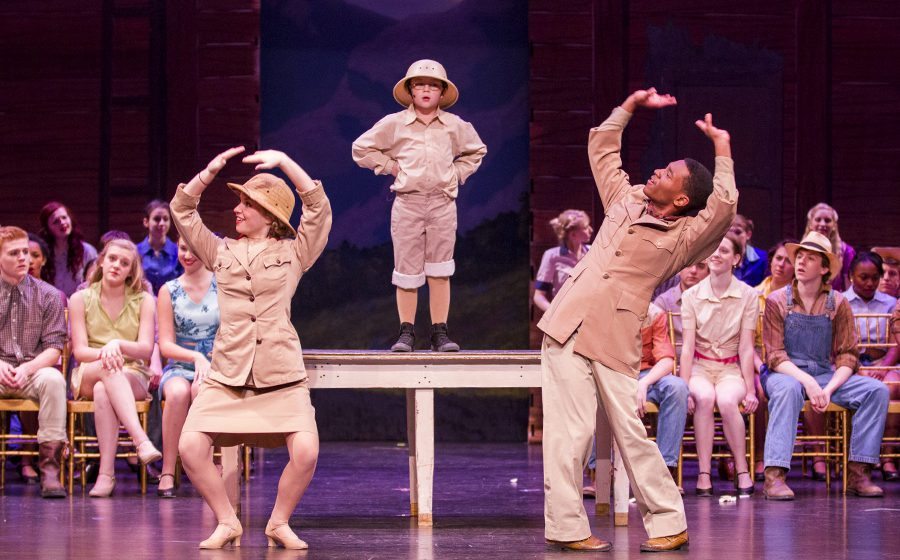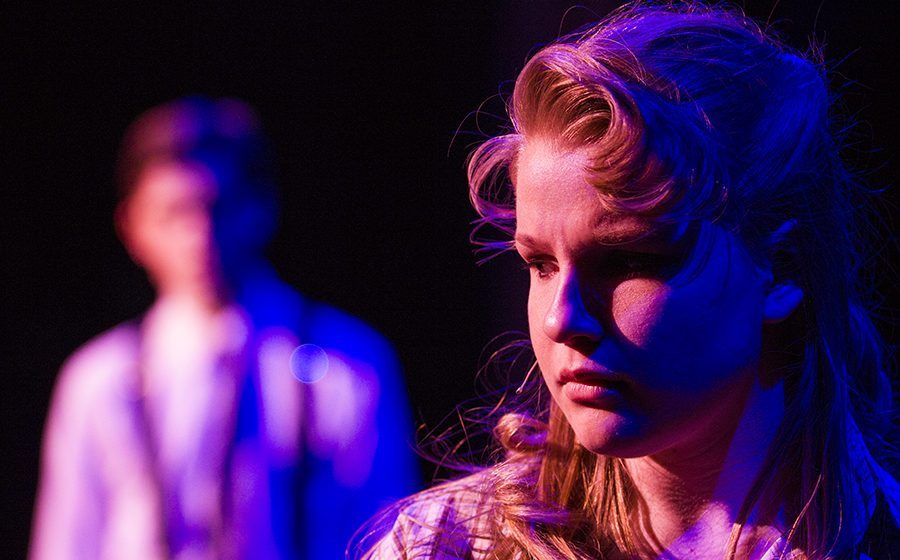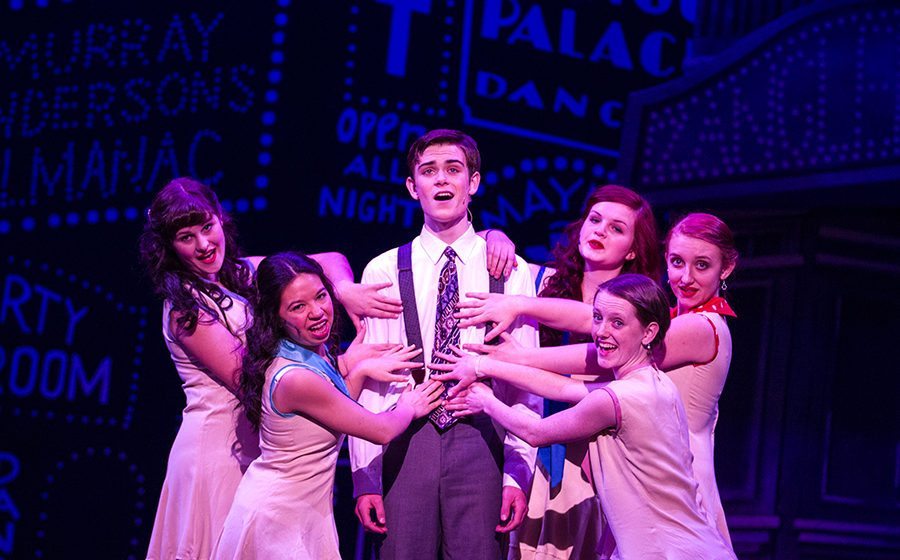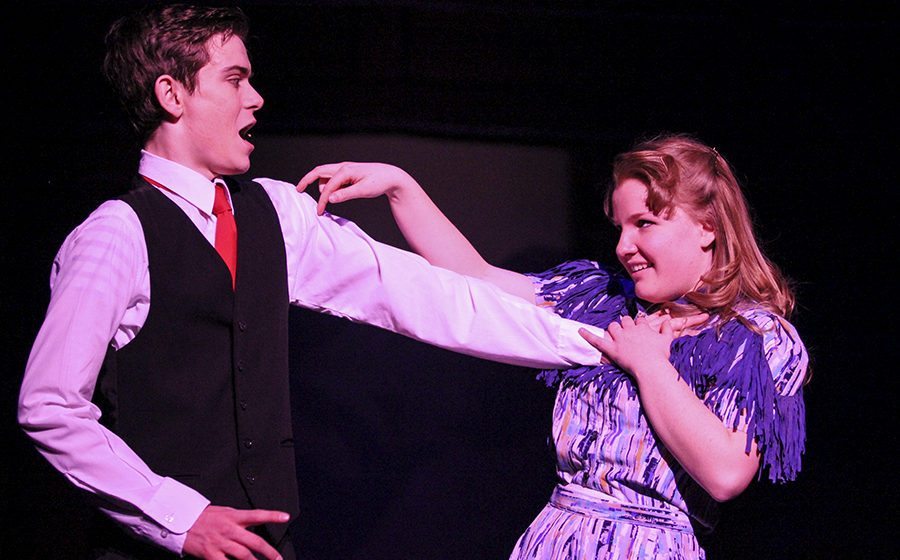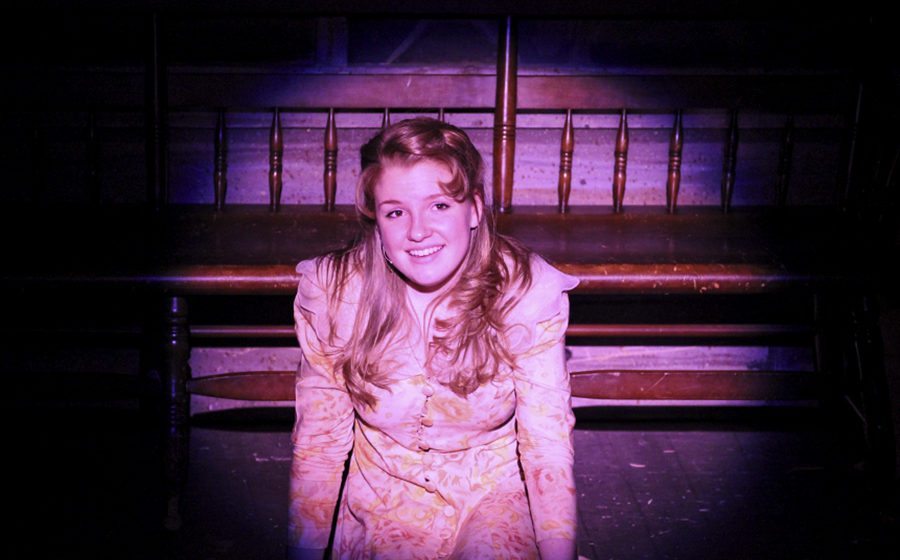 Director Joe Deer
Music Director Timothy Olt
Choreographer Lula Elzy
Producer Douglas Merk
Costume Coordinator Amber Harris
Rehearsal Stage Manager Shannon Sellars
Chorus Master Ann Snyder
Performance Stage Manager Stacie Bigl
Technical Director/Lighting Designer John Rensel
Sound Design David Sherman
Principal Photography Thom Meyer & Daniel Rader
CAST
Tess Christine Fiala
Patsy Kaja Burke-Williams
Bobby Child Davis Sullivan
Bela Zangler Jeremiah Plessinger
Irene Roth Paige McDonald
Mother Laura Walters
Perkins Eric Strange
Chauffeur Ethan Miller
Moose William Peters
Mingo Sean Cheatwood
Sam Rollie Fisk
Pete David Emery
Junior Philip Stock
Jimmy Kyle Bates
Billy Christian Johnson
Wyatt Mitchell Rawlins
Polly Baker Carly Snyder
Everett Baker Austin Garrison
Lank Hawkins Joel Daniel
Harry Ian Cheatwood
Custus Eli Thiele
Eugene Fodor Michael Canada
Patricia Fodor Ellen Geiselman
Monty Fodor Joshua Bodey
ENSEMBLE
Olivia Anderson
Kyle Bates
Kathleen Baudendistel
Joshua Bodey
Adam Borchers
James Branham
Sydney Breyer
Kaja Burke-Williams
Gwyn Burton
Michael Canada
Ian Cheatwood
Sean Cheatwood
Jennifer Clemens
Kory Copeland
Abby Coyle
Joel Daniel
Cayla Destefani
CJ Destefani
Austin DeVaughn
Cecily Dowd
Caroline Eifert
Lauren Eifert
David Emery
Taylor Evans
Molly Farash
Christine Fiala
Rollie Fisk
Austin Garrison
Ellen Geiselman
Caroline Grogan
Aaron Hill
Anna Hlinomaz
Rachael Horner
Katie Hubler
Christian Johnson
Hannah Konicki
Cydnie LaRoe
Sarah Martin
Paige McDonald
Lauren Meltzer
Ethan Miller
John Neff
William Peters
ENSEMBLE (CONTINUED)
Jeremiah Plessinger
Mitchell Rawlins
Brooke Robinson
Ali Solomon
Philip Stock
Eric Strange
Callia Tellez
Rachel Tepe
Allie Thiele
Eli Thiele
Natalie Thompson
Katlyn Tilt
Amber Todd
Caroline Todd
Sadiyyah Waheed
Lindsey Walker
Laura Walters
Greta Wolking
Ella Wylie
Malik Young
Valeria Zaklinskaya
NEW YORK KIDS
Josie Baudendistel
Benjamin Harshbarger
Elizabeth Hayn
Jayden Hayn
Aiden Pickett
Taylor Pickett
Amelia Shade
Zoe Singleton
Ben Slauenwhite
Maggie Slauenwhite
Ben Tipton
Anika Vukasinovich
Milan Vukasinovich
Nikoli Vukasinovich
Maggie Weckesser
ORCHESTRA
Erin August
Anna Bentley
Andrew Blake
Alex Cucclare
Erica Harvey
Pauline Humbert
Kendra Johnson
Emily Kim
Arabella McDonald
Kyla McGee
Madeline Mobarry
John Newcomb
Joshua Niswonger
David O'Connell
Erin Pennington
Matt Quinn
Kathryn Quinn
Cheyenne Rogers
Ryan Steward
Josh Strange
Clay Thomas
Cori Wampler
Grant Wareham
Allison White
Katie Williams
Chuck Young
Rebekah Zellers
PRODUCTION ASSISTANTS
Steve Cronin
John-Paul Hill-Spann
Gracie Jimison
Sarah Martin
John Neff
Chloe Rawlins
Allison Waker
Malik Young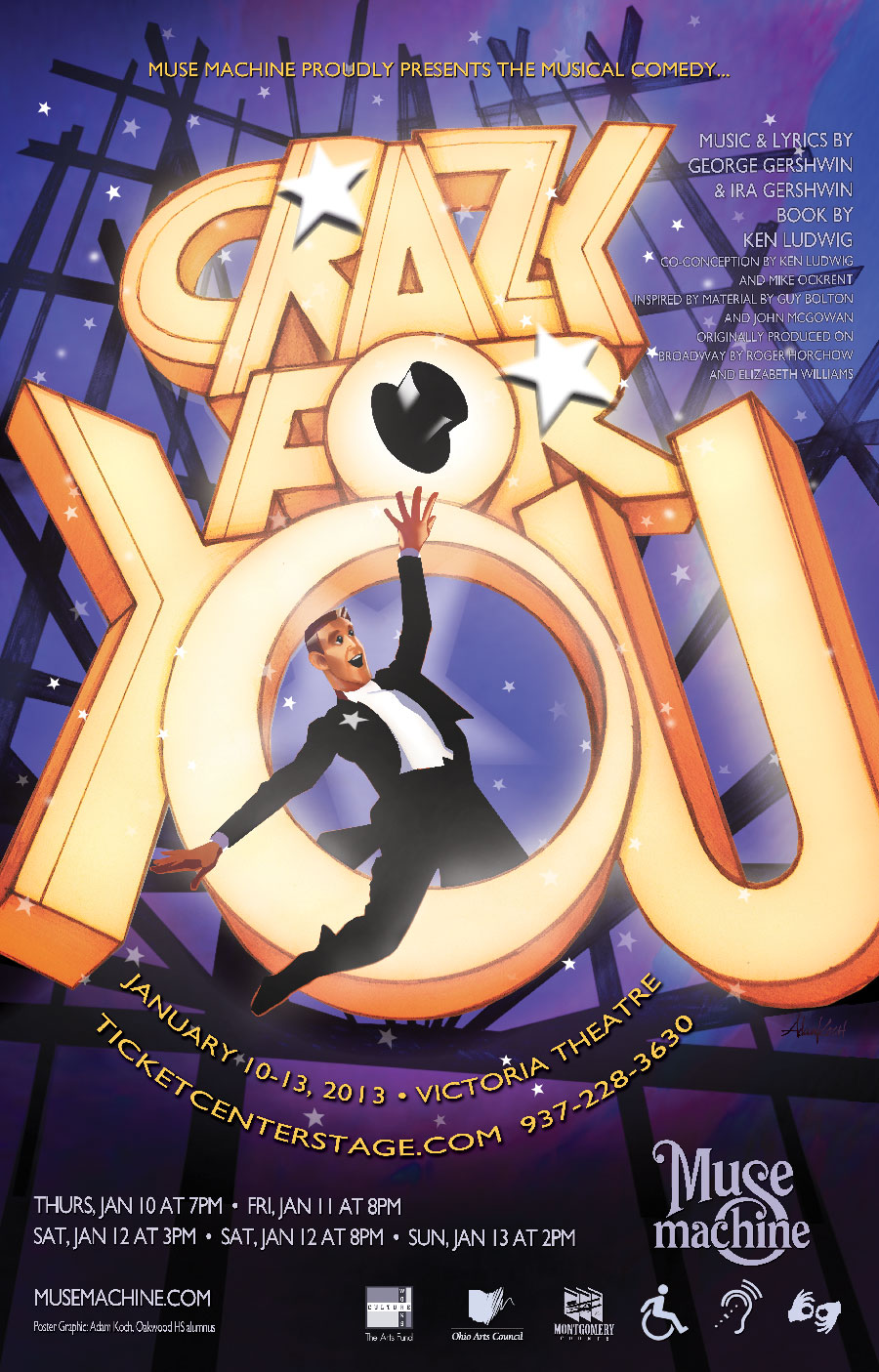 Promotional artwork designed by Adam Koch.
This production was dedicated to Helen Potter.
Fox 45 TV Spot Crazy For You
Provide Add'l Photos Or Correct Errors