"When I see someone rich, both my thumbs start to itch''
Oliver!
January 15-18, 2015 • Victoria Theatre - Twelve years after it initially staged the show, Muse returned to Victorian era London and the world of Charles Dickens' Oliver Twist in 2015. Though the show's subject matter can be dark at times, Muse Machine sought to mount a version that was upbeat and bright while maintaining the impact of its more dramatic moments. Musical numbers like Consider Yourself and Who Will Buy? incorporated the entire cast and gave their audiences a feel for the entire community of nineteenth-century England. Muse's creative vision for the show, combined with the vibrant energy of the cast (and the daring of the nine year old Oliver to take a two-story fall onstage in one particularly tense scene) made for a compelling production both true to its long history and full of Muse Machine's trademark joy.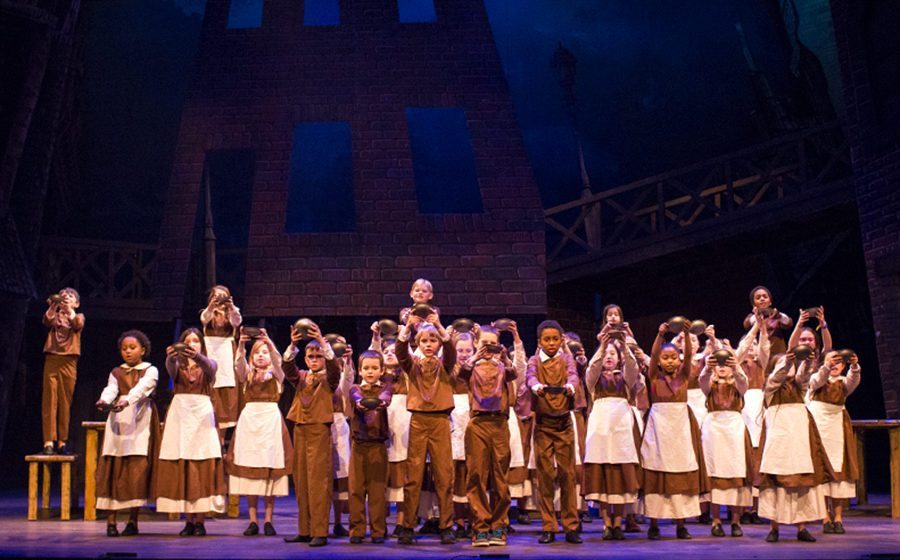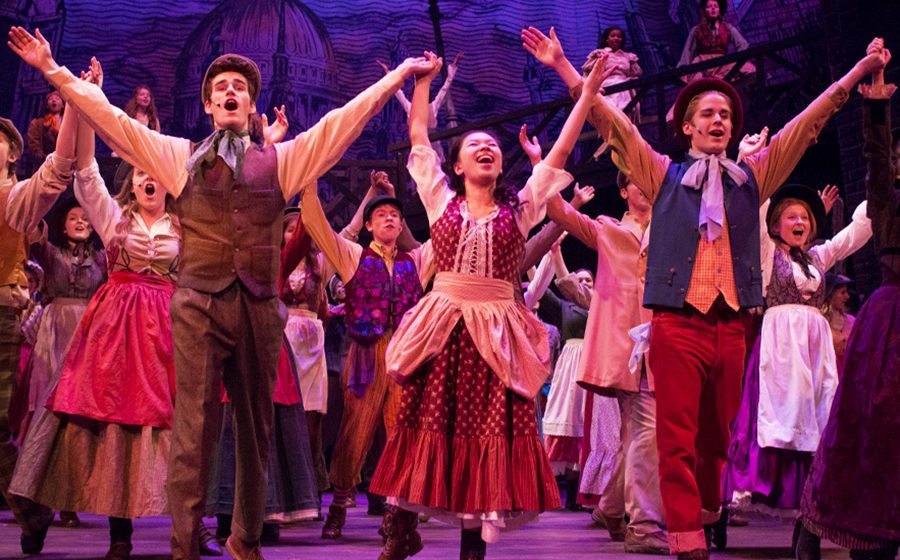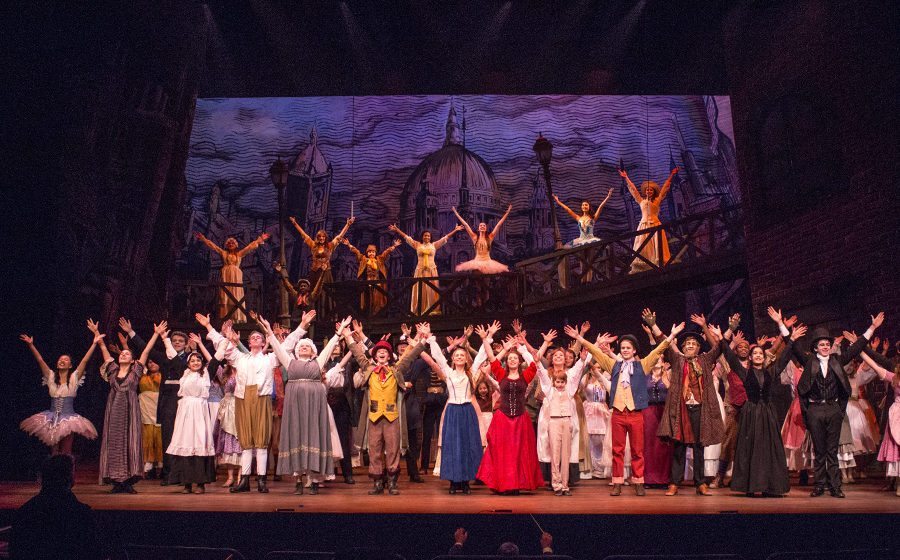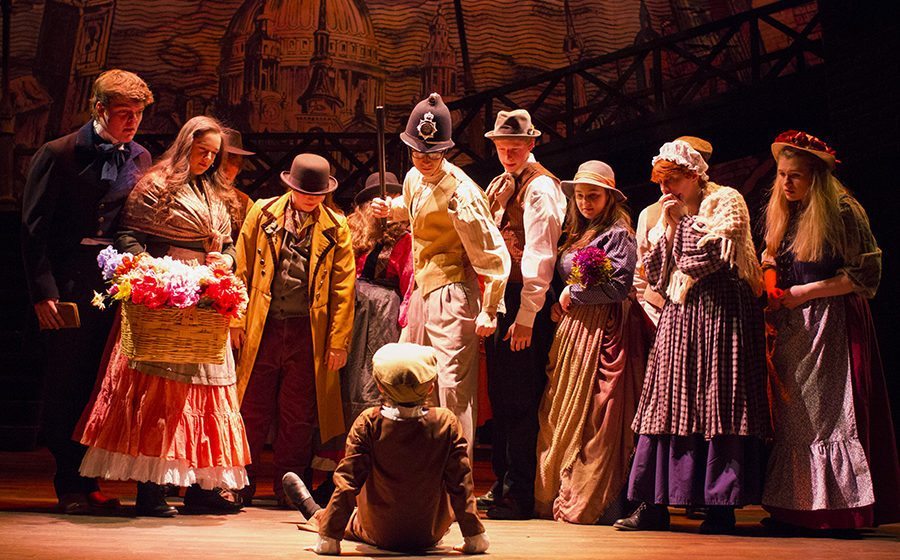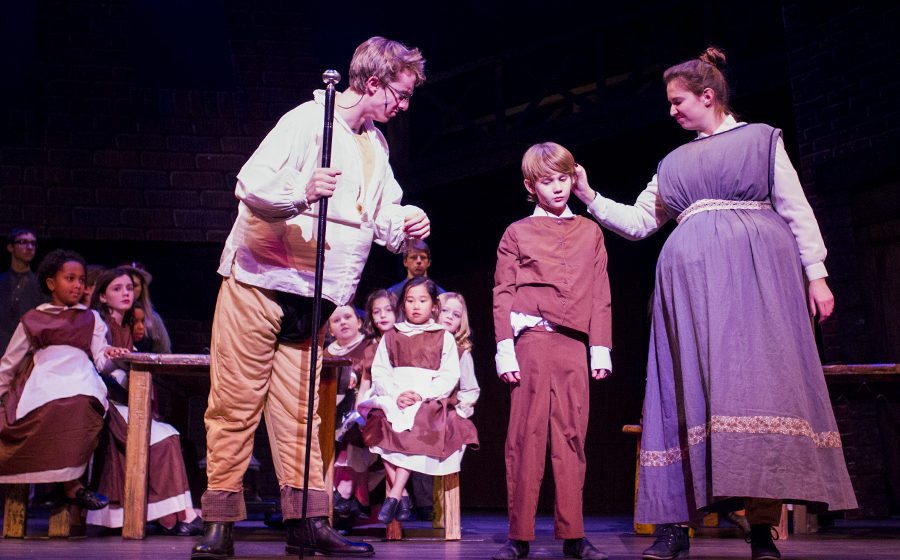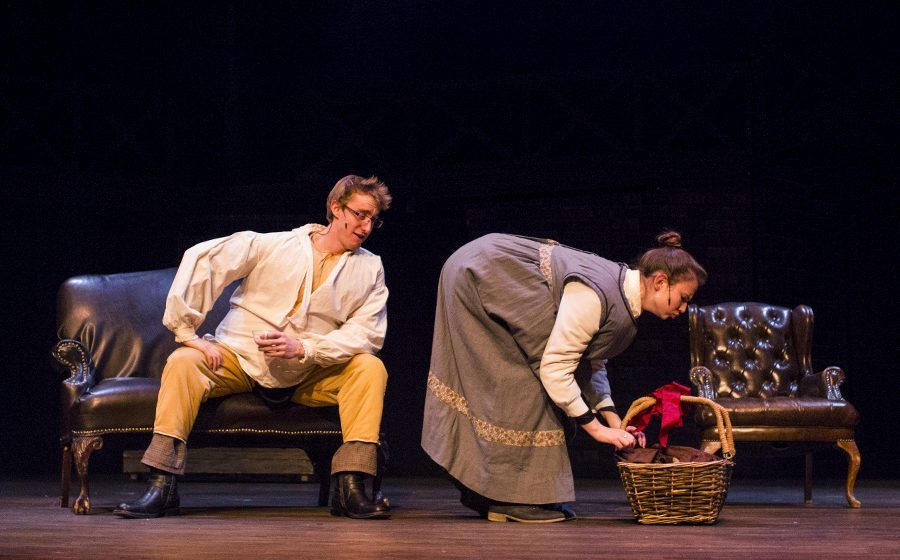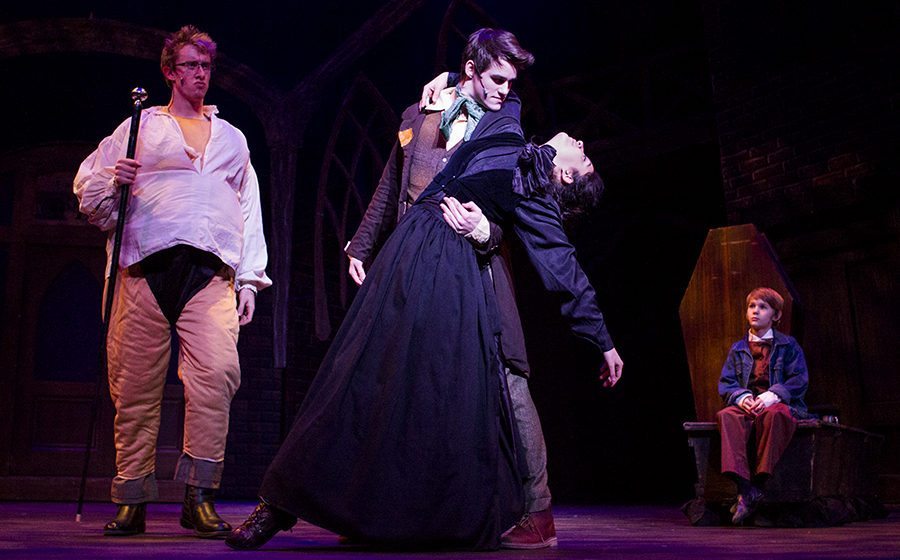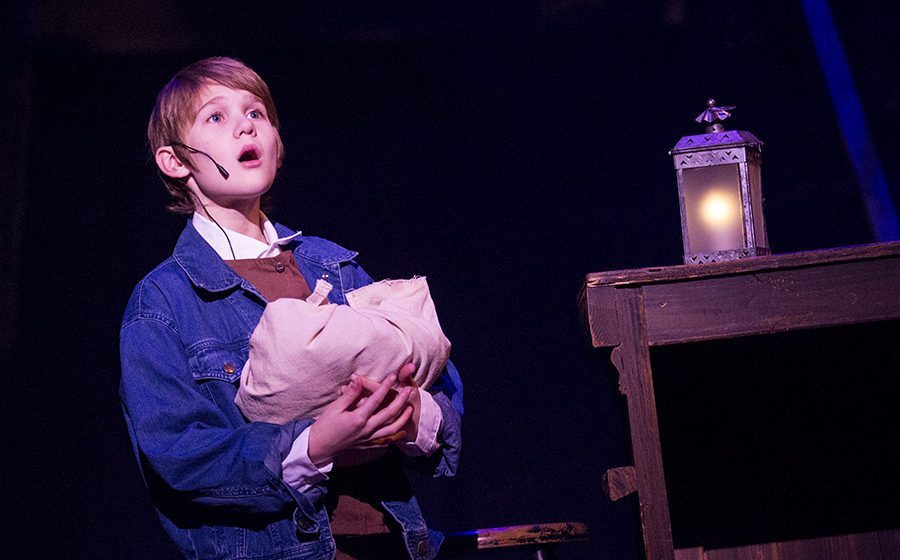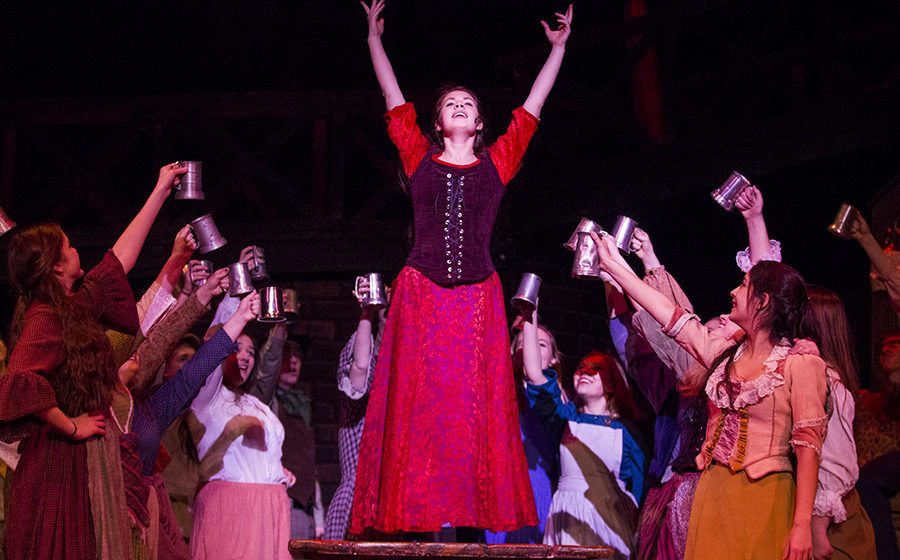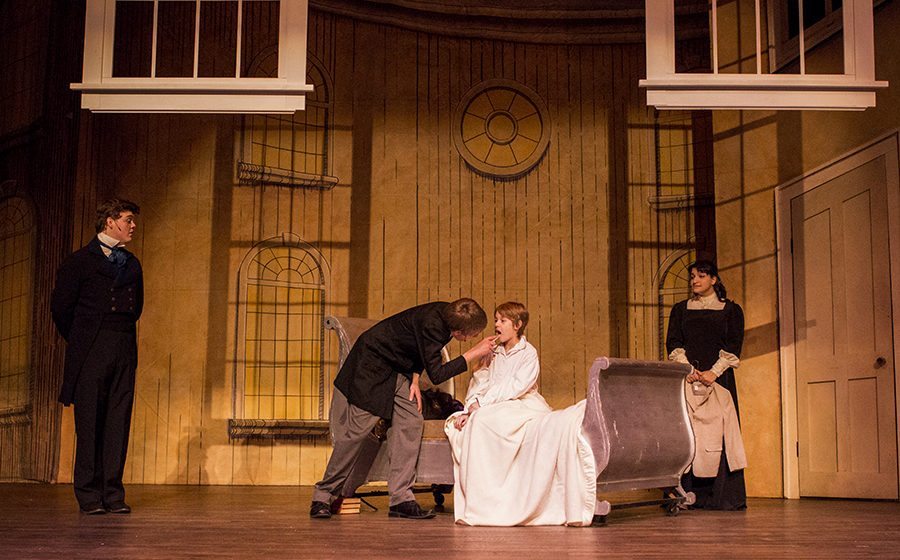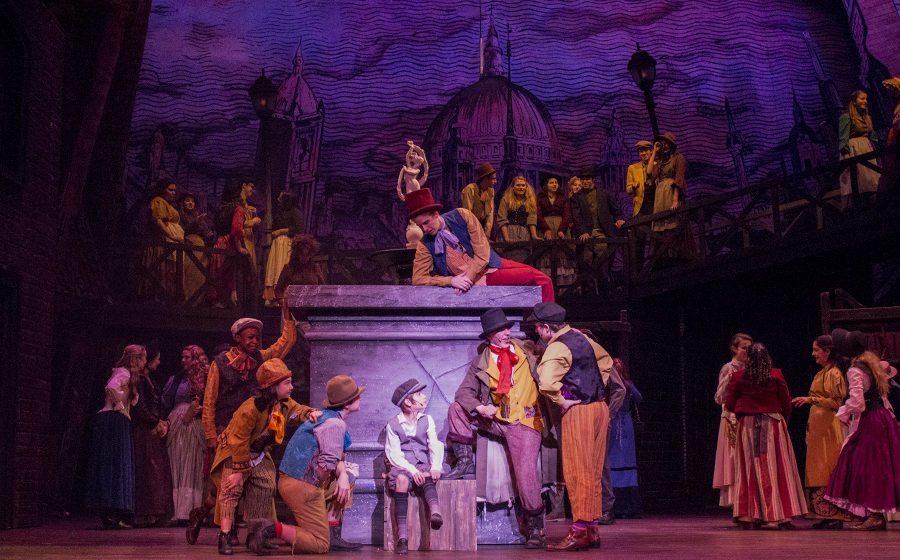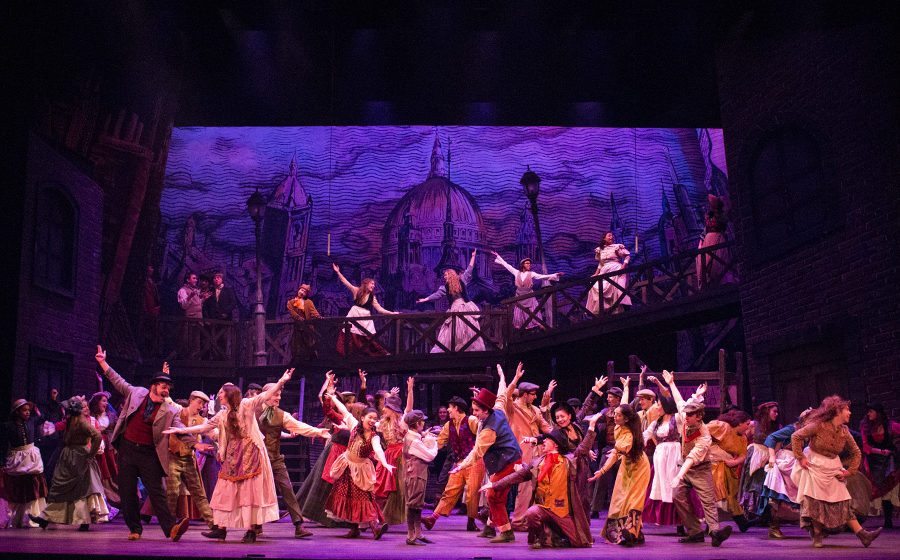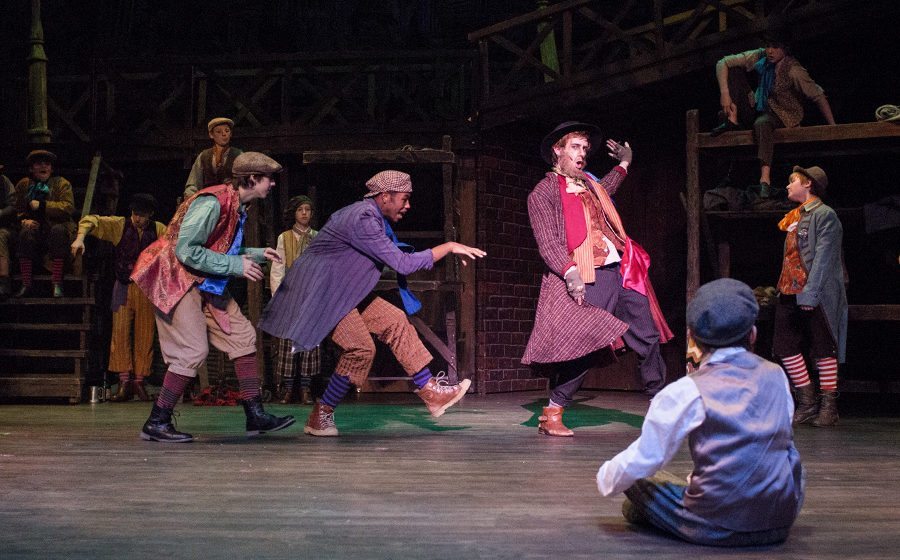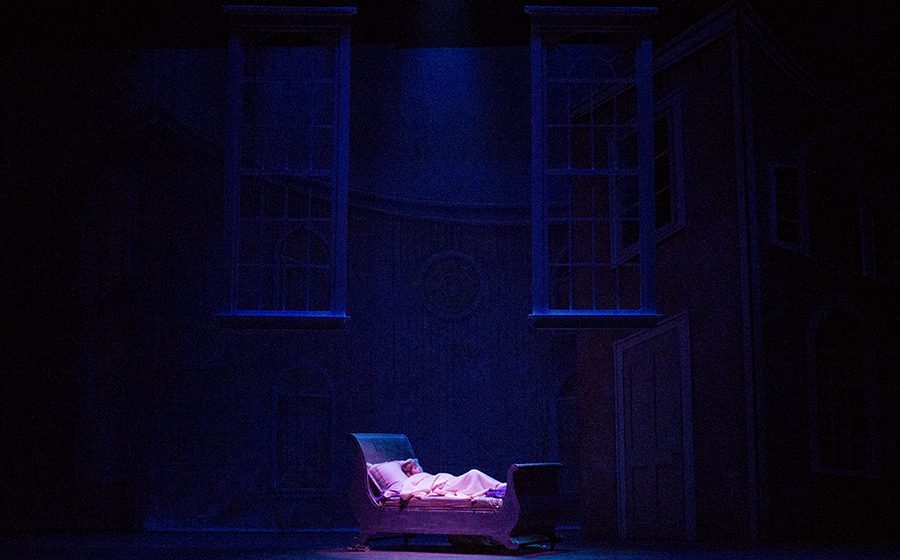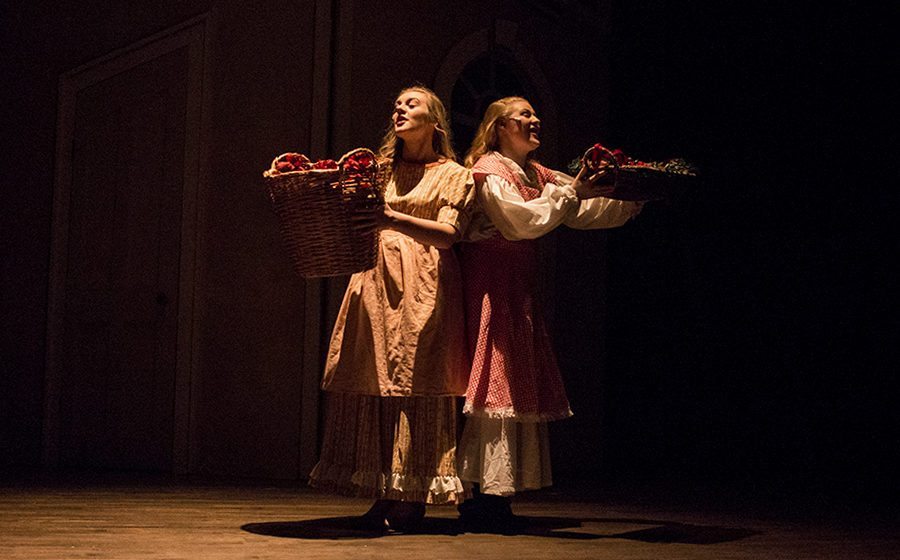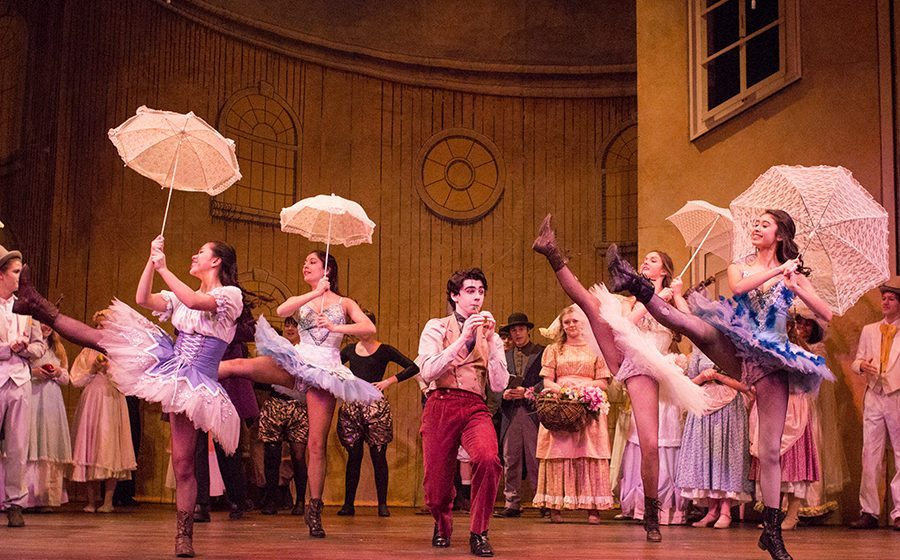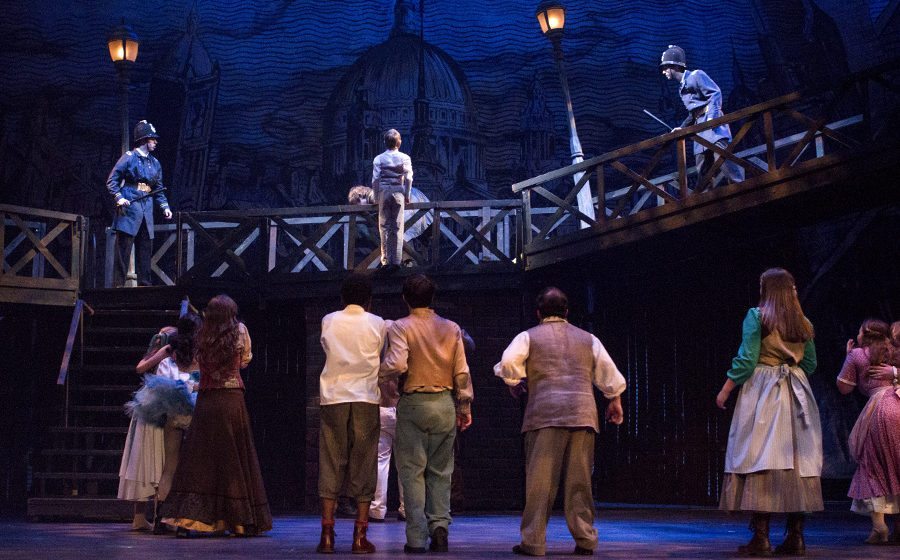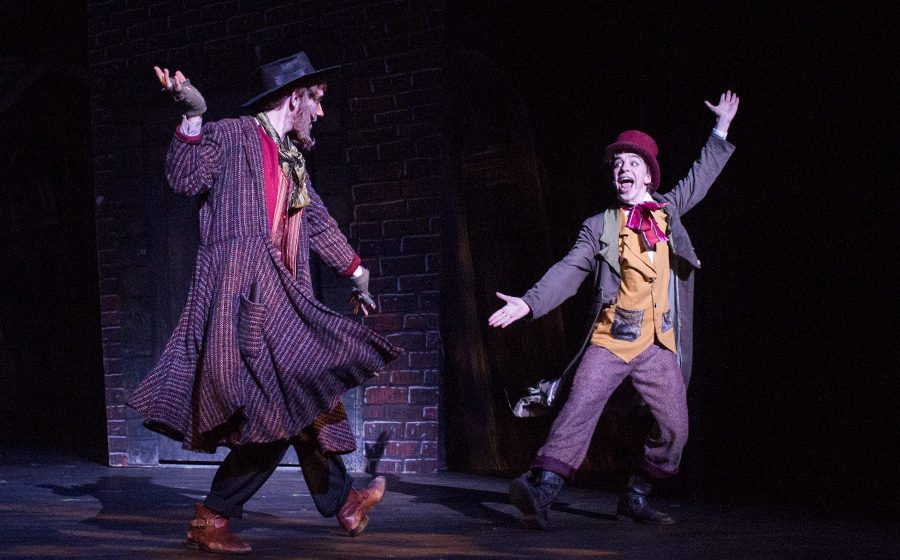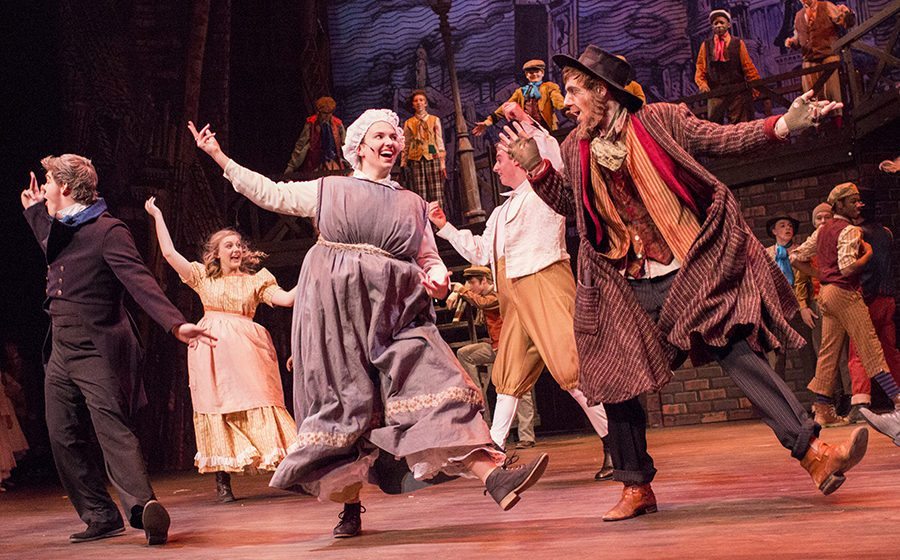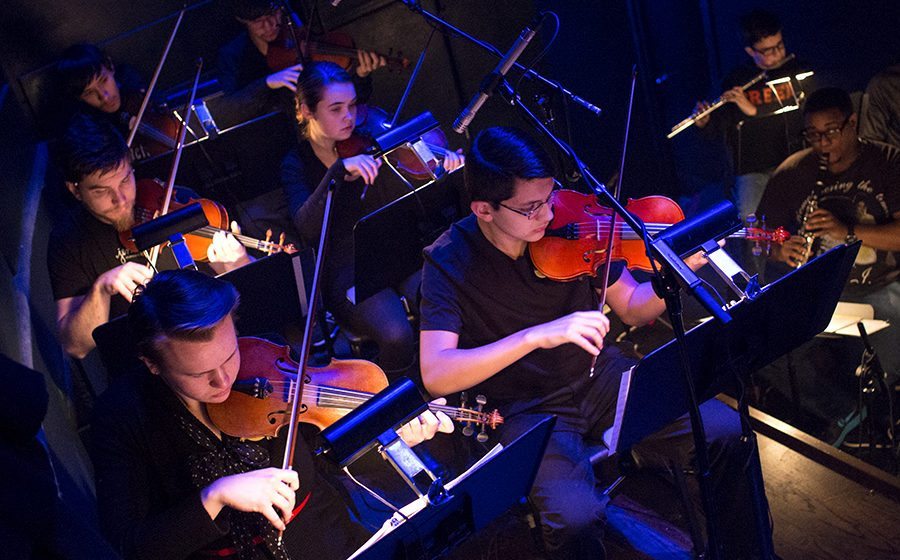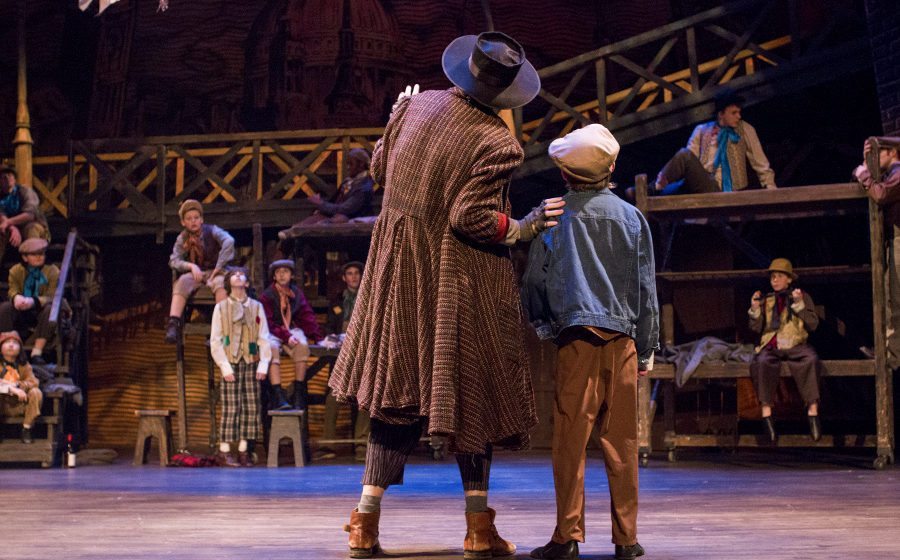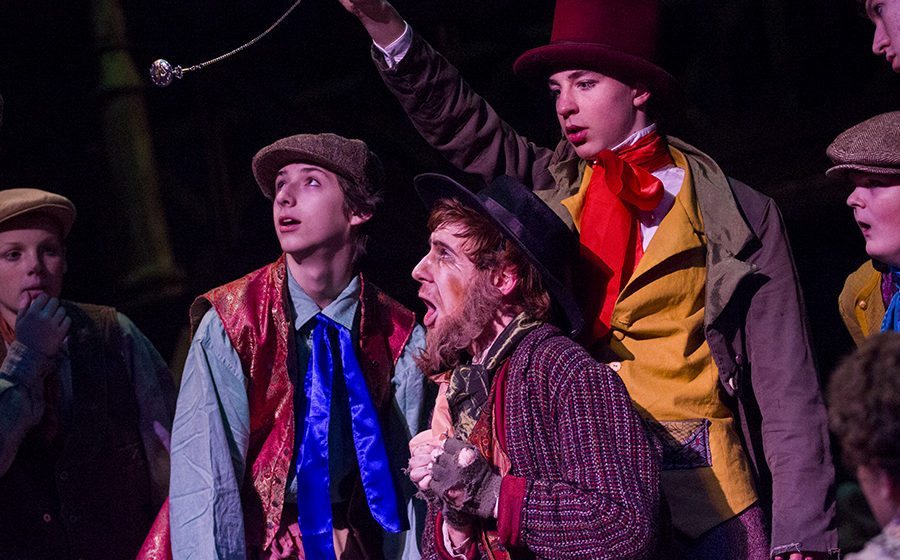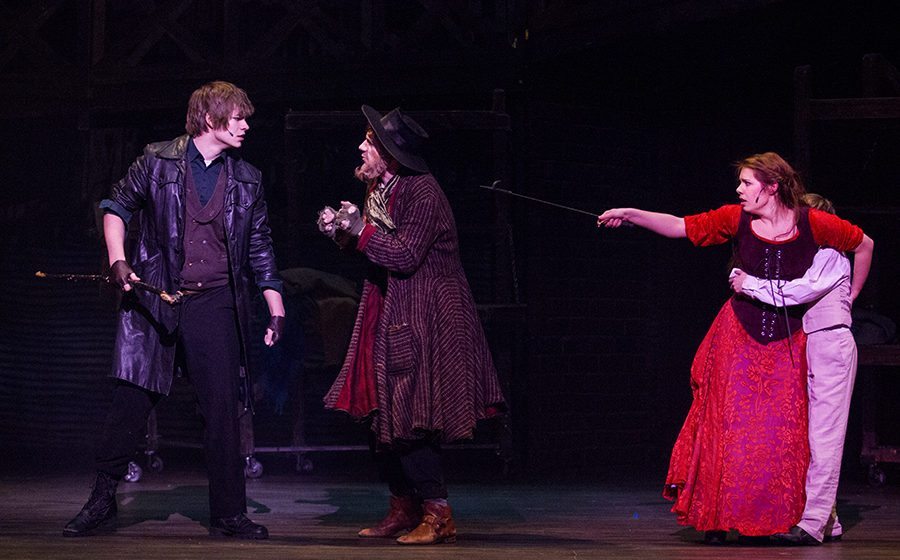 CoDirector/Choreographer Lula Elzy
CoDirector/Producer Douglas Merk
CoDirector Joe Deer
Vocal Music Director Carol Chatfield
Orchestral Music Director Claude Thomas
Rehearsal Stage Manager Shannon Sellars
Costume Coordinators Lyn Baudendistel, Robin Brown,Patty Peters, Toni Donato Shade & Alisa Vukasinovich
Performance Stage Manager Stacie Bigl
Technical Director/Lighting Designer John Rensel
Sound Design David Sherman
Principal Photography Daniel Rader
CAST
Oliver Twist Joey Schairbaum
Mr. Bumble Sean Cheatwood
Widow Corney Christine Fiala
Matron Elizabeth Slauenwhite
Mr. Sowerberry Mitchell Rawlins
Mrs. Sowerberry Callia Tellez
Charlotte Sowerberry Cecily Dowd
Noah Claypole Leo Deer
The Artful Dodger Isaac Bement
Charley Bates Joel Daniel
Bink Zach Vogt-Lowell
Fagin Rollie Fisk
Bill Sikes Tyler Hanson
Nancy Brianna Russ
Bet Anna Hlinomaz
Mr. Brownlow William Peters
Mrs. Bedwin Anna Knippling
Dr. Grimwig Jack Lewis
Old Sally Carlie Shearer
Police Officers Jacob Ely, Austin Diehl
PICKPOCKETS
Kyle Bates
Isaac Bement
Jeremy Cleary
Cameron Combs
Matt Cromwell
Joel Daniel
Leo Deer
James Fields IV
Mark Howard
Jack Issler
Christian Johnson
Bobby Klosterman
Ben Kneblik
Sam McLain
Ben Slauenwhite
Zach Vogt-Lowell
Kaleb Wourms
ENSEMBLE
Brett Bartlett
Kyle Bates
Josie Baudendistel
Samantha Baudendistel
Isaac Bement
Jack Blair
Gwyneth Burton
Elisha Chamberlin
Sean Cheatwood
Jeremy Cleary
Jennifer Clemens
Cameron Combs
Reilly Corbett
Sarah Crawford
Matt Cromwell
Joel Daniel
Olivia Davis
Leo Deer
Abby Depp
Cayla Destefani
CJ Destefani
Ariana Dickerson
Austin Diehl
Breanna Douglas
Cecily Dowd
Lauren Eifert
Jacob Ely
Christine Fiala
James Fields IV
Rollie Fisk
Emma Flanagan
Lily Garner
Tyler Hanson
Benjamin Harshbarger
Jayden Hayn
Anna Hlinomaz
Aydrianne Hofschild
Mark Howard
Kaite Hubler
Jack Issler
Karah Jackson
Kara Jobe
Aliya Johnson
Christian Johnson
Bobby Klosterman
Ben Kneblik
Clare Kneblik
Anna Knippling
Cydnie LaRoe
ENSEMBLE (CONTINUED)
Jack Lewis
Sarah Martin
Sam McLain
Kenzie Moore
Courtney Mulford
Noah Mussin Phillips
Chloe Parks
William Peters
Chloe Rawlins
Mitchell Rawlins
Brianna Russ
Joey Schairbaum
Carlie Shearer
Faith Simmons
Ben Slauenwhite
Libby Slauenwhite
Eric Strange
Callia Tellez
Natalie Theis
Allie Thiele
Ben Tipton
Zach Vogt-Lowell
Milan Vukasinovich
MacKenzie Wolcott
Kaleb Wourms
WORKHOUSE ORPHANS
Jasmine Acuna
Megan Braun
Brooke Briscoe
Brynn Briscoe
Avery Corbett
Mila DeSpain
Matthew Francis
Josilynn Gilbert
Aspen Grey
Elizabeth Hayn
Dana Isreal
Micah Johnson
Benjamin Jones
Sam McLain
Aiden Pickett
Taylor Pickett
Collin Rismiller
Katie Ruetschle
Luke Ruetschle
Joey Schairbaum
McKenzie Searcy
Sabrina Sedlacko
Amelia Shade
Nico Simmons
Zoe Singleton
Emma Slauenwhite
Maggie Slauenwhite
Lucas Stammen
Abbey Stamper
Jordan Thornburg
Taylor Thornburg
Evan VanSkyock
Zoe Vogt-Lowell
Anika Vukasinovich
Nikoli Vukasinovich
Maggie Weckesser
ORCHESTRA
Anthony Bryson
Neko Cortez
Justin Dawson
Jesse Duncan
Kylen Franz
Dana Geuy
Adam Guadalupe
Michael Greene
Ellen Hoevenaar
Pauline Humbert
Craig Jackson
Alex Kellogg
Julia Kim
Emily Kim
Josh Martens
Michael McCann
Alexander Pacleb
Christopher Pacleb
Gregory Pacleb
Matthew Quinn
Joshua Seitz
Peter Slavey
Dylan Turner
Zaren Weisenborn
Hannah Wyatt
PRODUCTION ASSISTANTS
Ashley Bey
Jack Degenhart
Caroline Eifert
Gracie Jimison
Holly Laws
Bailey Lepley
Phoebe Magruder
McKenna Myers
Allison Waker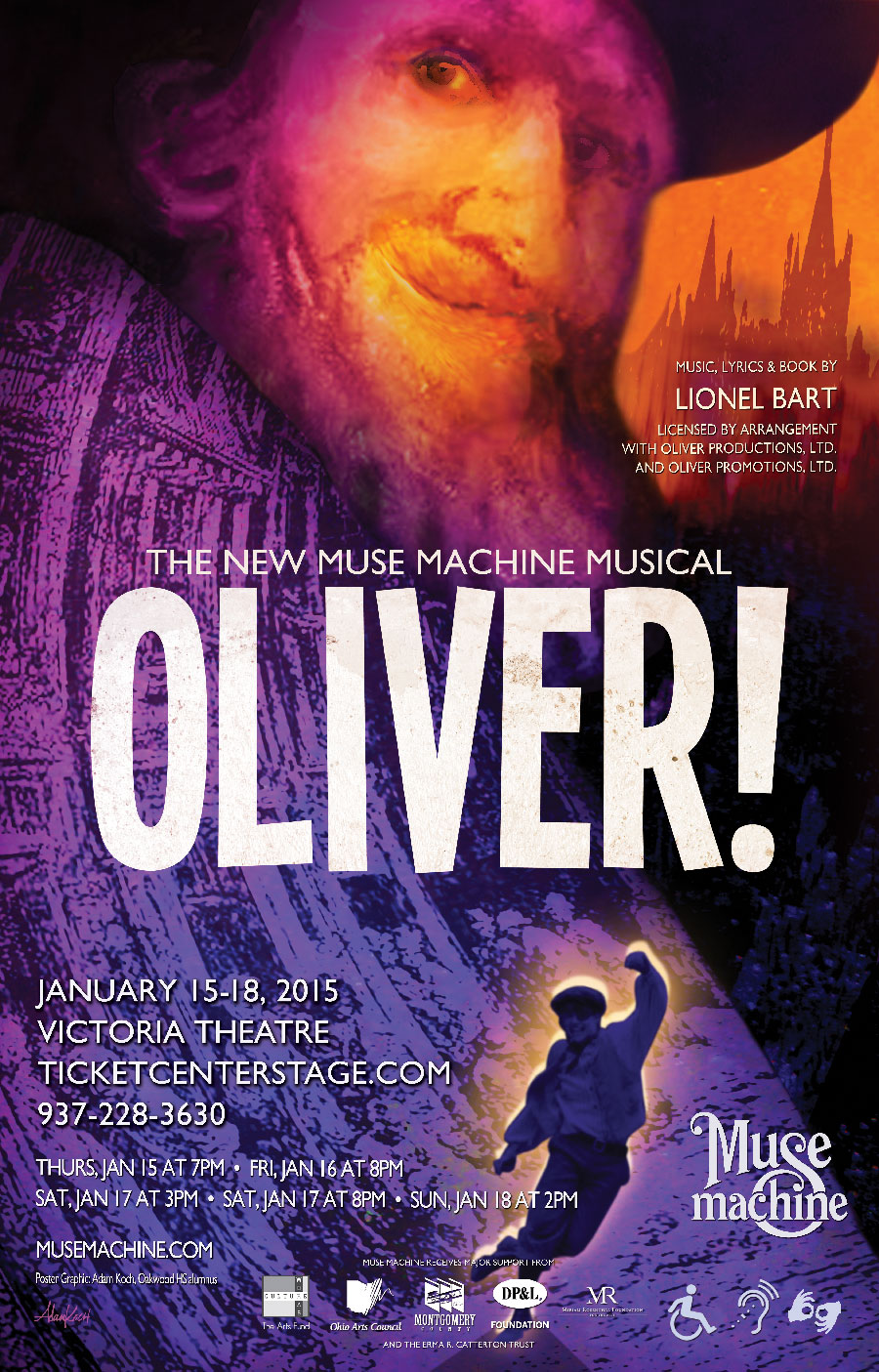 This production was dedicated to Mary Karr.
Promotional artwork designed by Adam Koch.
Provide Add'l Photos Or Correct Errors