"Ha ha ha! Ho ho ho! And a couple of tra la las''
The Wizard Of Oz
January 12-15, 2012 • Victoria Theatre - Staging The Wizard of Oz comes with a very specific set of expectations. The widely-beloved film version looms large in our cultural memory, but to recreate the movie exactly would be to neglect Muse Machine's knack for finding something fresh in each show it puts up, so while at times the show harkened back to the movie, it also moved in new directions. For the first time, a Muse show incorporated projections designed by Muse Alum David Sherman to bring the Wizard and the twister that carries Dorothy to Oz menacingly to life, introducing multimedia that would become an integral part of Muse summer concerts, in-school performances and musicals in years to come. The technical aspects of the show in combination with a stunning rendition of Somewhere Over the Rainbow, a veritable legion of Munchkins and the exuberance of a Muse cast, Oz treated its audience to more than just a dose of nostalgia.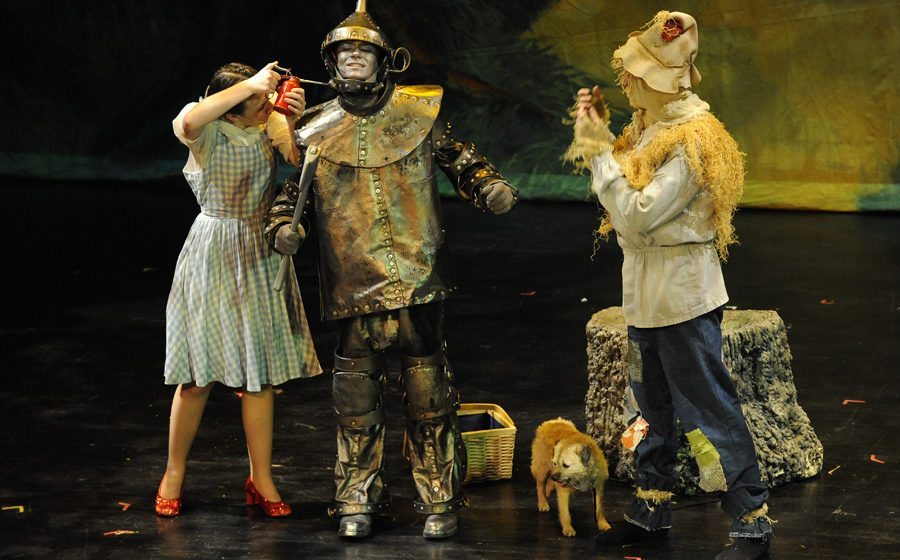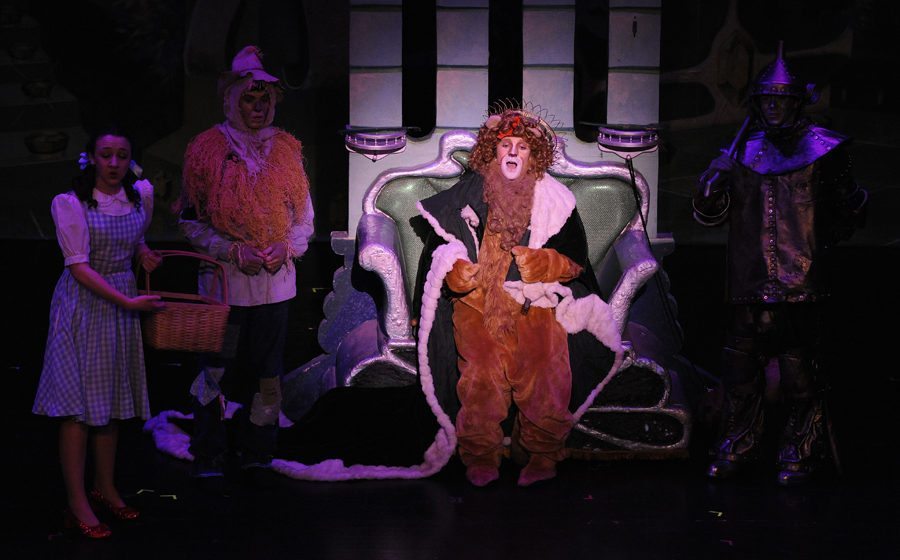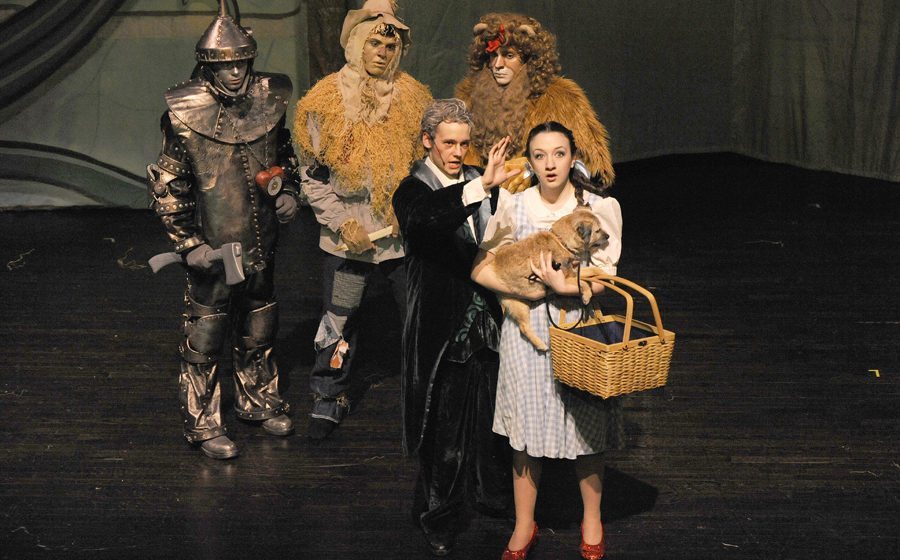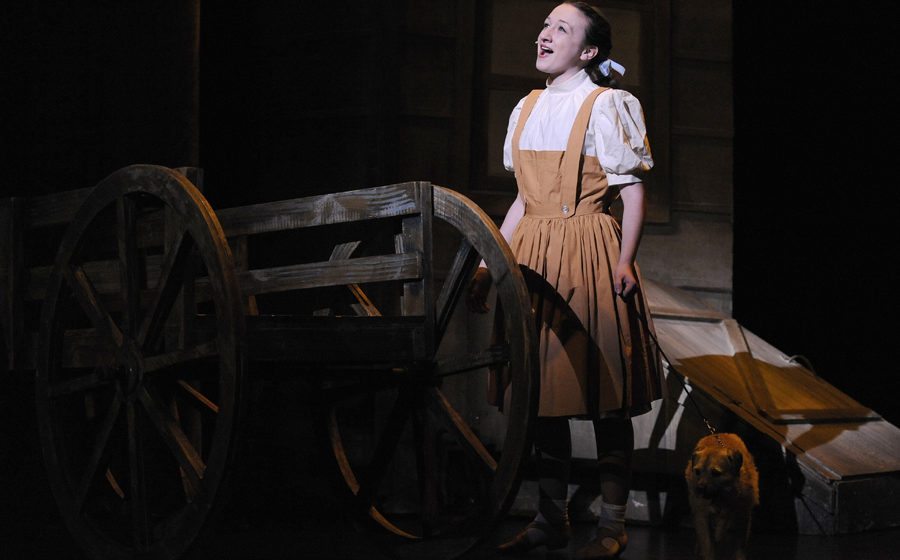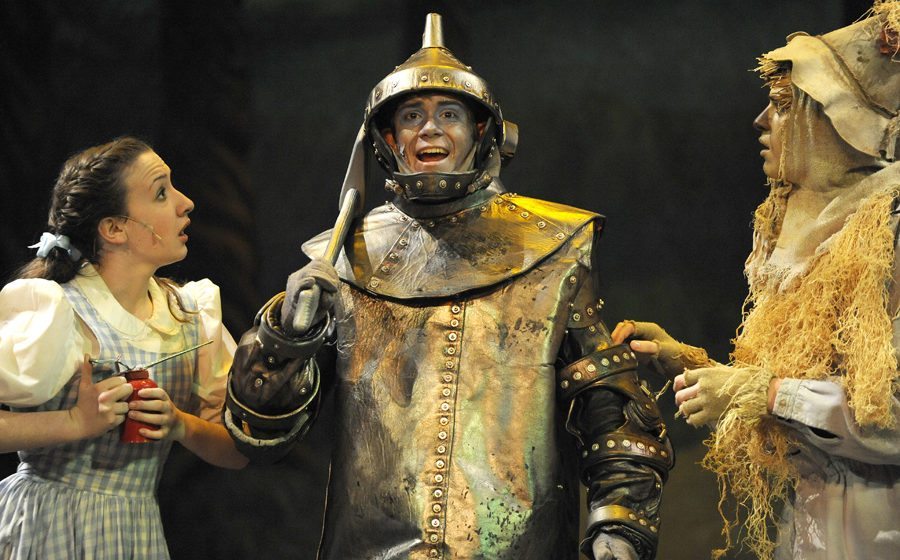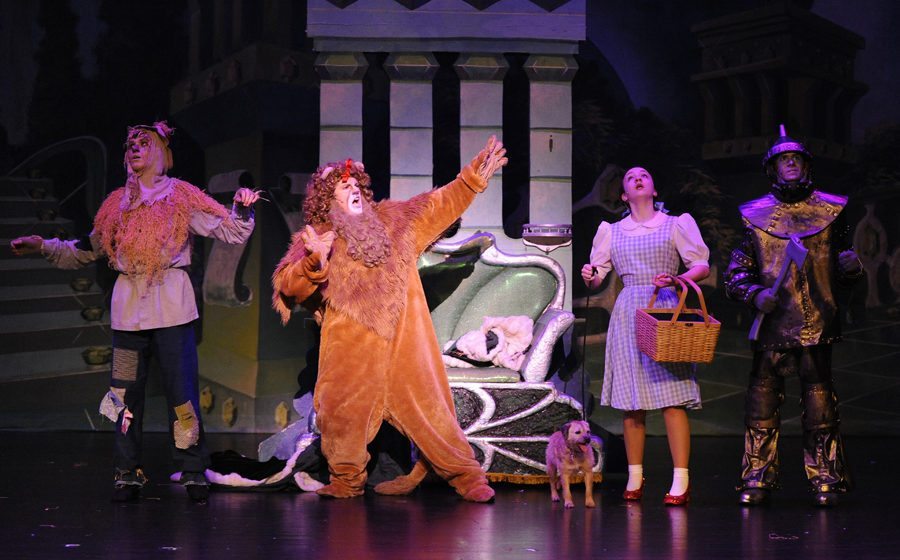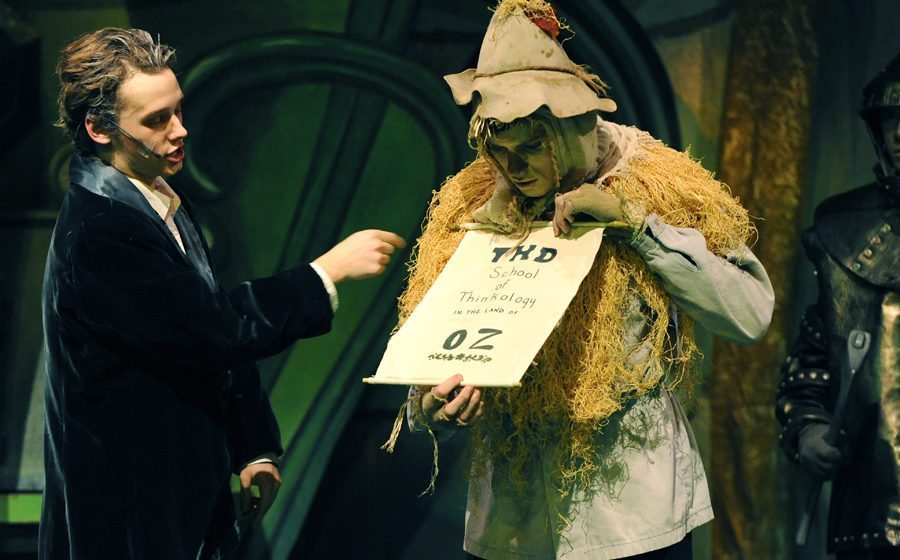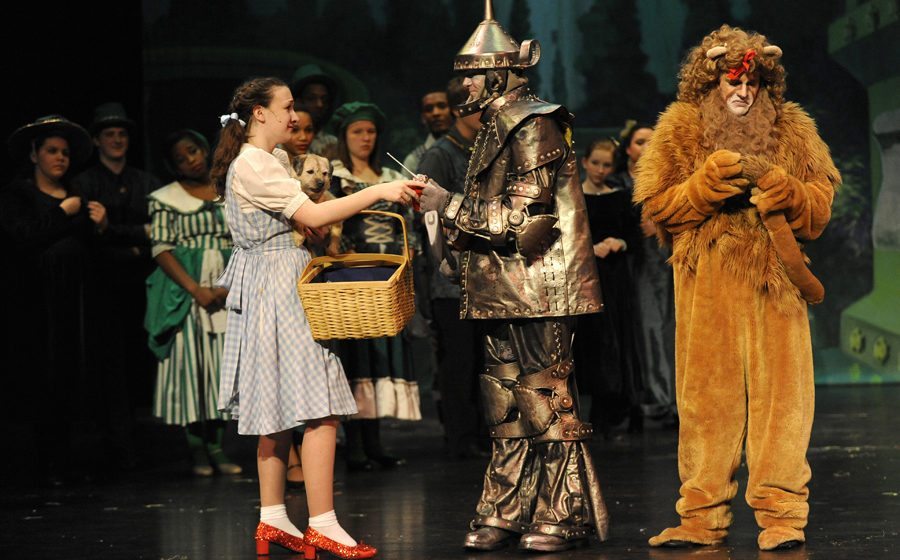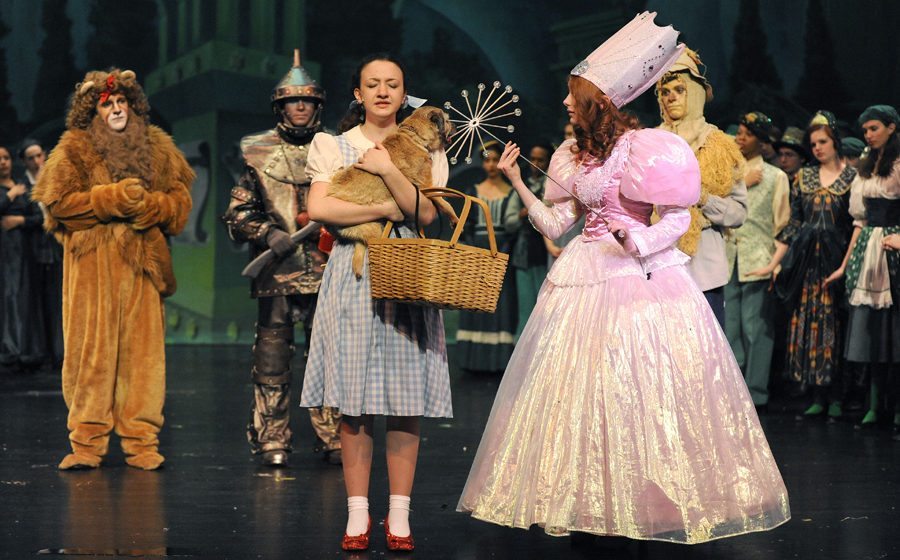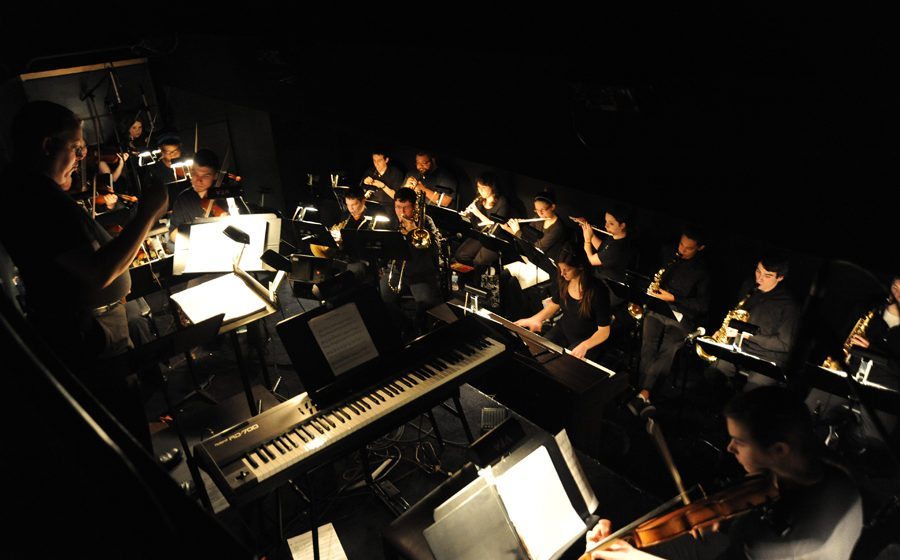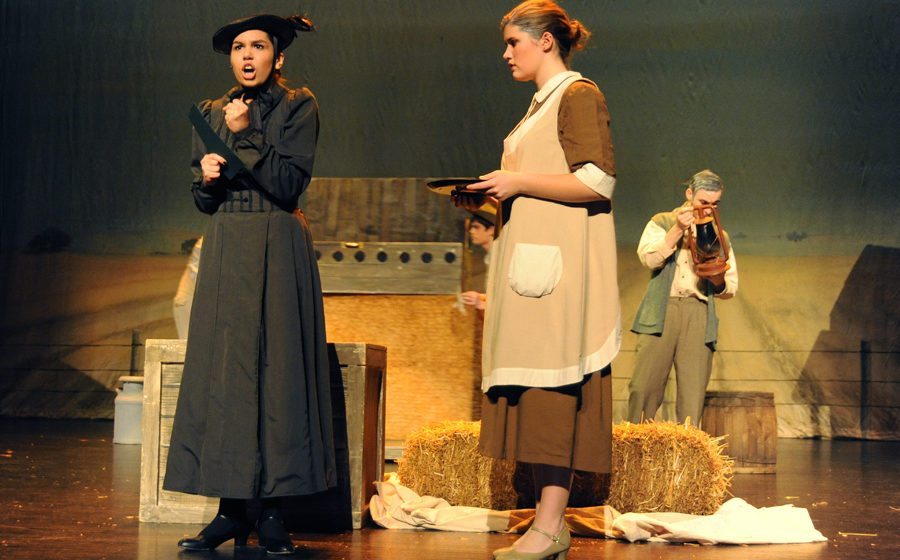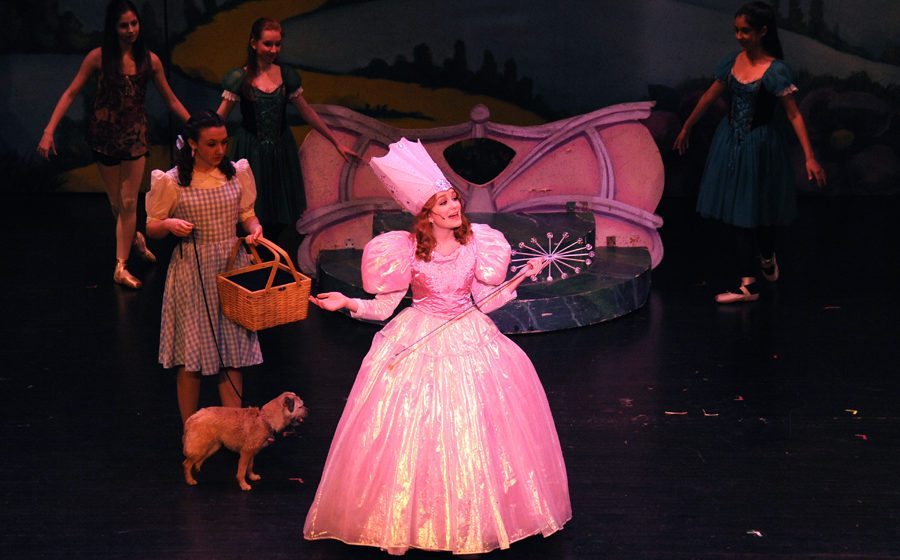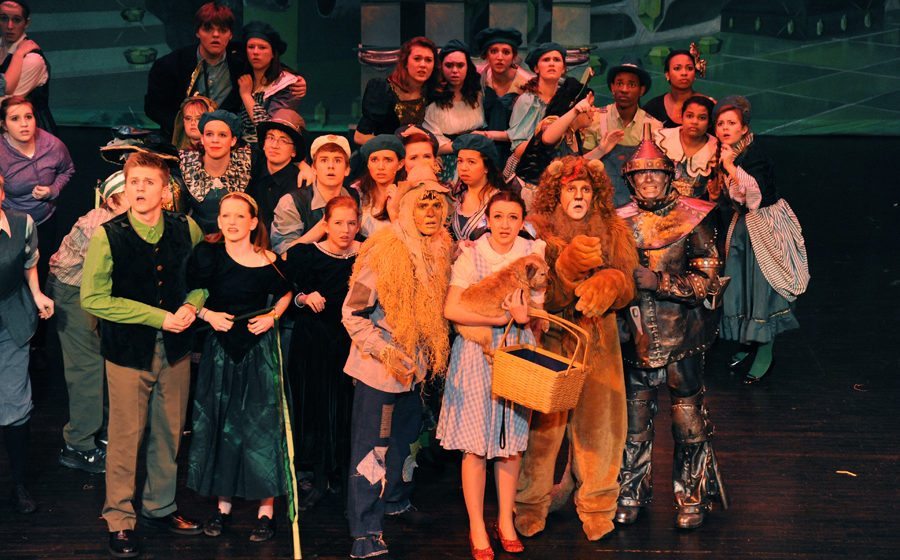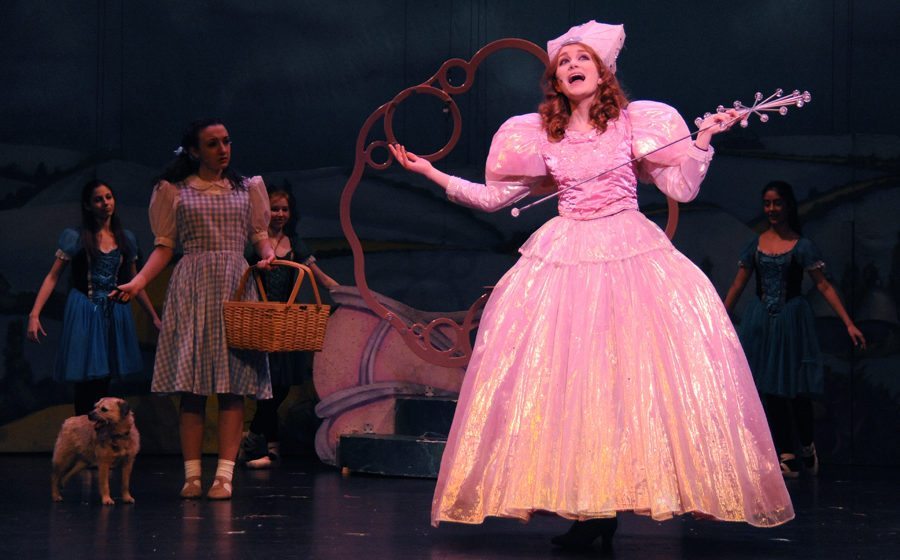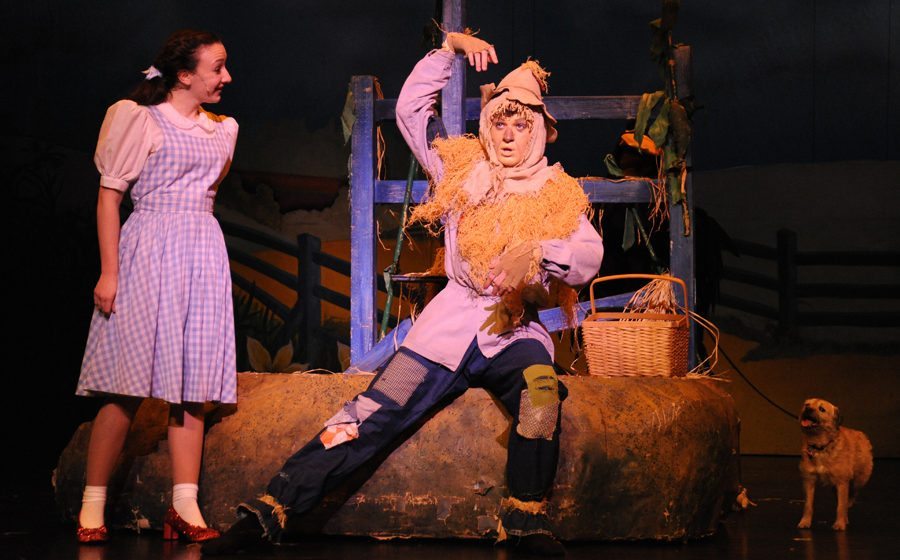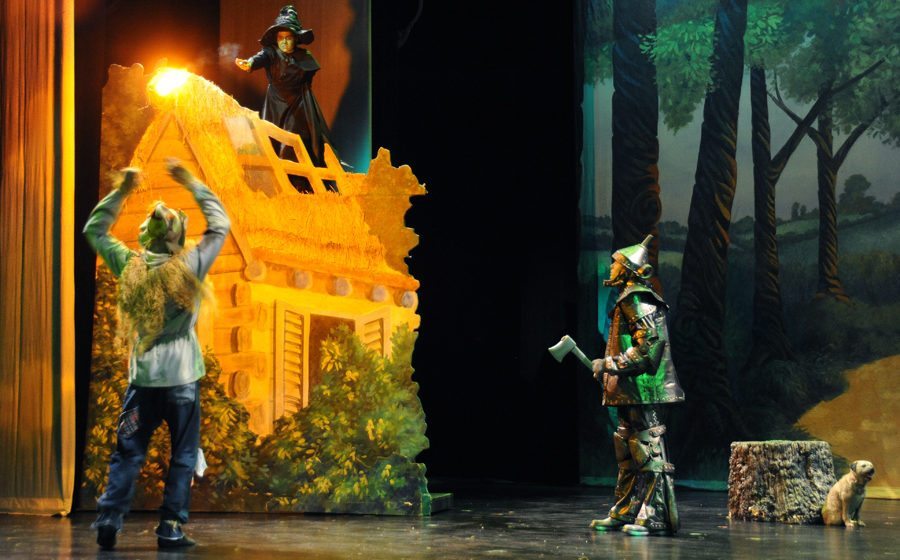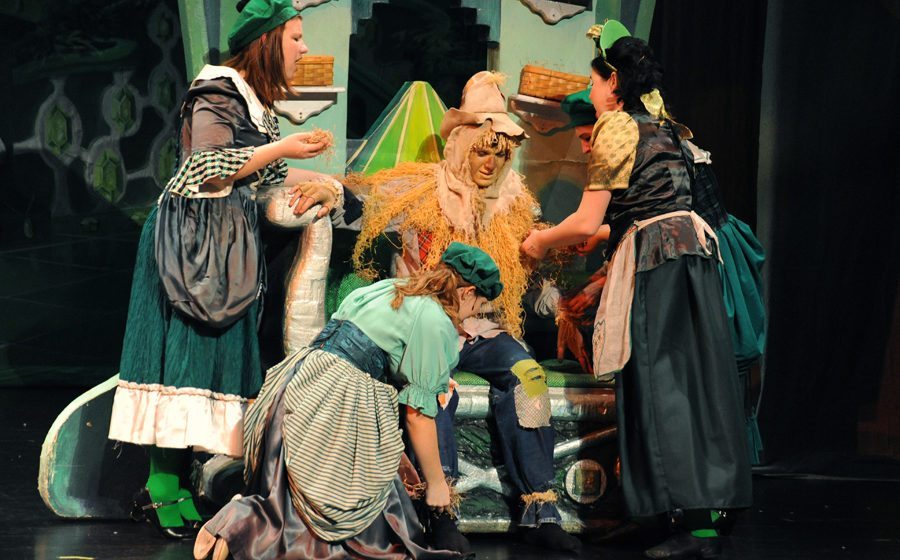 Director Rufus Bonds, Jr.
Music Director Timothy Olt
Choreographer Lula Elzy
Producer Douglas Merk
Rehearsal Stage Manager Shannon Sellars
Costume Coordinator Amber Harris
Performance Stage Manager Stacie Bigl
Technical Director/Lighting Designer John Rensel
Sound Design/Film Design David Sherman
Rehearsal Accompanist Bryon Dobbs
Toto's Trainer Susie Litke
Principal Photography Thom Meyer
CAST
Dorothy Gale Madeline Shelton
Toto Peggy Litke
Aunt Em Paige McDonald
Uncle Henry Patrick Espy
Hickory/Tin Man Davis Sullivan
Hunk/Scarecrow Dan Baughn
Zeke/Cowardly Lion Jeremiah Plessinger
Miss Gultch/Wicked Witch of the West Odette Gutierrez del Arroyo
Professor Marvel/Wizard of Oz Cameron Hale Elliott
Glinda, The Good Witch of the North Hayley Penchoff
Munchkin Braggart Claire Wylie
Munchkin School Teachers Isabella Emmons, Katie Kress
Munchkin Mayor Kyle Bates
Munchkin Barrister Joshua Brody
Munchkin City Fathers Gabriel Duncan, Ben Tipton
Munchkin Coroner Aaron Barga
Trees Kaja Burke-Williams, Ellen Geiselman, Carly Snyder
Crows Rollie Fisk, Mitchell Rawlins, Michael Canada, Jr.
Emerald City Guard Cameron Hale Elliott
Winkie General William Peters
Nikko Patrick Espy
THE LULLABY LEAGUE
Erin Donnelly
Caitlyn Hood
Lauren Meltzer
Zoë Singleton
Callia Tellez
Mackenzie Wolcott
THE LOLLIPOP GUILD
Benjamin Harshbarger
Ben Slauenwhite,
Milan Vukasinovich
THE MUNCHKINS
Cassandra Acebal
Kristen Adams
Aaron Barga
Josie Baudendistel
Samantha Baudendistel
Joshua Bodey
Megan Braun
Madelyn Bryant
Breanna Douglas
Gabriel Duncan
Isabella Emmons
Benjamin Harshbarger
Elizabeth Hayn
Jayden Hayn
Sophia Holmes
Caitlyn Hood
Allie Hubler
Cassidy Jackson
Karah Jackson
Timothy Johnson
Sydney Jones
Katie Kress
Judith Kroll
Catherine Livingston
Julia Miller
Chloe Parks
Pierce Patterson
Vivi Raab
Chloe Rawlins,
Mackenzie Reed
Amelia Shade
Zoë Singleton
Ben Slauenwhite
Maggie Slauenwhite
Kennedy Smith
Alexa Storar
Ben Tipton
Milan Vukasinovich
Nikoli Vukasinovich
Mackenzie Wolcott
Claire Wylie
Additional guest Munchkins courtesy of Dayton Public Schools.
ENSEMBLE
Olivia Anderson
Kyle Bates
Kathleen Baudendistel
Katie Black
Adam Borchers
Johnessa Boston
James Branham
Sydney Breyer
Kaja Burke-Williams
Michael Canada, Jr.
Mary Casci
Monique Cooper
Abby Coyle
Joel Daniel
Cayla Destefani
CJ Destefani
Erin Donnelly
Matthew Ebersbach
Cameron Elliott
Patrick Espy
Michael Favors
Christine Fiala
Rollie Fisk
Ellen Geiselman
Michael Greene, Jr.
Caroline Grogan
Steven Hix
Katie Hubler
Christian Johnson
Hannah Konicki
Ally Lewber
Tiffany Loftus
Nicholas Lynch-Voris
Jonathan Lynn
Devery Manier, Jr.
Sarah Martin
Paige McDonald
Cierra McKenna
Lauren Meltzer
John Neff
Hayley Penchoff
Matthew Perkins
William Peters
Evan Powell
Cullen Quigley
Mitchell Rawlins
Carly Snyder
Philip Stock
Callia Tellez
Rachel Tepe
Katlyn Tilt
Amber Todd
Sadiyyah Waheed
Laura Walters
Greta Wolking
Ella Wylie
Malik Young
ORCHESTRA
Erin August
Michael Bale
Andrew Blake
Amy Cotterman
Bryon Dobbs
Hannah Duckro
Alex Duell
Kylen Franz
Miguel Gonzalez
Michael Greene, Jr.
Erica Harvey
Jasmine Kroll
David Locke
Armond Luckey
Amy Malone
David O'Connell
Erin Pennington
Matthew Quinn
Cheyenne Rogers
Abby Shepard
Christian Stargell
Clarence Thomas
Grant Wareham
Elizabeth Wareham
Katie Williams
PRODUCTION ASSISTANTS
John-Paul Hill-Spann
Bradley Krauskopf
John Neff
Skye O'Beollain
Julianne Perez
Daniel Rader
Chloe Rawlins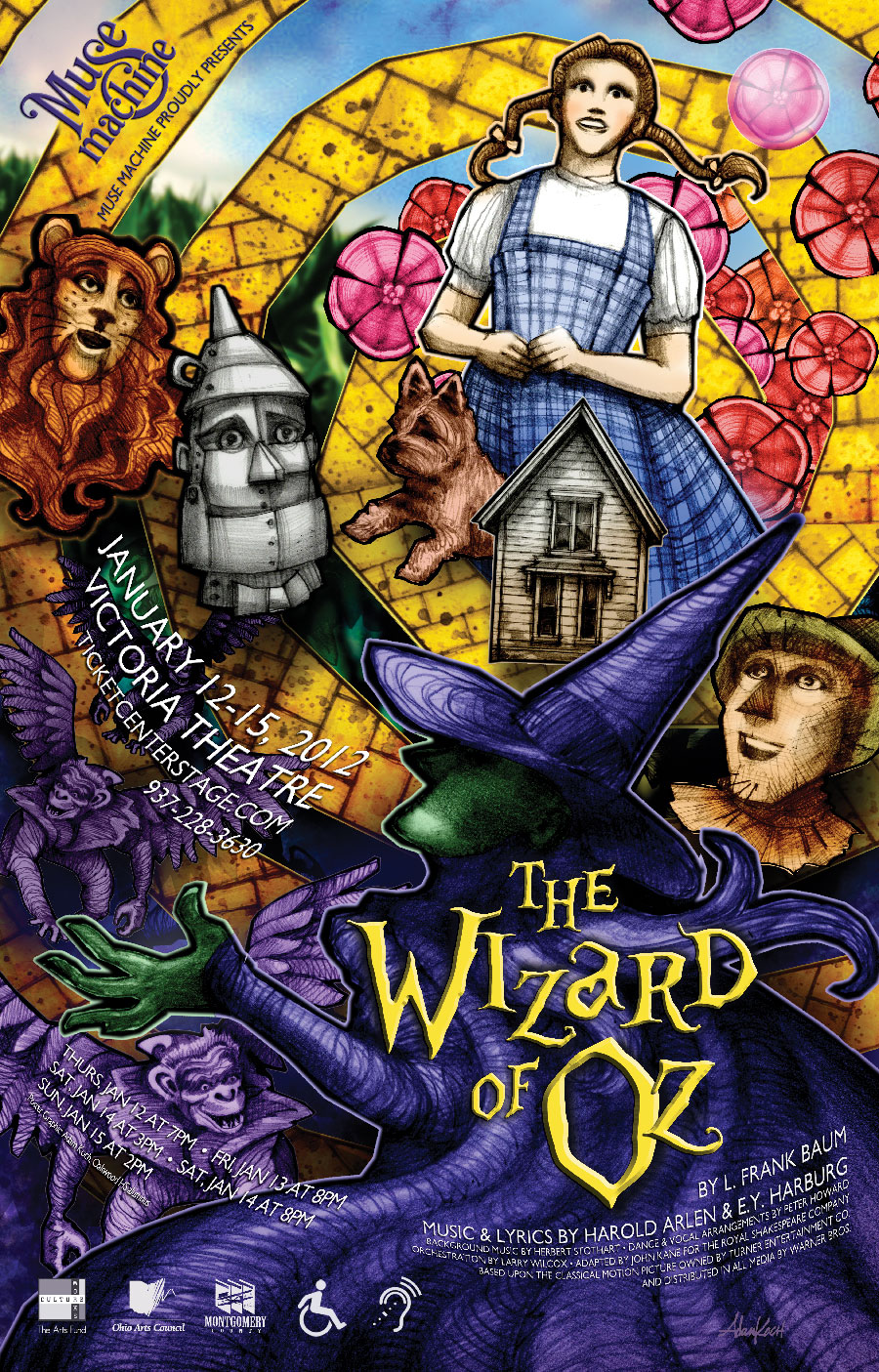 Promotional artwork designed by Adam Koch.
This production was dedicated to David Dusing.
2 News TV Spot
2 News TV Spot Bonus
Provide Add'l Photos Or Correct Errors