"Wo yuen zou baiwan li kan ni xiaomimi, my Mammy''
Thoroughly Modern Millie
January 11-14, 2007 • Victoria Theatre With Millie, Muse not only got another chance to put on the kind of funny, jazzy, chorus-number heavy show that its audiences have come to know it for, but to premiere it to the Dayton region with a truly stellar cast in a production that gave later versions coming to town--whether they featured professionals or students-- a tough act to follow. Songs like Not for the Life of Me and Gimme Gimme were given breathtaking renditions by a leading lady that would be on Broadway just a few years later, The Speed Test featured tap-dancing stenographers and a long-winded executive who'd earn a Tony nomination in his own Broadway debut, and Only in New York was retooled as a energetic and soulful duet for two vibrant young singers. Throw in a plotting boarding house mistress, a most eligible bachelor in disguise, the youth and optimism of a Muse cast, and some more tapping (in an elevator) just for good measure, and you've got the recipe for a truly enchanting trip to roaring twenties NYC.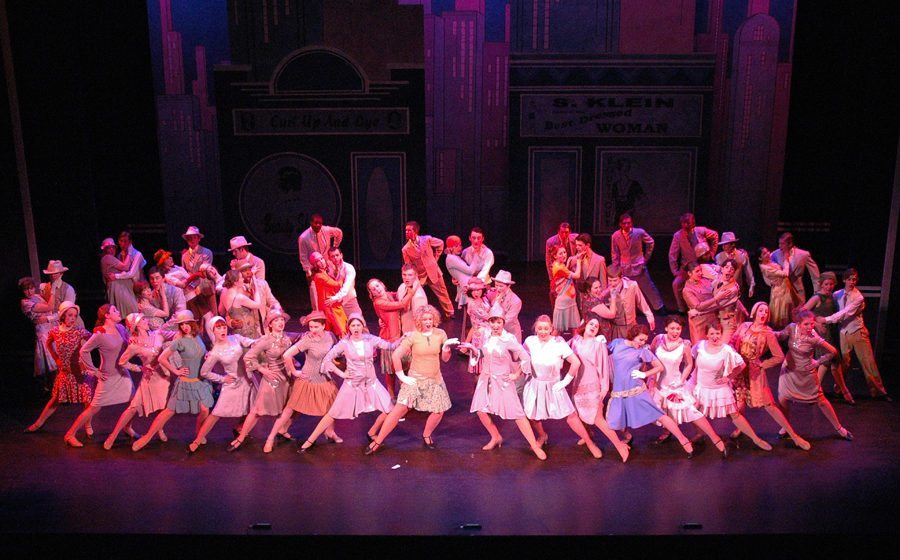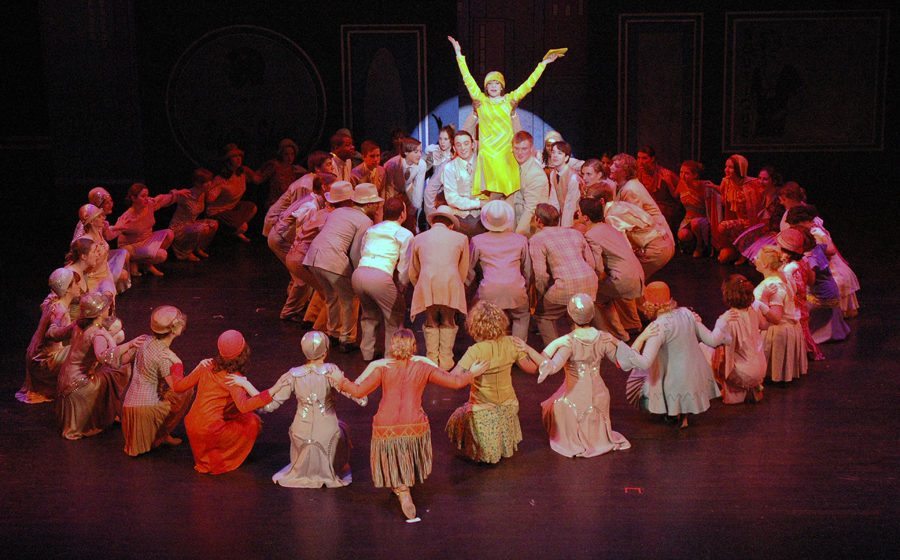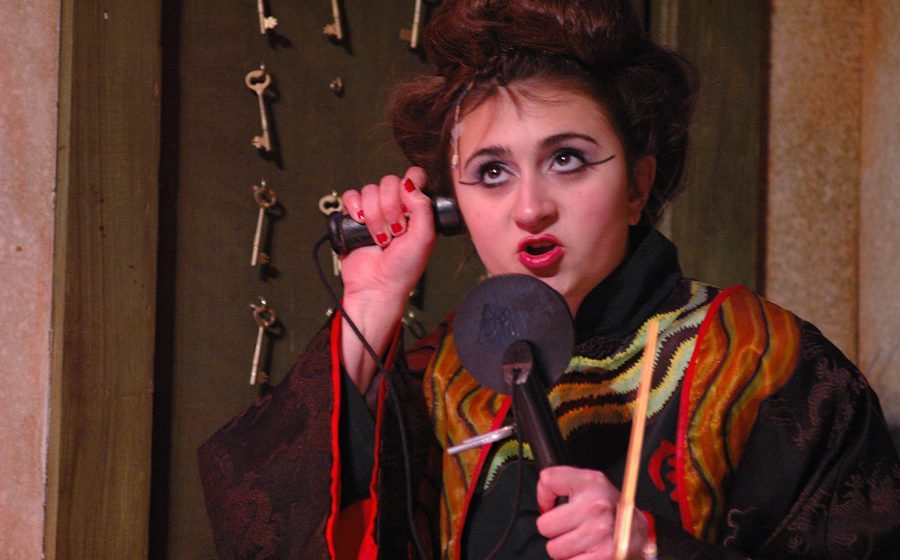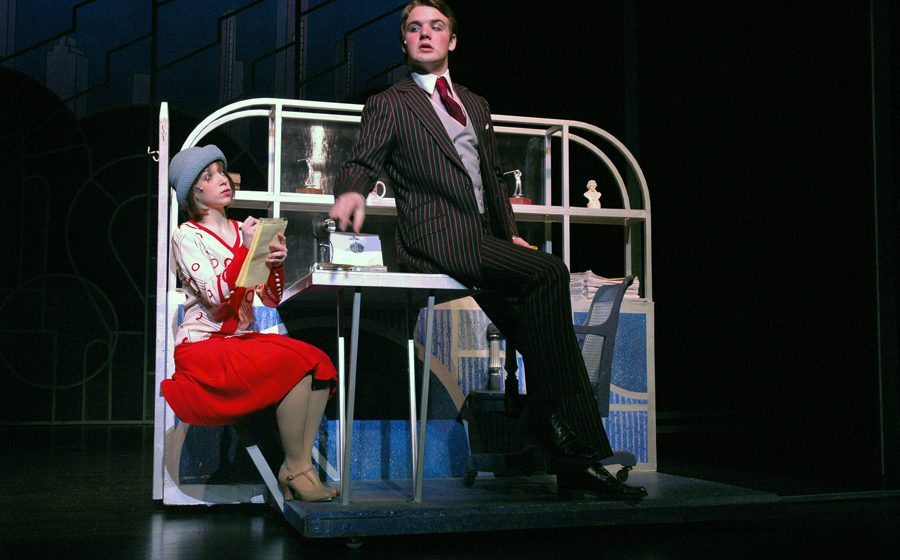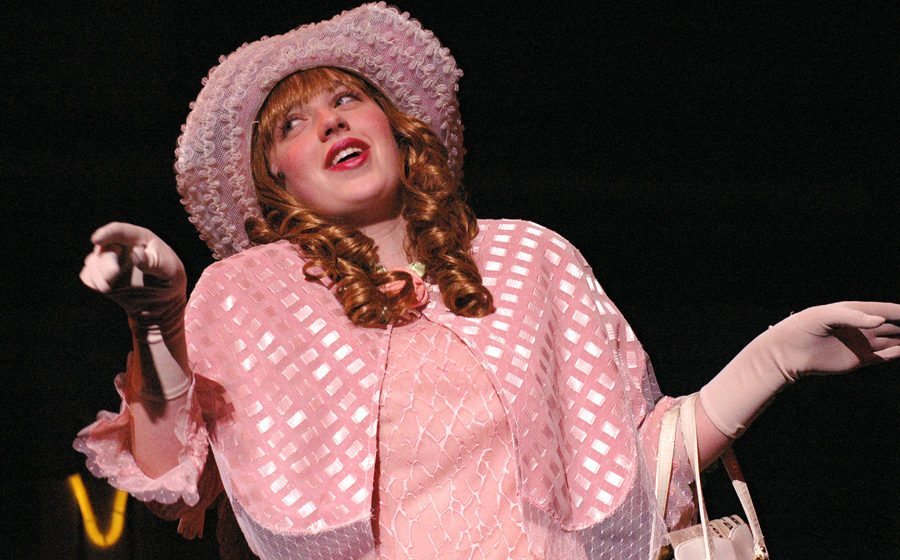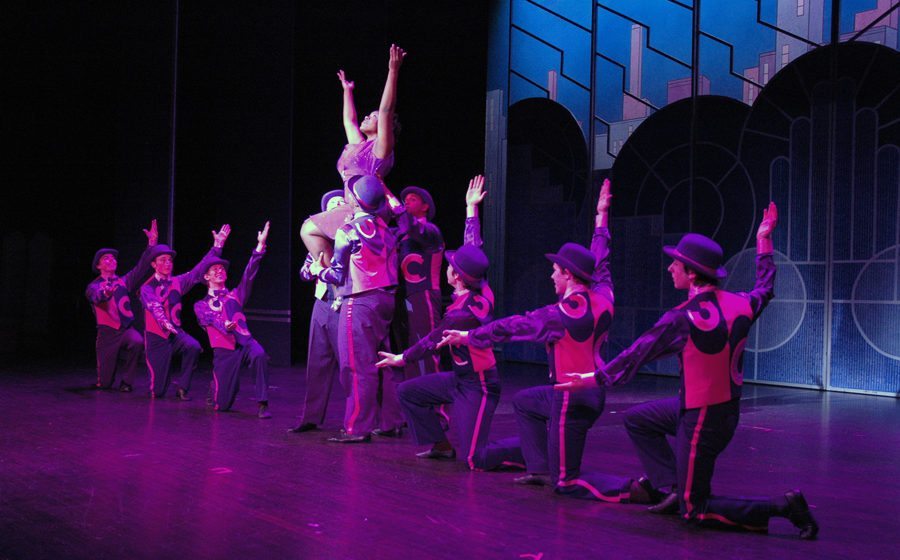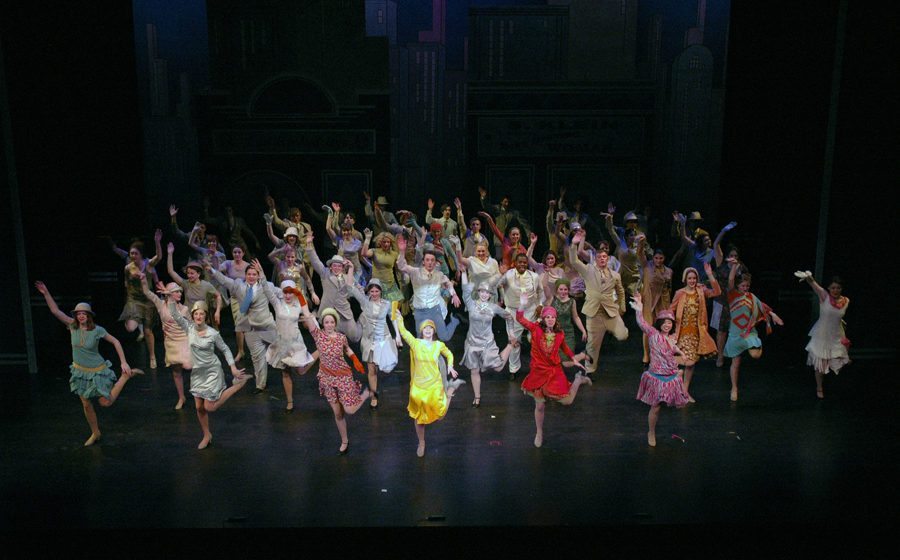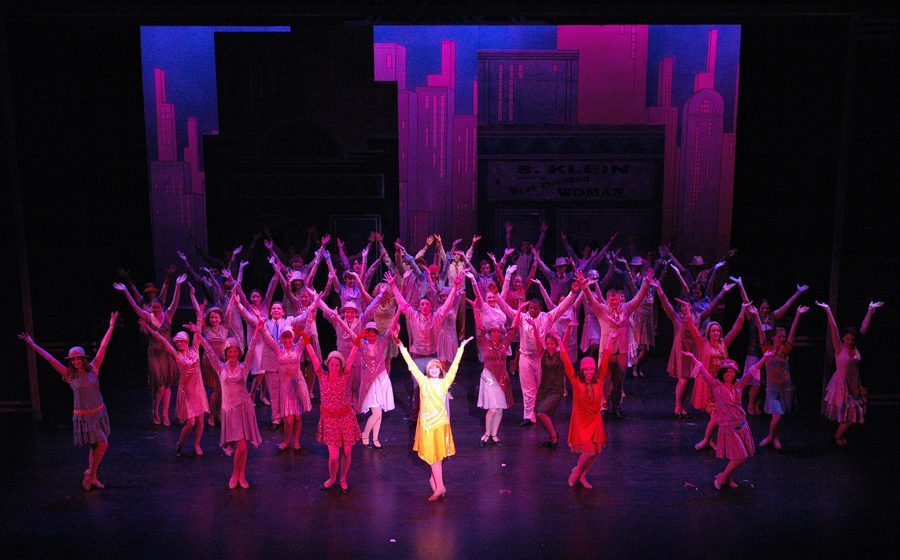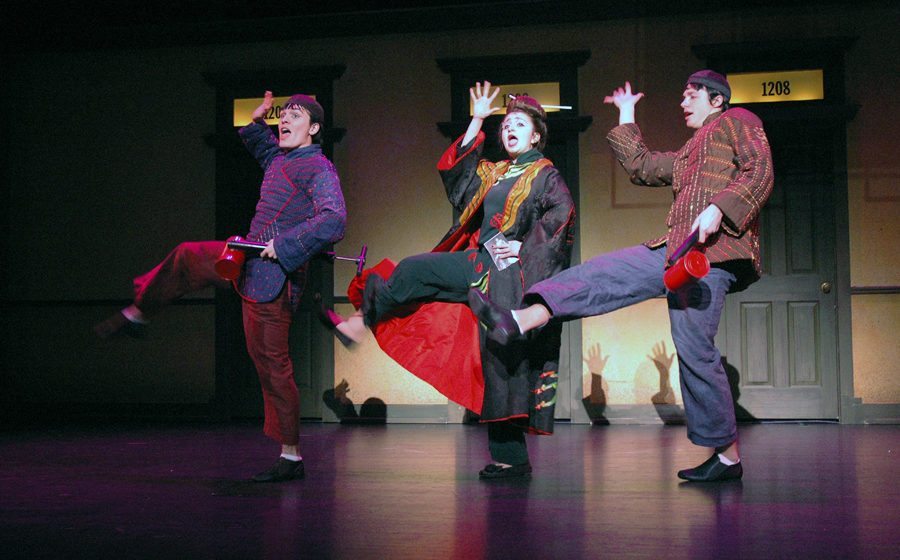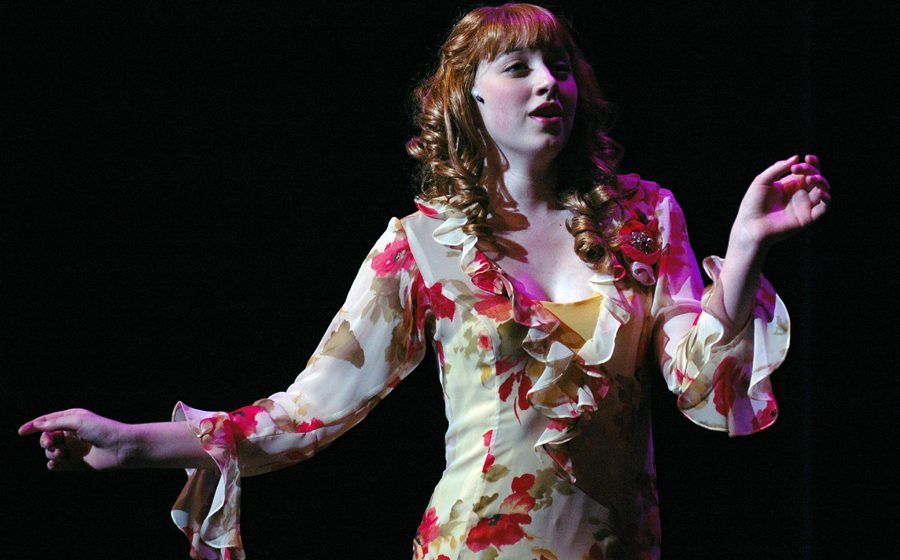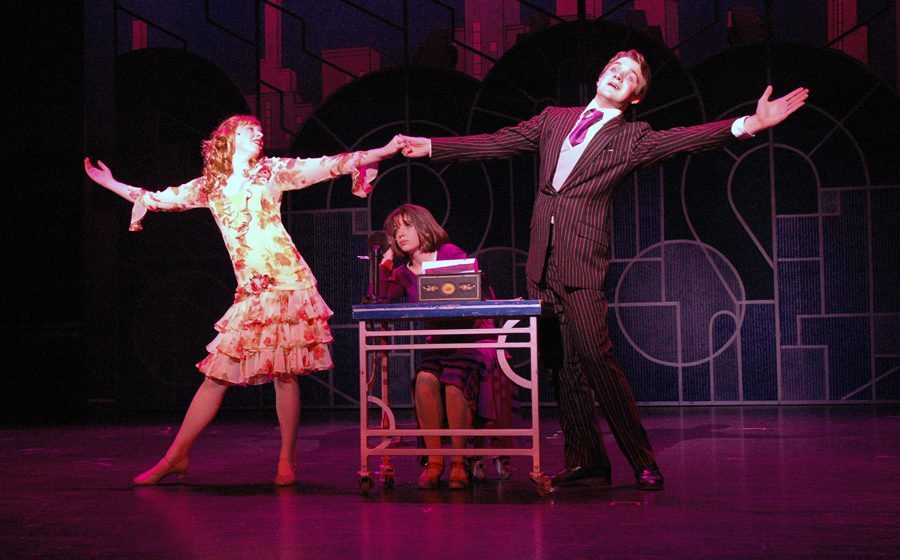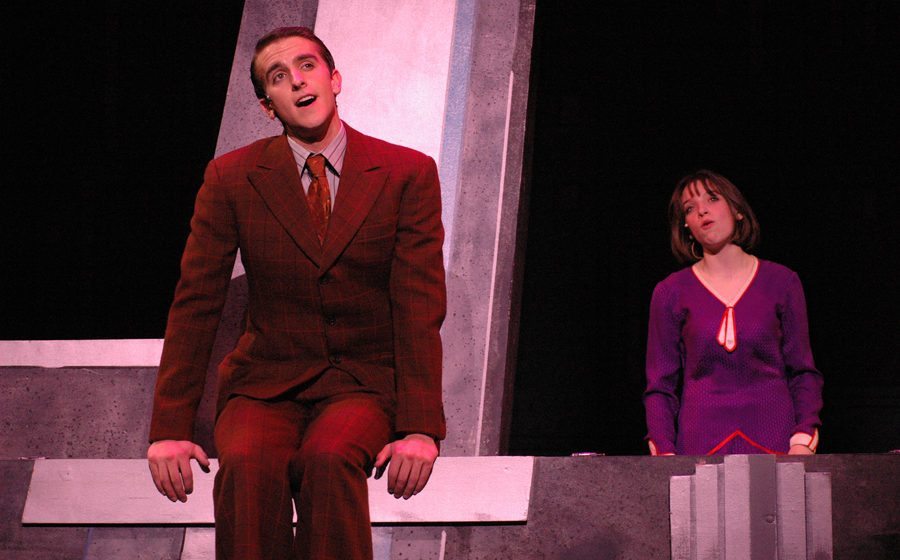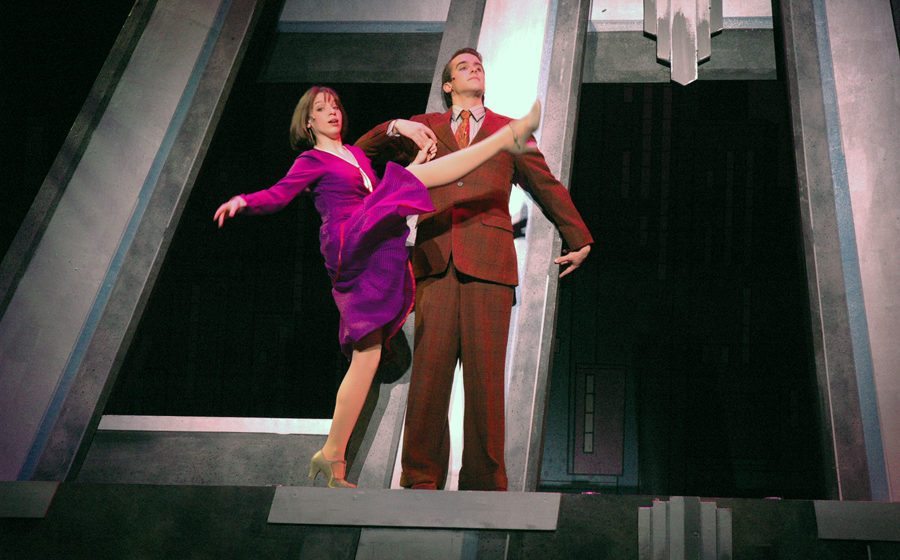 Director/Choreographer Nat Horne
Co-Director/Music Director David Düsing
Producer Douglas Merk
Asst Director/Asst Choreographer Lula Elzy
Rehearsal Stage Manager Shannon Sellars
Costume Coordinator Amber Harris
Performance Stage Manager Stacy Bigl
Technical Director/Lighting Designer John Rensel
Rehearsal Accompanist Bob Mueller
Principal Photography Thom Meyer
CAST
Millie Dillmount Alexandra Finke
Mugger Tyler Rife
Jimmy Smith Jonathan White
Ruth Brittany Price
Gloria Allison Kelly
Rita Lauren Pratt
Alice Holly Griffith
Cora Rebecca Ruttle
Lucille Natalie Sanders
Ethel Peas Kate Perry
Mrs. Meers Jasmine Al-Masri
Miss Dorothy Brown Ruth Reveal
Ching Ho Joshua Hughes
Bun Foo Max Monnig
Miss Flannery Torey Hollingsworth
Mr. Trevor Graydon Micah Stock
The Pearl Lady Latifah Street
The Letch Dalton Sims
Policemen Daniel Crooke, Tyler Haney, Jordan Knecht
Muzzy Van Hossmere Elena Elmore
Kenneth Sean Metcalf
Mathilde Mishaell Hardwick
Louis Isaiah Templeton
George Gershwin Dan Espy
Ira Gershwin Adam Kilgore
Dorothy Parker Carolyn Williamson
Rodney Alan Ruddy
Dishwasher Ben Morrison
Daphne Grace Olmsted
Dexter Jacob Brown
New Modern Abby Brown
STENOGRAPHERS
Abby Brown
Megan Conrad
Emily Crenshaw
Emily D'Allura
Holly Griffith
Allison Kelly
Joanie Payne
Kate Perry
Lauren Pratt
Rachel Snyder
Rachel Stock
Carolyn Williamson
Katelyn Yeager
MUZZY'S BOYS
Dan Espy
Coleman Hemsath
Andrew Koslow
Grant Melton
Christopher Razor
Alan Ruddy
Nate Stevens
Blake Stuerman
Isaiah Templeton
ENSEMBLE
Maria Ali
Elena Bohlander
Abby Brown
Jacob Brown
Megan Conrad
Trevor Coran
Emily Crenshaw
Daniel Crooke
Emily D'Allura
Courtney Dortch
Dan Espy
Michelle Faulkner
Holly Griffith
Tyler Haney
Mishaell Hardwick
Coleman Hemsath
Torey Hollingsworth
Adam Houston
Annabeth Kane
Allison Kelly
Adam Kilgore

ENSEMBLE (CONTINUED)
Jordan Knecht
Andrew Koslow
Liz Martino
Brianna McGhee
Grant Melton
Sean Metcalf
Benjamin Morrison
Grace Olmsted
Pierce Patterson
Joanie Payne
Kate Perry
Lauren Pratt
Brittany Price
Christopher Razor
Tyler Rife
Alan Ruddy
Rebecca Ruttle
Natalie Sanders
Alexandra Sedlak
Mackenzie See
Dalton Sims
Rachel Snyder
Meka Spencer
Nick Spyker
Nate Stevens
Rachel Stock
Latifah Street
Blake Stuerman
Brianna Sullivan
Isaiah Templeton
Sarah Tipps
Courtney Wallace
Linda Wei
Carolyn Williamson
Katelyn Yeager
Rachel Zupp
ORCHERSTRA
Benjamin Anderson
Kyle Anderson
Gerrod Bede
Erin Brown-McKibben
Elizabeth Casci
Christina Condon
Peter Crim
Veronica Dicker
Brian Diller
Royce Edwards-Kenion
Jacob Foskuhl
Dina Gough
Jaimi Grether
Nicholas Hac
Connie Harbaugh
Gregg Havey
Craig Hill
William Holten
Ashley Huyck
Mollie King
Chad Latta
Juan McClendon
Bob Mueller
Kesha Ogletree
Chris Ott
Philip Parsons
Danielle Snyder
Neil Stackhouse
Michael Thomsen
Matthew Ungard
Ronald Walker
Benjamin Yeager
Claire Yingling
Chuck Young
PRODUCTION ASSISTANTS
Julie Ackerman
Jennifer Basye
Rebecca Bernard
Lainie Chrisman
Devin Gillispie
Stephanie Jonkoff
Adam Kilgore
Michele Lynch
Amanda Rison
Allie Shimp
Ivan Soper
Alex Stuckey
Michayla VanDeGrift
Stefanie Wagner
Karen Wells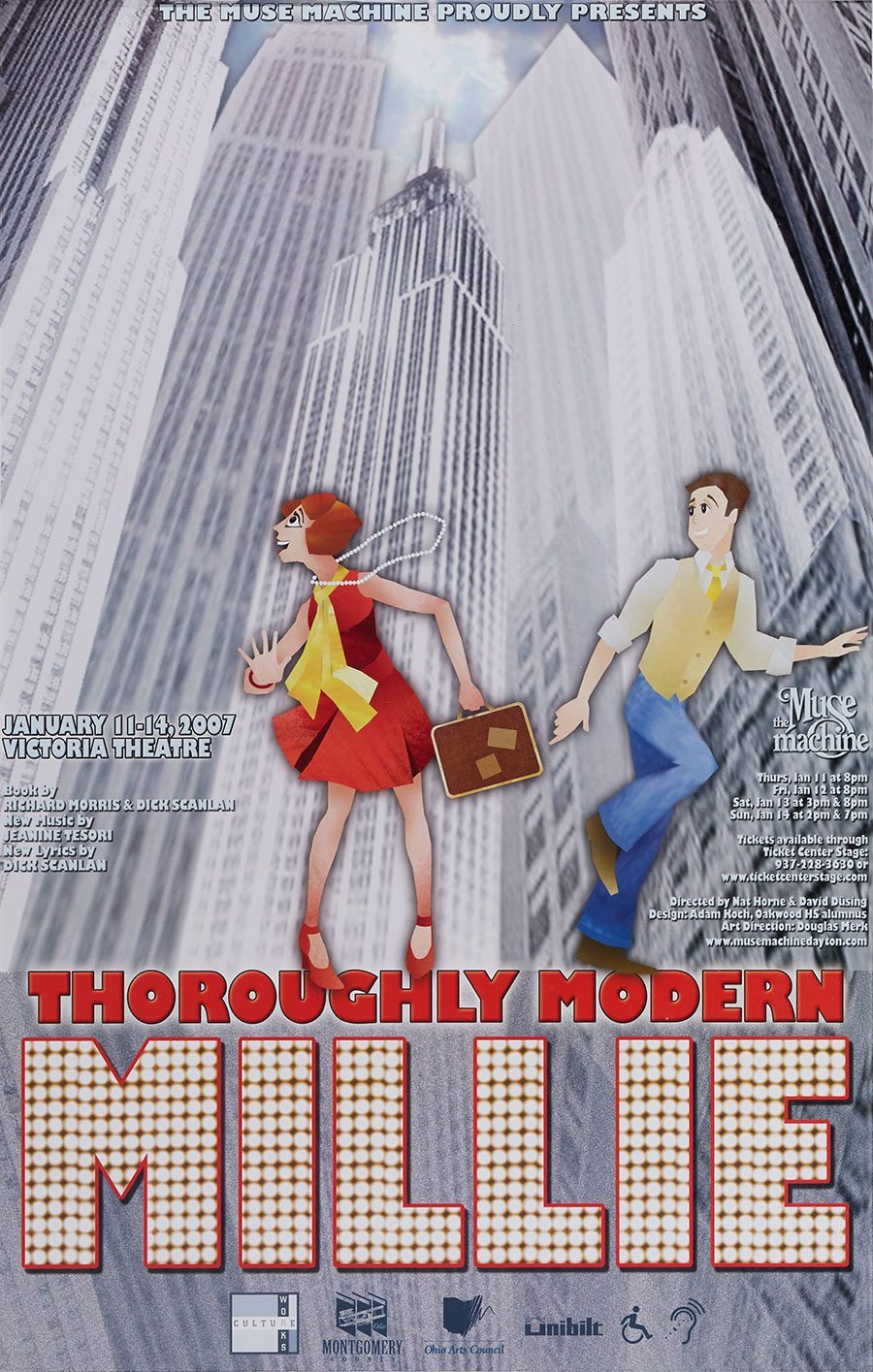 Promotional artwork designed by Adam Koch
This production was dedicated to Doug and Sharon Scholz.