Summer Performance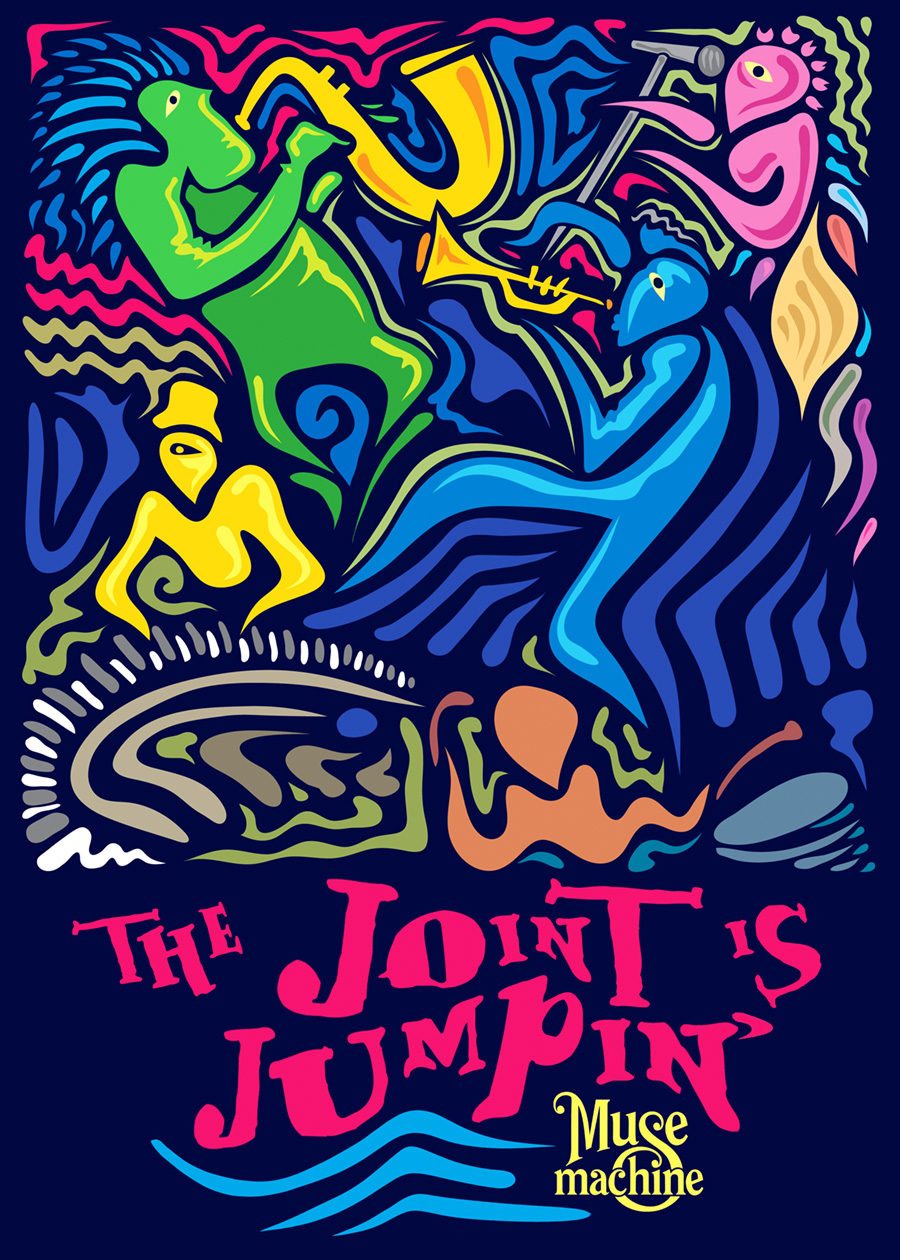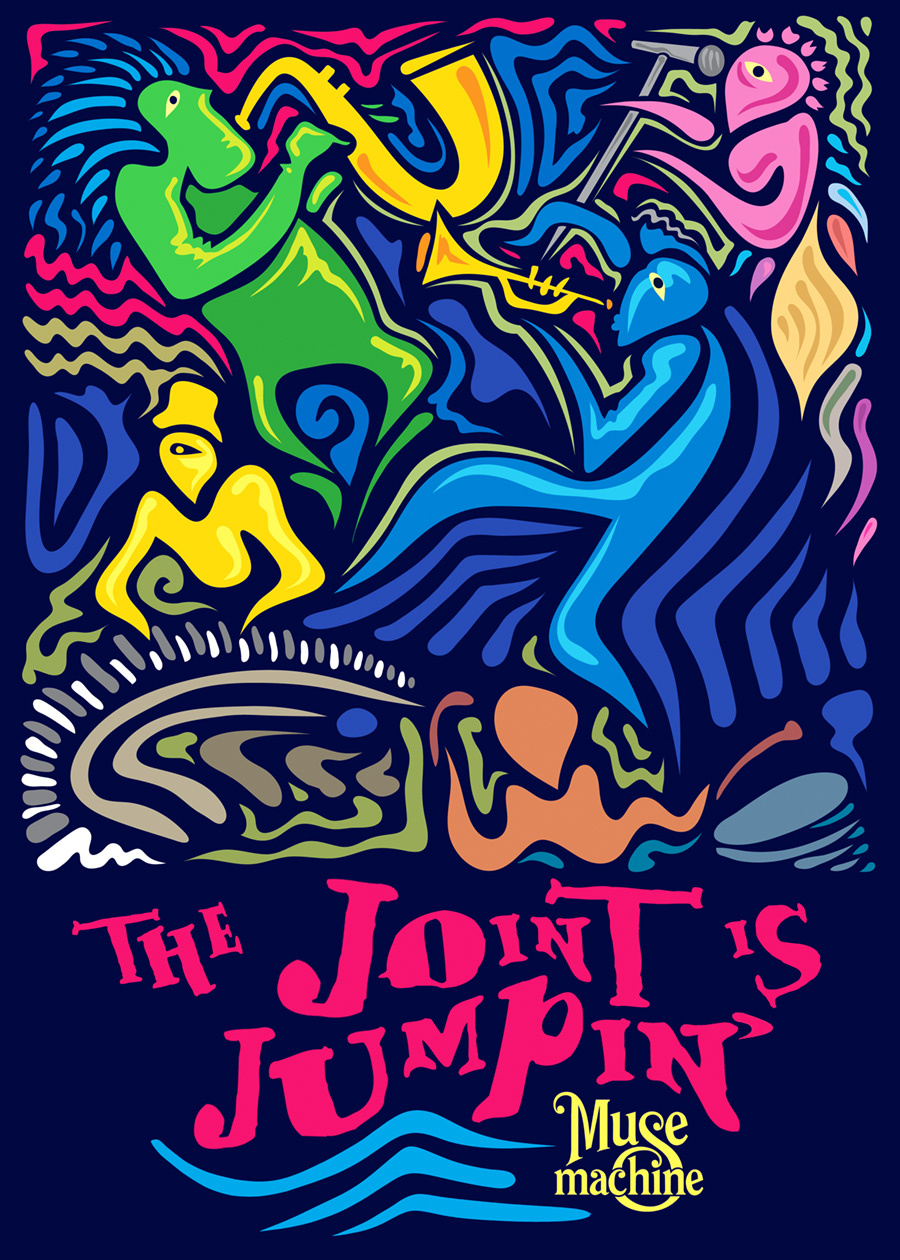 This summer Muse is really jumpin'!
World-class musicians and vocalists from Jazz at Lincoln Center and the Jazz Power Initiative in NYC – and other special guests – team up with Muse Machine singers, dancers and musicians to heat things up this July. Join an evening of music, song and dance that hit notes from New Orleans to New York to Latin America, from Joplin to Ellington – The Joint Is Jumpin' is truth in advertising!
Performances are at 7:00 and 8:30 on Wednesday, July 18 at The Loft theatre (126 N Main St, Dayton OH 45402). ALL PERFORMANCES ARE SOLD OUT.
Guest Performers
Alvin Atkinson, Jr. is a drummer and educator who has performed internationally – from South America to Southeast Asia to the Middle East and beyond – as a musician and ambassador in programs for the U.S. State Department and Jazz at Lincoln Center.
Michael Bashaw is an award-winning, local multi-instrumentalist, composer, visual artist and educator. Michael has performed across the U.S. and Europe, often with his wife and musical partner Sandy or his group Puzzle of Light.
Eddie Brookshire, bassist and educator, is a local jazz great and leader of The Eddie Brookshire Big Band. His career includes touring with the Coasters and the Drifters, diverse performances and a multitude of awards.
Camille Thurman is an acclaimed vocalist, saxophonist and composer who has performed around the globe and alongside Wynton Marsalis and the Jazz at Lincoln Center Orchestra, Pattie LaBelle, Gladys Knight, Chaka Khan, Harry Connick Jr., Audra MacDonald, Diana Krall, Renée Fleming and many more.
Nausikaa is a jazz combo that brings together remarkably talented young musicians from Stivers School for the Arts, showcasing the legacy of Stivers' long-celebrated jazz program.
Ashlin Parker is a jazz trumpeter and educator based in New Orleans. He has performed across the planet with his group the Trumpet Mafia and alongside diverse musicians and vocalists including Ellis Marsalis, Aretha Franklin and Dee Dee Bridgewater.
Eli Yamin is a pianist, composer, singer and educator who has performed at The White House, Carnegie Hall, Lincoln Center and over 25 countries as a cultural ambassador for the U.S. Department of State. Eli is the co-founder and Managing Artistic Director of Jazz Power Initiative in NYC.
Tickets
ALL PERFORMANCES ARE SOLD OUT.
Tickets are on sale exclusively through Ticket Center Stage and may be purchased online via the link below. Tickets may also be purchased in person at the Ticket Center Stage box office at the Schuster Center or via phone: 937-228-3630.
Purchase tickets
Major support for Muse Machine is provided by Culture Works, Ohio Arts Council, DP&L Foundation, The Virginia W. Kettering Foundation, The Schiewetz Foundation, The Erma R Catterton Trust and Montgomery County.
The Joint Is Jumpin' is sponsored by Anonymous, The Schiewetz Foundation, The Virginia W. Kettering Foundation, DP&L Foundation, The Jesse & Caryl D .Philips Foundation, Patricia A. Giering, ACCO Brands, Premier Health, Rion, Rion & Rion, L.P.A, Inc., Emerson, Bob & Therese Miller, Houser Asphault & Concrete, The Vandalia-Butler Foundation, Brady Ware & Company, Dayton Freight, Deloitte, LexisNexis, Woodhull, LLC.
Musical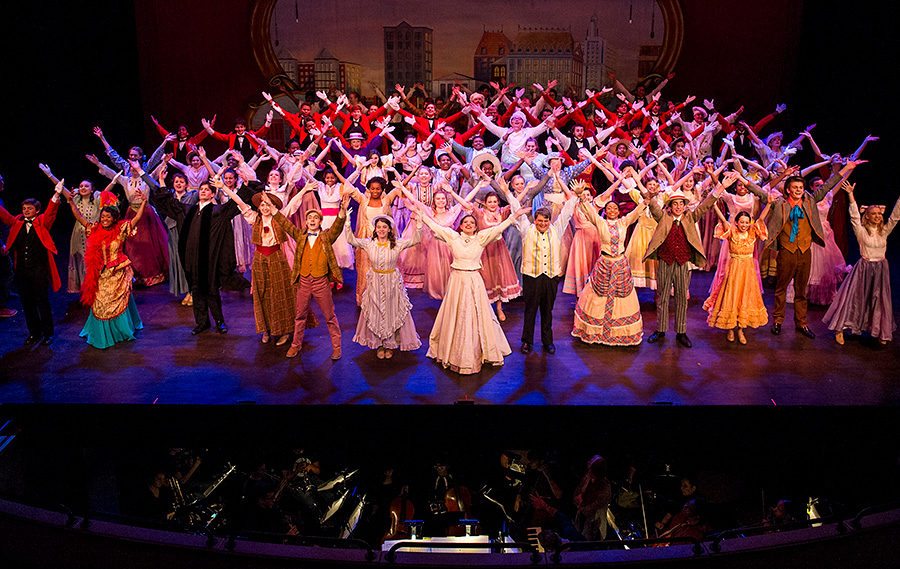 "Mesmerizing"
—Dayton Most Metro
Muse Machine's Hello, Dolly! played to a string of enthusiastic audiences and standing ovations January 11-14, 2018. Bravo to the 150 young people from high schools, middle schools and elementary schools across Western Ohio who dedicated three months to creating this uniquely Muse version of a musical theatre classic. Thank you as well to the creative team, legions of parent volunteers, generous sponsors and dedicated Board and staff who collectively comprise the village that brought Dolly back where she belongs.
Find more about Hello, Dolly! in the Musical Archives!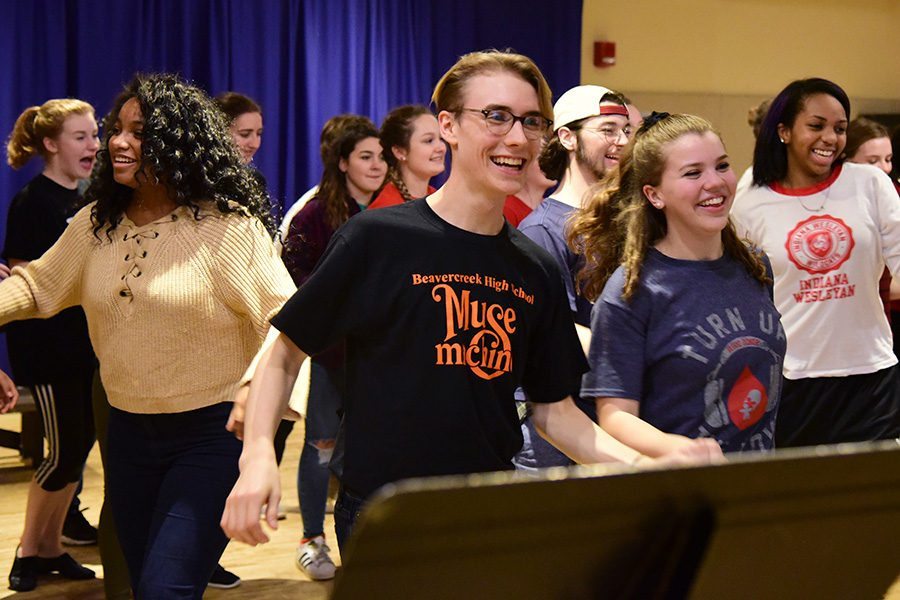 Full of singing, dancing and high spirits... we left feeling optimistic about the future of show business and also about life in general.

The Dayton Daily News